Alabama Football: Sarkisian Didn't Leave Bama. Nick Saban Dumped Him.
Bobby Wesson/FanSided via Bama Hammer

Fansided
Alabama Football Head Coach and Master of the Strategy Nick Saban knew Sarkisian was leaving weeks before it happened – because Saban is the one that told him to start packing.
The real stories about Sarkisian leaving for Atlanta are developing now and we're getting a better picture of what really happened behind the scenes with Alabama Football's latest Offensive Coordinator. He didn't leave Bama. Saban dumped him.
Read this and tell me what you think.
One source described the problems between Sarkisian and Saban as "too similar" to the relationship between Saban and former coordinator Kiffin.
"There was an effort on Saban's part not to repeat the same problem. This wasn't going to work out."
Source: by Morgan Moriarty, Jason Kirk, and Steven Godfrey @SBNation
What does that sound like? That sounds like Sarkisian got dumped.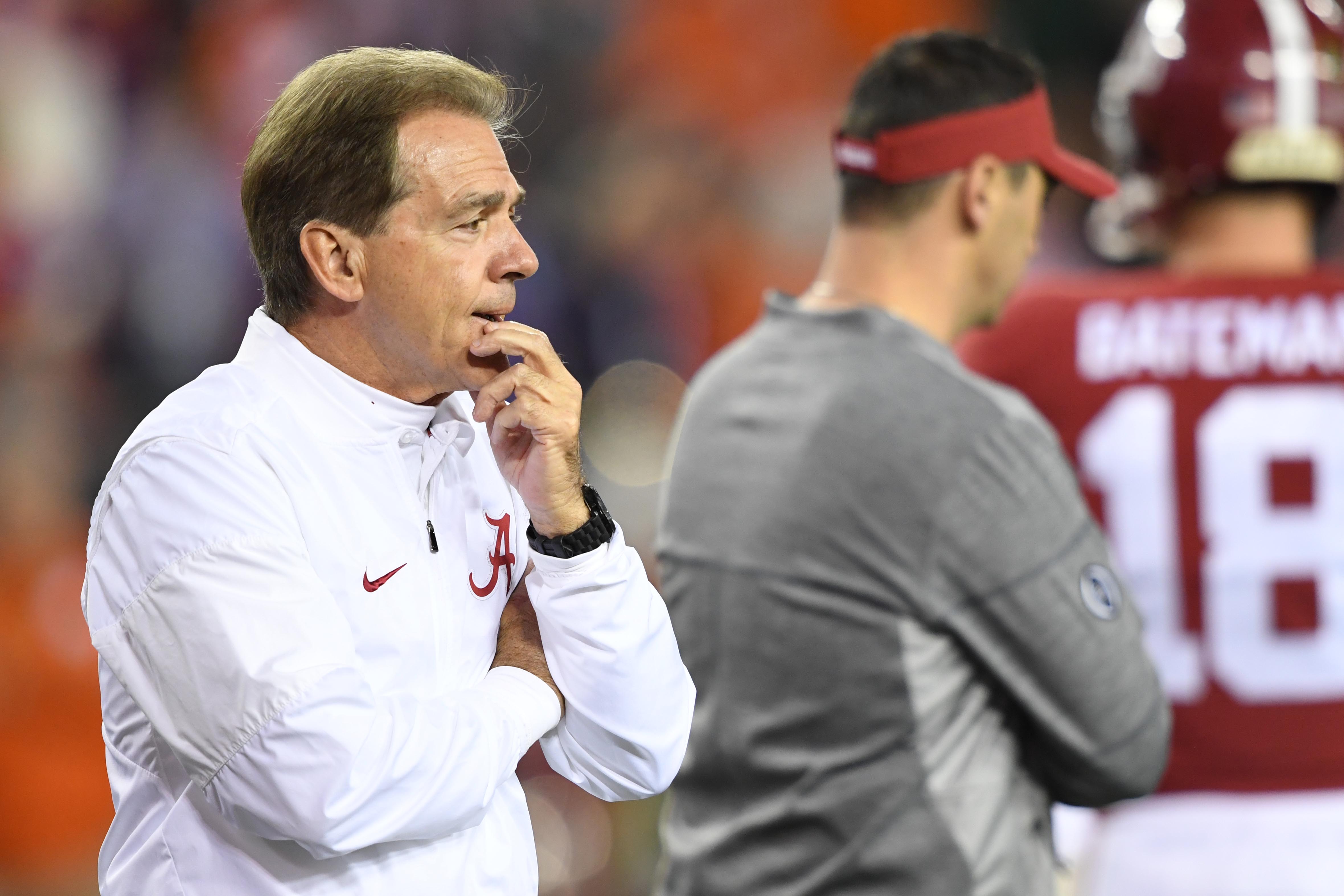 "That face when your side OC asks why they are saved in your phone as Pizza Hut"
That sounds like Saban walked into the war room and saw his former side OC turned main OC propped up against the counter sipping a mocha frappachino latte with soy milk and extra whip wearing a stupid visor and California dreaming about chucking the rock when he knows good and well we need to RUN THE DAMN BALL and it reminded him of Kiffin and it was over.
It happened the same way that it does when any new relationship starts feeling like an old one. Like a bad one. You've got to break up.
"That face when your side OC asks to take a profile picture with you"
If Nick had Twitter this break up probably would have went down in the DMs.
Sarkisian was Nick Saban's side OC that got promoted to the one that gets in pictures around the Holidays. He got a big head about it. He started acting like Kiffin and sounding like Kiffin and now he's gone like Kiffin. It's as simple as that.
Do you think Nick hit him with the "It's not you, it's me?" Let us know on Facebook or in the comments.
This article originally appeared on