Alabama Football Podcast Breaks Down Alabama vs LSU 2016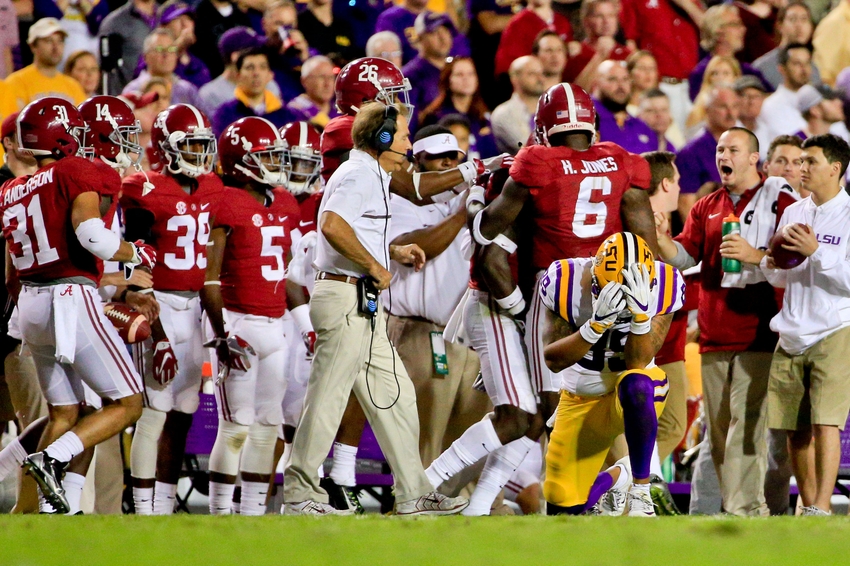 In this episode Tom and Dave from the Alabama Football Podcast breakdown the Tide's triumph over LSU.
To Jalen or Not to Jalen
We have some fun bantering the merits of Jalen, and Kiffin, and the aesthetics of Alabama's offense.
Shades of 2011
We talk through how closely Saturday's game paralleled the 1-vs-2 matchup in Tuscaloosa in 2011.
Bo Nose
We talk about Bo Scarbrough's hard-nosed running style and how he was poised for an even bigger day against the Tigers had he not suffered a first-half setback.
Tough Competition
LSU provided Alabama with their toughest contest of the season. We discuss which Tide players may have been the most impacted by this steeper level of competition.
New Safety in Town
Minkah looked at home filling in for the injured Eddie Jackson. Thanks to the bye and the nature of the opponent the debut was easier to navigate and we discuss how we'll continue to keep an eye on this personnel grouping.
Disguising Depth
We spend time discussing the ways the Tide is able to at once manufacture and disguise concerns related to its depth along the defensive front.
Mini Game balls
Anyone can read a headline, but which players contributed in more subtle ways to the Tide's fortune?
Alabama's Next Opponent
Upstart Mississippi State comes to town (11 am CT, ESPN) and fresh off their upset of college football's unofficial boy band, the bullies will be itching to hashtag everything in sight.
#StillNotYourTurnMissState
This article originally appeared on