Alabama Football Podcast: Breaks Down Alabama vs Chattanooga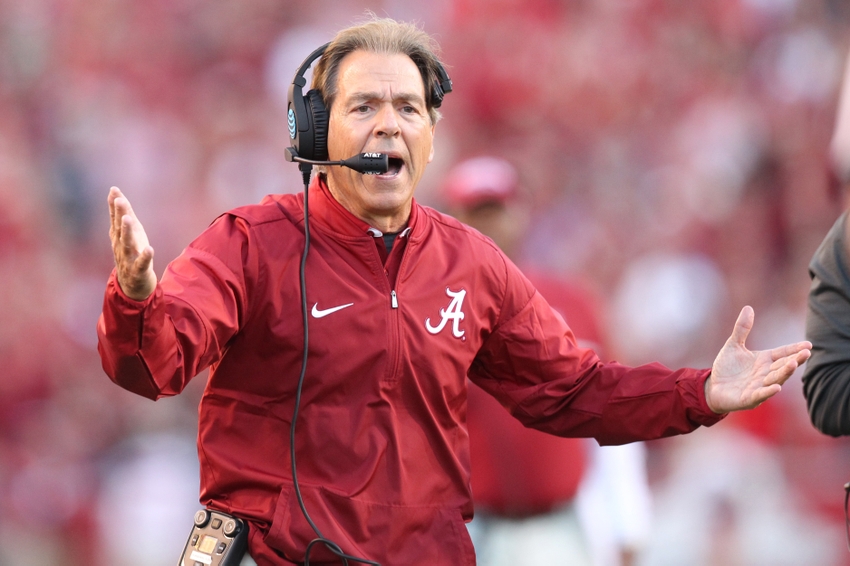 In this episode Tom and Dave from the Alabama Football Podcast breakdown the Tide's triumph over the Mocs of UTC.
Solo Oh-No
Hold on folks, this is a solo ride with Dave, pure and unfiltered. Can you handle it?
Triple Threat of Question
Alabama rolled out its worst outing since week two and still managed to rack up 31 points. To what and where do we assign fault? Was it play calling, Jalen's jitters, or an overall malaise settling over Bryant-Denny on a chilly November night? Tune in to see how we break it down.
Ardarius Out
Saturday did not represent the first game Stewart has missed this season but it may well represent the most impactful absence. Check out the show for our assessment of how the absence of Ardarius impacted the offense and who actually benefited by the revised lineup.
Line Work
Last week the Tide went 4 deep at Right Guard. This week, for an encore, the Tide went 4 deep at RG while also going 3 deep at Left Tackle. An impressive display of depth to be sure, but a trend that needs to end quickly.
Conflicted Defense
Was this a good defensive performance or a bad one? Leaving the stadium last Saturday I was convinced of my response but upon review I'm equally as convinced the other way.
Kicking Questions
Lots of questions came out of the kicking game Saturday and we take aim at unpacking them on the show. Check it out.
Mini Game balls
Anyone can read a headline, but which players contributed in more subtle ways to the Tide's fortune?
Alabama Football's Next Opponent
Next up for Alabama football is a rumble with West Georgia's finest, the War Plainspeople from Auburn. Call it a tune up for the SEC Championship if you like. The relative health of key players on both sides of the aisle will go a long way towards determining the outcome of this one.
This article originally appeared on