Alabama Crimson Tide vs. USC: Best Tweets Of The Game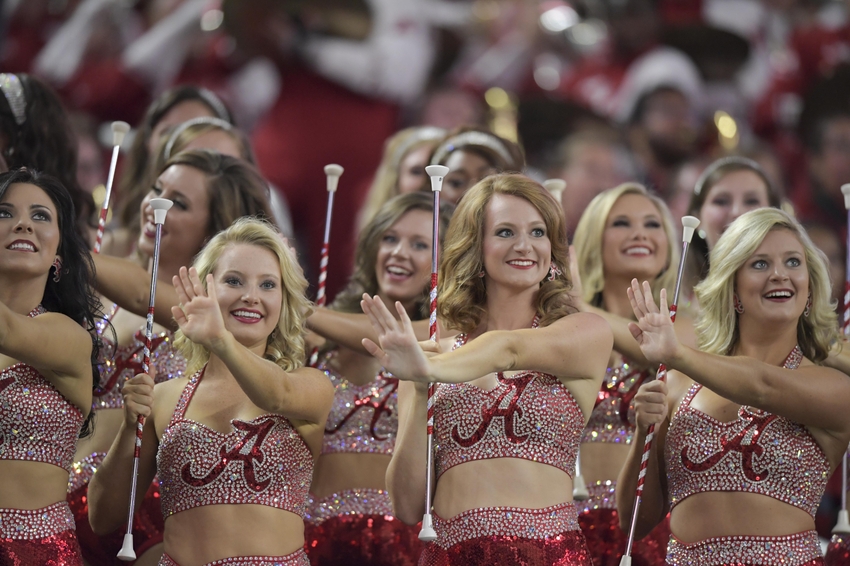 There's nothing like a Crimson Tide win and then, getting to look back at some of the Twitter posts you may have missed.
Twitter is a wonderful thing, isn't it? What can go wrong with a platform where fans, former players, journalists, analysts, and every other form of human being can instantly express their opinion with the click of a button?
Well, a lot.
The confidence in Alabama's demise was high before kickoff, as it always seems to be. It has to end at some point, right?
ESPN's Heather Dinich couldn't understand the logic in putting the most talented roster in the nation, and a program that has won four of the last seven national championships, at number one in a preseason poll. Or even in the top four. Instead, she chose two teams that lost their opener in OU and LSU.
Former USC wide receiver Keyshawn Johnson was also confident in his former team.
This isn't 1970, Keyshawn.
Keyshawn even showed up in Dallas to watch the sure USC victory in person. The beat down DID begin roughly an hour after he hit send on this tweet, so he wasn't exactly wrong.
Former Bama players and current Bama recruits were also keeping a close eye. 5-star WR commitment Jerry Juedy chimed in before kickoff.
Heisman winner Mark Ingram held a family gathering to watch his former team.
Even Joe Namath noticed how excited Coach Saban was to interact with the media before kick.
While USC was participating in a pre-game ritual to pump themselves up before a loss, Joe once again decided to prove that he is a national treasure.
Never change, Joe.
A rather uneventful first quarter went on, but it was clear relatively early that the Alabama defense would not give up much in the run game. In fact, former Alabama DB Cyrus Jones found it comical that the Trojans would even attempt to run.
Cyrus Jones has always been an under appreciated player, and the same goes for his Twitter game.
Then Jalen Hurts happened.
The Alabama defense caught the eye of ESPN's Peter Burns.
The game got out of hand quickly, and Samuel L. Jackson was no longer interested.
Then the inevitable 'Snakes On A Plane' joke came from former Bama walk-on and movie star Caleb Castille.
Perhaps the worst take of the night was from former USC Tight End Alex Holmes, who thought Minkah Fitzpatrick receiving a testicular stomp was because the USC player "lost his balance." He wasn't joking.
Tim Williams summed up the night in one tweet.
Former NFL star Chad Johnson, former Bama stars, writers, and current players all reacted to Alabama's dominating victory over USC.
USC star Adoree Jackson, perhaps the only silver lining for USC in their opener, sent a shout out to Calvin Ridley and Ardarius Stewart.
And Heather even changed her mind.
We still have a whole season ahead to look back at the funny, brilliant, and even crazy tweets.
This article originally appeared on