Could Saban coach for another 16 years?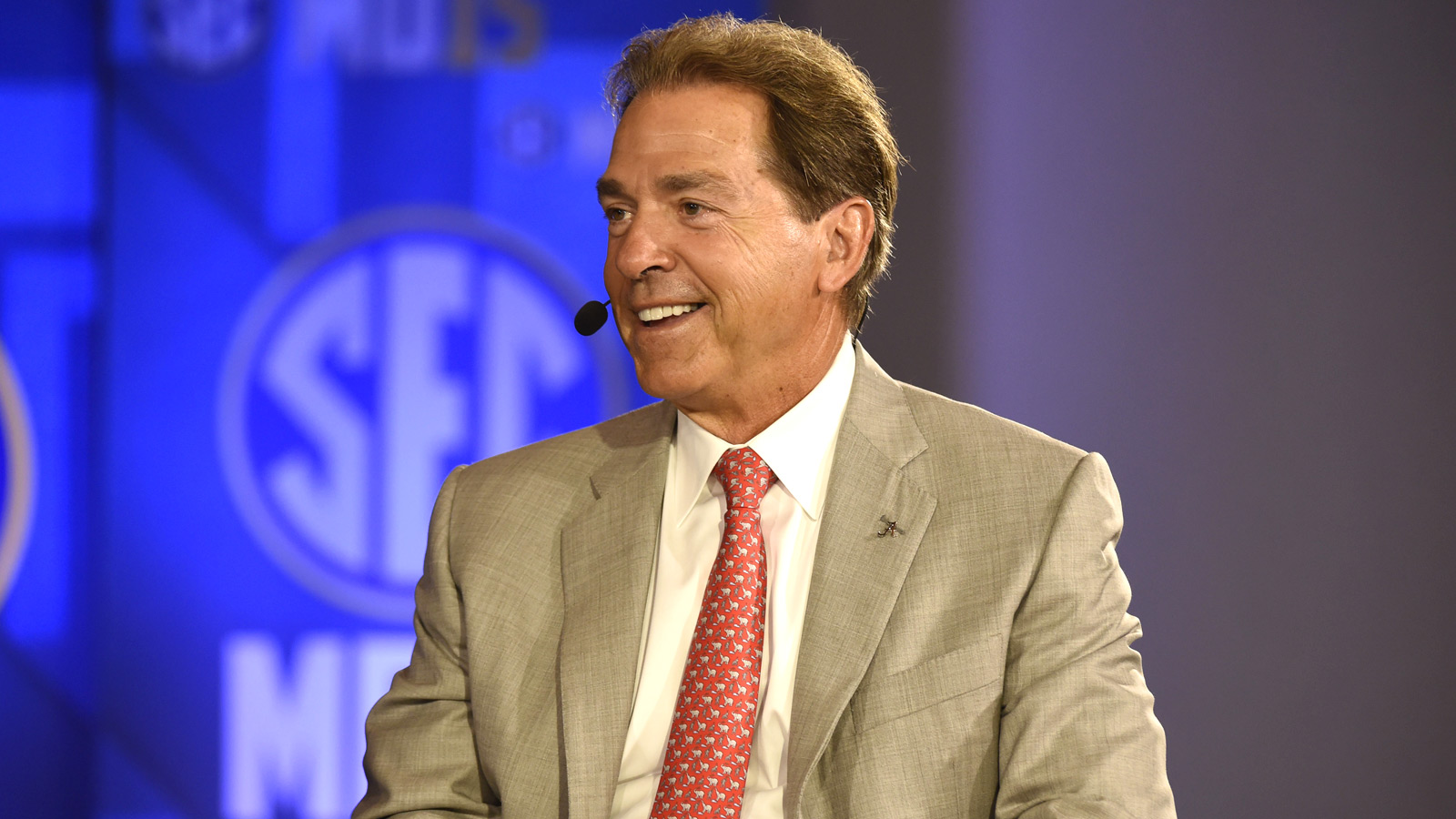 The rumors of Nick Saban's departure from Tuscaloosa never seem to fade despite the coach's insistence that the Alabama job will be his last coaching stop.
In a recent interview with Paul Finebaum, Saban showed off his rarely seen personality that players, coaches and parents speak of when talking about the college football's greatest coach.
"My mother had a hole in one when she was 80. I've never had one," Saban told Finebaum on Outside The Lines. "So I'm thinking I've got 16 more good years of golf. If I can play golf, I should be able to coach, right?"
Considering Saban has only been at Alabama for eight seasons, the potential of having him for twice that long should be an exciting possibility for Crimson Tide fans.
With the talent Alabama brings into the program on an annual basis, the team has unmatched talent which should be enough to consistently compete for SEC titles every year. If Saban does indeed stay that long, don't expect the Tide to disappear from the national spotlight at any point during the next 16 seasons.
Saban's entire interview will run Sunday during SportsCenter.
(h/t Coaching Search)