CFB AM: Alabama's Landon Collins writes letter to nation's best fans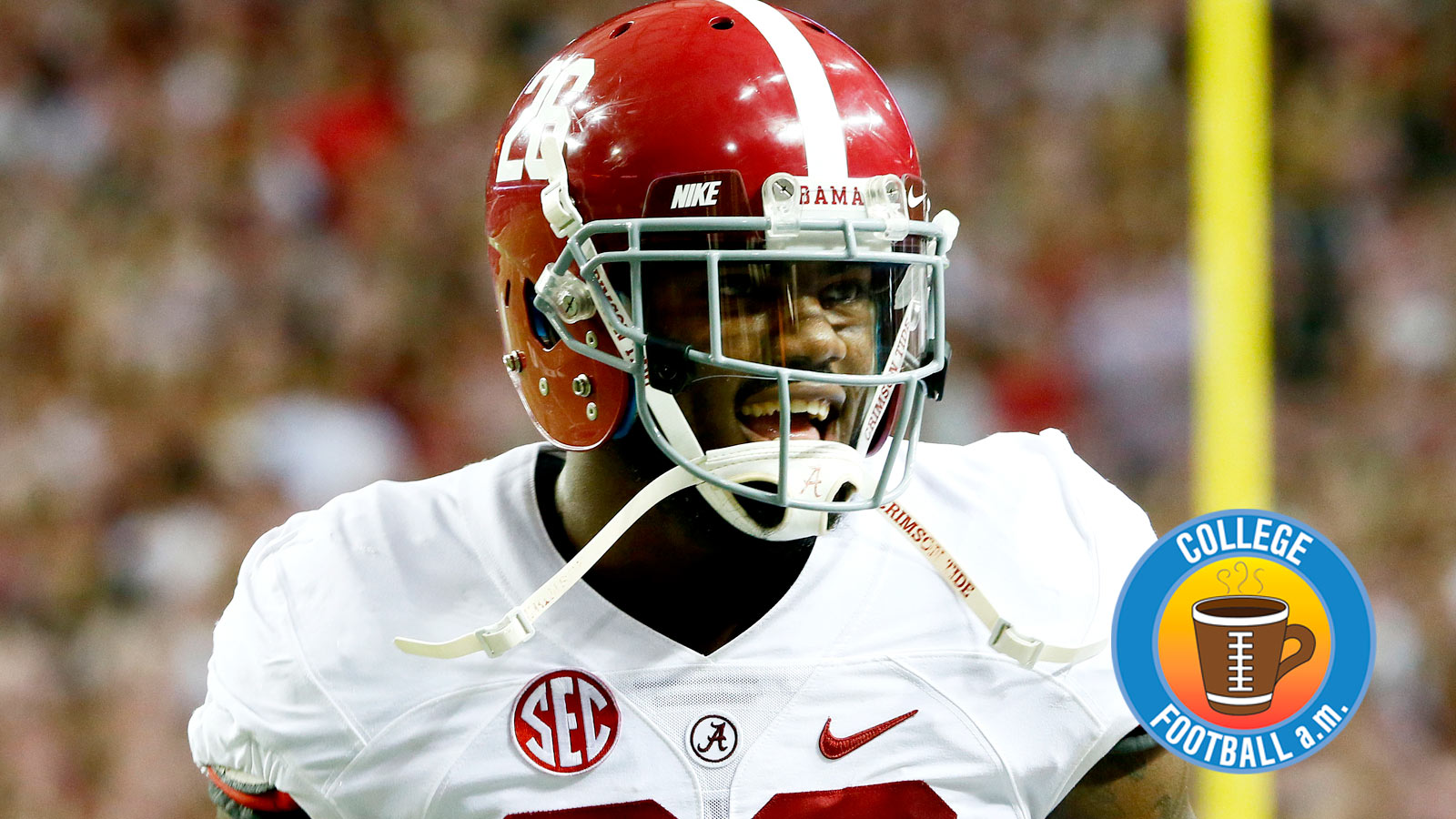 There's a huge football game tonight, and Landon Collins won't be playing in it.
That's probably a little bit of a shock to the star Alabama safety, as the Crimson Tide were considered the title favorite entering the Sugar Bowl against Ohio State, but time has moved on and Collins has to now as well.
After recently declaring that he will leave Alabama and enter the 2015 NFL Draft, Collins took to Instagram to share a personal message with the "best fans in college football."
Here's what Collins had to say to Tide supporters about how he's grown during his three years in Tuscaloosa:
"I can't put into words what these past three years have meant to me not only in my development as a football player but even more importantly as a man. I came in as a 18 year old boy who wanted nothing more than to play for Coach Saban and wear the prestigious "A" on my helmet. Coach Saban along with all the other coaches at Bama have not only mentored me on the field but also showed me the tools I would need to succeed in life outside of football. Hard work, dedication and discipline are not only words in a dictionary but the actual way of life taught to me during my time at the University of Alabama. I can honestly say I am a better man after spending the last 3 years in Tuscaloosa.
"Now that the time has come for me to take the next step in my journey I will dearly miss all my teammates who I sweat, cried and laughed with. I have no doubt it is true when they say the best time of your life is when you are playing college football and I wouldn't have picked a different group of guys to spend that time with.
"Lastly but certainly not least I want to thank all the Roll Tide fans that took a young man from New Orleans and took him in as one of their own. I fed off the passion you all showed every Saturday at the games and can't start to thank you enough for being the BEST FANS IN COLLEGE FOOTBALL!"
Collins signed the letter and added a #RollTide4Life at the end. He was a brilliant player and will no doubt do well in the NFL.
(h/t Saturday Down South)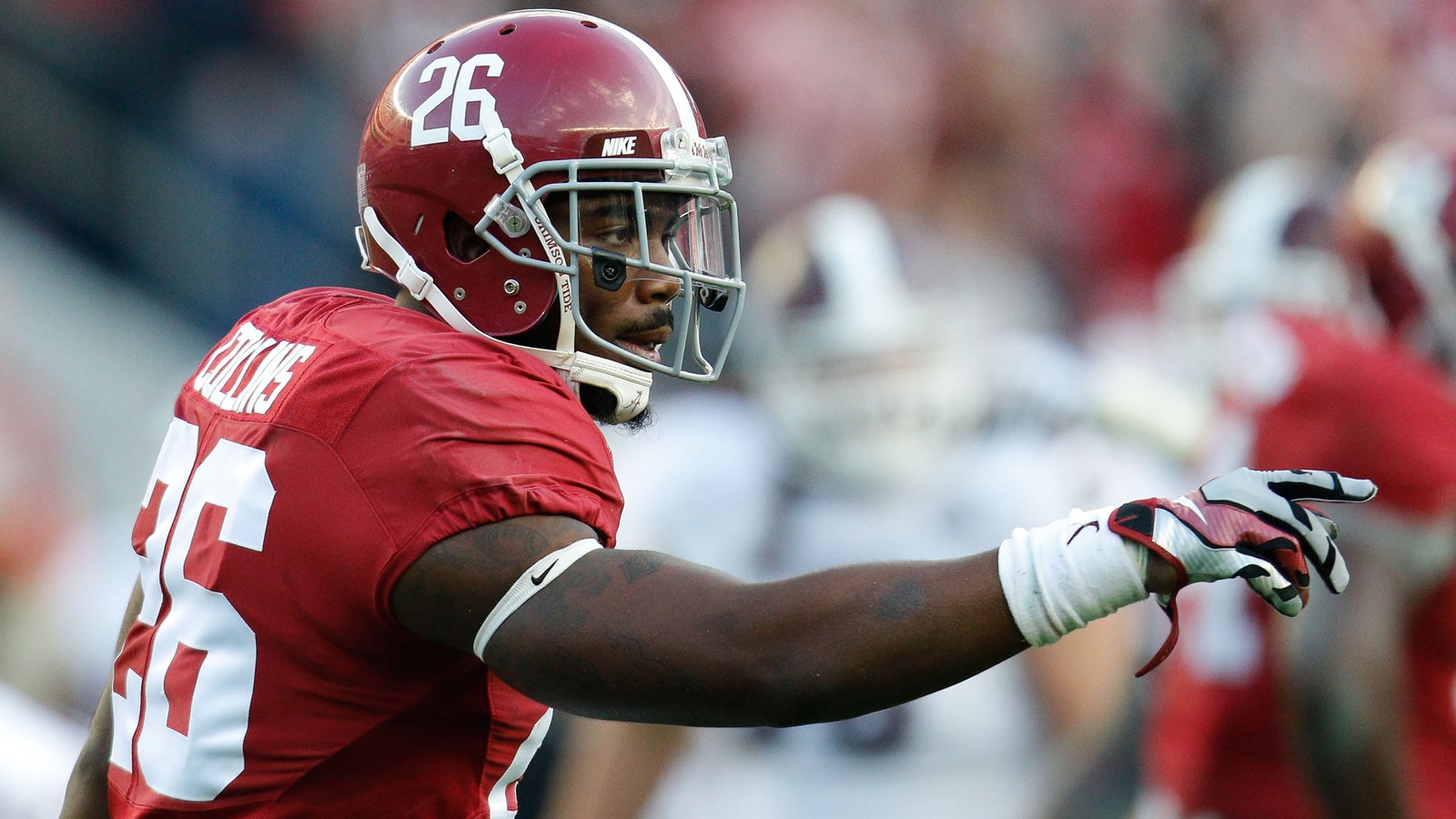 THREE THINGS YOU NEED TO KNOW
1. It's finally here: The first-ever College Football Playoff national championship. At 8:30 p.m. ET, No. 2 Oregon will face No. 4 Ohio State to decide the 2014 national champion. The Ducks are seven-point favorites and seem to be the general public's choice, while sharps are looking at that TD spread and liking the Buckeyes. Bruce Feldman and Stewart Mandel have filed their picks: Bruce is taking Oregon, and Stewart is going with Ohio State. Game on.
2. A few Ohio State links: Even though he's beat two top-15 teams in his first two career starts, Cardale Jones has saved his best performance for last, writes Stewart Mandel. Joshua Perry will be playing for a lot more than himself tonight, as he's formed a special bond with a young cancer survivor, writes Bruce Feldman. Urban Meyer isn't concerned about his future QB situation, but only stopping Marcus Mariota tonight, writes Louis Ojeda Jr. Meyer joined Mandel on The Audible to talk OSU's improbable run, which he never saw reaching the national title game.
3. A few Oregon links: Mark Helfrich joins Bruce Feldman on The Audible to talk Ducks and Buckeyes. Despite missing key playmakers, Oregon has no fear about facing Ohio State, writes Feldman. Oregon players are sad for a teammate, but they're moving on, writes Andrew Greif. The Ducks have backed off the gas to help players remain fresh heading into their 15th game, writes Tyson Alger.
THREE THINGS YOU SHOULD KNOW
1. Part of national championship week for players is newfound attention and fame, with fans asking for autographs and pictures everywhere they go. So Ohio State has told its players to use an interesting tactic when signing autographs: personalize each one to protect against "sharks trying to make money."
2. I love this Ohio State national championship trailer. The Buckeyes' video staff is one of the best in the country, and this is yet another example of why.
3. Michigan State defensive end Shilique Calhoun is returning to East Lansing for his senior season. Huge score for Mark Dantonio and the Spartans.
Also on the draft front: USC running back Buck Allen will leave the Trojans and turn pro.
THREE THINGS YOU MAY WANT TO KNOW
1. How ready is Cardale Jones for tonight? He blocked every number in his cellphone except for Ohio State coaches and teammates and a couple family members. No friends allowed. Is he uptight? Well, ask teammate Tyvis Powell, who was on the wrong end of a mama joke.
2. Awesome Oregon-Ohio State mural in Dallas, although doesn't the Ducks side just overwhelm the Buckeyes'? Something about the bright, yellow wing.
We're painting an #untouchable mural in Dallas. @OhioStAthletics and @WinTheDay will decide its direction. pic.twitter.com/mbtIF0gVd3

— Nike Football (@usnikefootball) January 9, 2015
3. Enjoyed this Pat Forde piece on the level of detail Urban Meyer uses to build Ohio State. One cool thing: Part of Meyer's demand that players work to build opportunities for themselves after football includes giving them an empty binder at the beginning of the year and requiring them to fill it with "life-after-football" stuff – business cards, resumes, etc. — by the following June for a job fair.
A couple analytical pieces from Bill Connelly and Ian Boyd: If Alabama couldn't stop Ohio State, can Oregon? How will Ohio State handle Oregon's relentless offense?
LASTLY
It's been a heckuva season – thanks for tagging along.
Have a great Monday and enjoy the game tonight, everybody.
Teddy Mitrosilis is an editor and writer for FOXSports.com. Follow him on Twitter @TMitrosilis and email him at tmitrosilis@gmail.com.