Alabama cashes in, receives 2014 SEC Championship rings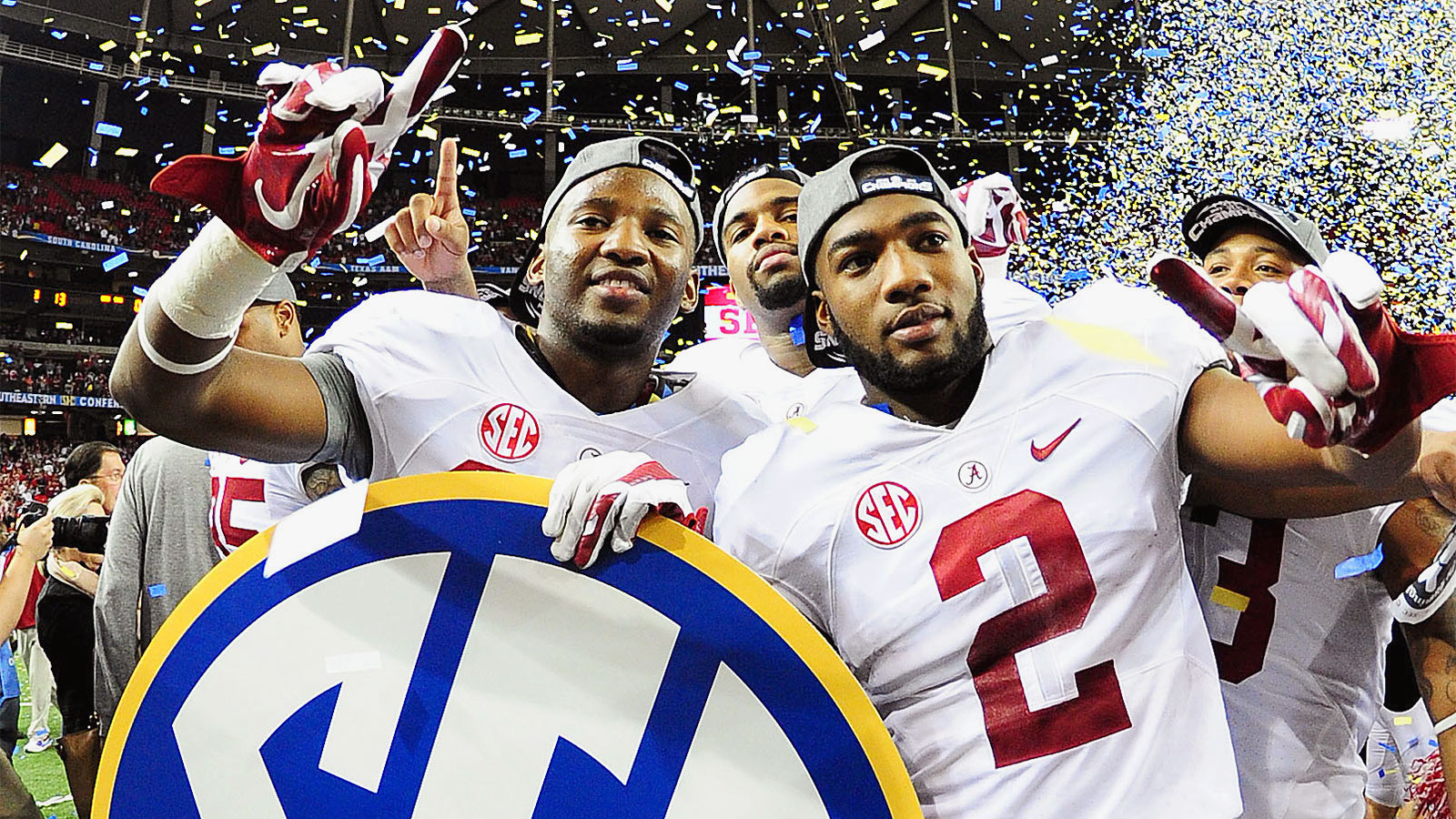 To the victor belong the spoils. The Alabama Crimson Tide received their 2014 SEC Championship rings this week following their 42-13 victory last season over the Missouri Tigers in the Georgia Dome.
Yessirrrrr pic.twitter.com/G2yFKqwC0m

— OJ SMITH™ (@juicemane318) June 18, 2015
That's some shiny bling. Check out Alabama's 2014 SEC Championship rings (re: multiple players' Instagram accounts) pic.twitter.com/YxQm3kL6xl

— Alex Byington (@abyingtonTD) June 18, 2015
The win earned the Tide their SEC-record 24th league title. Two players set championship game records in last year's game, as quarterback Blake Sims set the title game record for completion percentage at 85.1-percent and Amari Cooper set the new mark of receptions after hauling in 12 catches.
While NCAA regulates state each ring cannot cost more than $325, these rings are pretty sweet considering the price limit.
Alabama is already considered the betting favorite to repeat this season's SEC Championship game to be held Dec. 5.