After two seasons, Charlie Strong's message has sunk in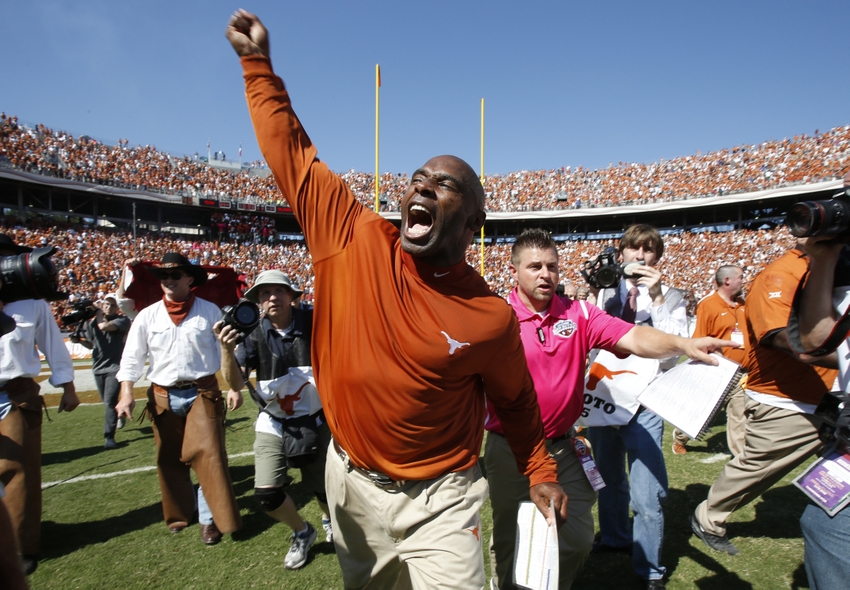 Charlie Strong took over Texas football with an emphasis on rebuilding the program through discipline and accountability. Strong's message was clear in Sunday's win over Notre Dame.
Strong's first two seasons at UT saw him go 6-7 and 5-7 respectively. That includes the 38-3 beatdown at the hands of the Fighting Irish last season, which likely stuck out in everyone's minds going into the opening game of the 2016 season.
When Texas lost a 14 point lead on Sunday, the teams of seasons past would have quit. Not this year. Instead, they stuck with the game plan and rode it out. The defense rose up and made stops when they needed to. The offense never took their foot off the gas.
The difference in this season compared to others? It just feels different. The players seem to have finally gotten Strong's message and have bought into his system. There were signs of it last season with big victories over Oklahoma and Baylor, but inconsistent play hurt the team.
Fans expected things to change quickly and Strong was met with anger and frustration from the Longhorns faithful. However, Strong knew taking over from Mack Brown would not be easy. Change was necessary and it would take patience to see progress.
One game does not define a season, but it does set the tone. With the Longhorns big upset of Notre Dame to open the year, the message is clear: we believe. Fans believe in Strong and Strong believes in his team.
Strong led Louisville to an 11-2 record in his third season, surprising many in the process. What can he do in year three at Texas?
Belief may be key to the Longhorns season. Strong believes in his players and now the fans believe in him. Next, the burnt orange faithful may be believing their team could be the surprise of the college football world.
Which is exactly what Strong wanted all along.
More from Hook'em Headlines
This article originally appeared on