ACC Football: Three impact Coastal Division games in week 13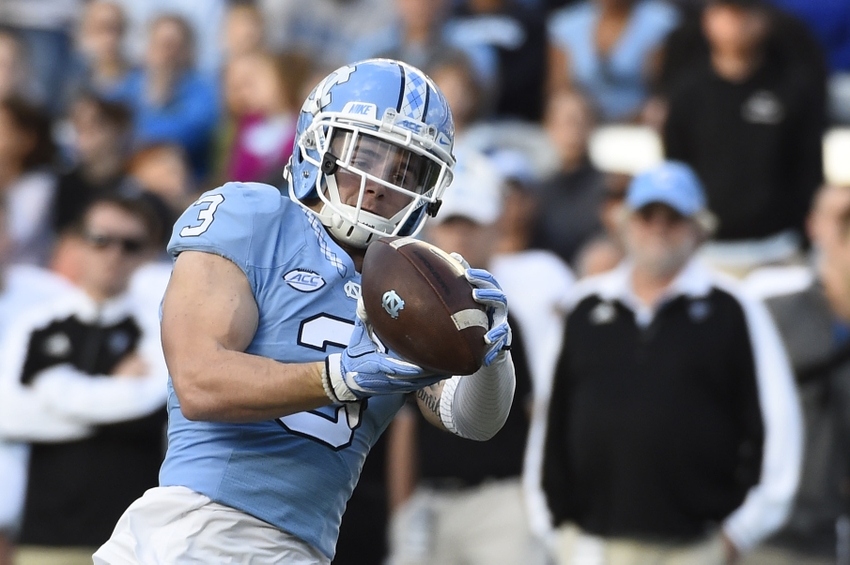 Which ACC Football Coastal Division games are the biggest of the weekend?
Rivalries are a part of life. From the jobs we work in to the teams we pull for, they are everywhere.
The best rivalries bring out the best in each other. Think about comic books. Villains and Superheroes always find a way to give the best showdown.
I think this best described in the following quote:
"The quality of a villain can make or break a comic book, and in that matter make or break a superhero. Bad villains are easily defeated and are boring at best. Good villains push the superhero; they make the reader wonder how the hero is going to succeed. Batman would never have been as successful without the Joker. Superman would have flopped immediately without the genius of Lex Luthor. Villains are necessary, because superheroes have too much power to just beat up gangsters. They need to be matched completely for the reader to finally connect with the hero, and in some cases the hero needs to be beaten to show that the villain truly is a worthy match."
The Book of Hezekiah: What isn't in the Bible  By Brandon K Griffin
Yes, I just quoted myself. I am not too proud to throw in a shameless plug on occasion. Regardless the point is made. Rivalries make the world better.
This weekend there are some great rivalries that also have huge impacts on the college football season.
The Apple Cup, The Game, and Bedlam (played next week) all will impact who might play in the college football playoff.
In ACC football, there are a couple of rivalry games that will impact the coastal as well.
Virginia at Virginia Tech (Saturday Nov 26th @ 12:00 pm)
Virginia Tech clinches the Coastal with a win. Virginia can end the season on a positive note. Which team can take home the Commonwealth Cup in Blacksburg?
Things going for the Cavaliers: Bragging rights. Last week I called out the Cavs pride. They responded with a strong first half in which they led Georgia Tech at halftime. They got destroyed in the second half, but still. So this week I am calling on the Bragging rights.
Yes, Virginia has had a bad season. But so did Duke and the Cavs actually beat the Blue Devils. Rivalry games can go awry. Often that's the best thing going for an underdog. Particularly a 18.5 point underdog.
Things going for the Hokies: History. The Commonwealth has not been kind to Virginia of late. The Hokies have won the last 12 and 18 of the last 21. The Cavs also haven't won the game at Virginia Tech since 1998. Also, Virginia is 7-22-1 all-time in Blacksburg.
Virginia has not been very good in the second half. In their last three games, Virginia has been outscored 51-21. They were within striking distance in all three games. Virginia Tech has a great defense. This is not a good combination.
The Commonwealth Cup has been the Hokie Cup recently. However, three of the last four have been decided by four points or less. Carolina fans will be rooting hard for a Cavs upset, but unless the Hokies get lost in Blacksburg, the odds are not that great. Then again this is 2016. Anything is possible.
NC State at North Carolina (Friday November 25th @ 12:00 pm)
State needs a win to become bowl eligible. North Carolina needs a win to keep their coastal dreams alive.
Which team can get the job done?
Things going for the Tar Heels: Senior Day. This is the last home game for some great Tar Heels players. Ryan Switzer and Bug Howard will both graduate this year. Elijah Hood and Mitch Trubisky could both leave early. That fact, plus knowing a win is their only chance at the Coastal, is enough for a huge game for the offense.
Things going against the Tar Heels: Matthew Dayes. The senior running back has already rushed for 1,065 yards and eight scores this season. UNC's defense is allowing 233 rushing yards and two plus scores per game. The combo is not a good one for the Heels.
State can clinch bowl eligibility if they win. They will also save Dave Doeren's job with a victory over the Heels. The other thing working against UNC: Apathy. Did you know this rivalry doesn't even have a cool nickname. Does anything else speak to how UNC views this rivalry? They don't and sometimes that can be dangerous.
Last season North Carolina came out strong and then State tried to fight back. It is hard to look past the bowl-clinching, let alone the coach saving aspect. UNC is better. State has played some really good teams very tough. If Carolina does what it should, they should win this match-up.
Georgia Tech at Georgia (Saturday November 26th @ 12:00 pm)
Georgia Tech has won two in a row. Georgia has won their last three in a row. Which streak comes to an end in this Peach State showdown.
Things going for the Yellow Jackets: Marcus Mitchell. The sophomore running back is averaging 135 yards and a score the last two games. He will also be joined by freshman star Dedrick Mills who will be returning from a two-game suspension. Also the Yellow Jackets did win in Athens the last time the game was there just two seasons ago.
Things going against the Yellow Jackets: History. Just like the Commonwealth Cup, this series has very one-sided lately. Georgia has won 13 of the last 15. The Yellow Jackets did win in Athens the last time the game was there, so it isn't crazy. Oh and Georgia has this guy named Nick Chubb, who is only 100 yards shy of 1,000 this season.
The Game is called "Clean Old Fashioned Hate". Enough said. Both teams are playing good and both teams are looking to end this season on a high note. The game is in Athens and Tech has struggled overall against quality teams. Look for a close contest, but Smart's Bulldogs will probably get the best of Johnson's Jackets.
One to keep an eye on: Duke at Miami (Saturday November 26th @ 3:30 pm)
Despite not showing up in Pittsburgh last week, Duke is not dead for a bowl game yet. The Blue Devils could still sneak in with a 5-7 record. It happened for a few teams last year and Duke has the APR scores to make them appealing. Miami will be trying to get an eighth win for the second season in a row. Will the Duke that beat UNC and played the Hokies and Cardinals close show up? Or will the Canes face the shell of a team that got shelled by the Panthers? The answer will go a long way to determining who gets what they want.
The only other game this weekend is Syracuse at Pittsburgh. Pitt will be looking for win number eight. The Orange will be looking to avoid losing game number eight.
Well by my count that makes seven Coastal teams. This is it. If Virginia Tech wins they win the Coastal. If they lose and UNC wins, Carolina makes it two years in a row.
So enjoy your turkey and then tune in for an important weekend in the Coastal and another round of ACC football.
More from Keeping It Heel
This article originally appeared on