ACC Football: Three Impact Coastal Division Games in Week 10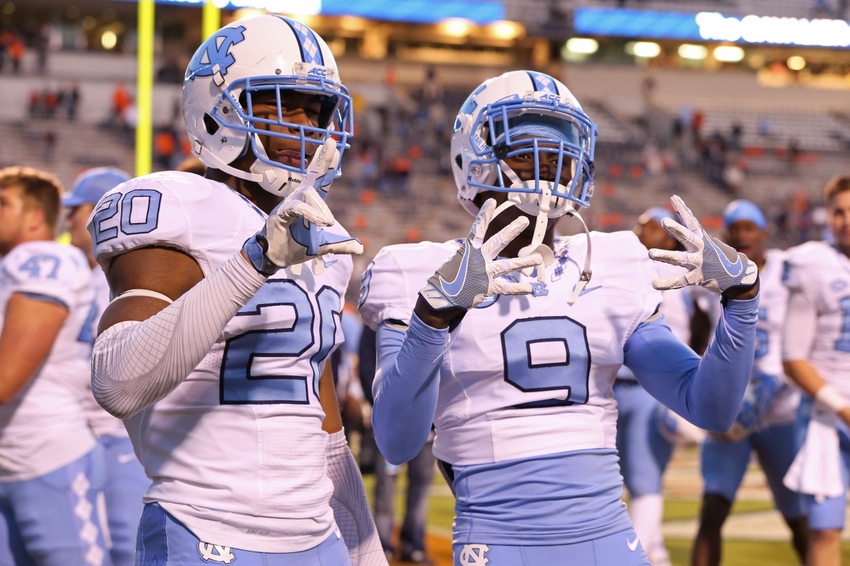 Which ACC Football Coastal Division games are the biggest of the weekend?
Week Ten brings a poll ranking begin again.
Why you ask? Because of the College Football Playoff rankings. All other rankings, even my power rankings, come in a distant second to the rankings of those committee members. This week the committee offers up two top 25 matchups for our viewing pleasure.
Both are prime time and both could have a huge impact on the CFP final picture.
First, let's look at the SEC where #1 Alabama takes on #13 LSU. Both teams could still win the SEC West. A Bama win keeps things status quo. An LSU win and this season could get bumpy.
The other matchup is a top ten showdown in the Big Ten. There #10 Nebraska takes on #6 Ohio State. The winner keeps their playoff hopes alive. The loser is looking at a new year's six-game at best.
One last note on the CFP rankings. Last year the Heel's had only one loss and missed the initial top 25. This season they have two losses and come in at #21.
The difference is a win over a fellow top 25 opponent.
Unfortunately for the Heels, they won't face another such team unless they win the Coastal. Speaking of that let's delve into this week's impact games in the ACC football Coastal Division.
Virginia Tech at Duke (Saturday Nov 5th @ 3:30 pm)
Virginia Tech is coming off a tough road win. Duke is coming off a tough road loss. If the Hokies win they continue their march toward Orlando. If Duke wins they end their ACC losing streak at four. Who gets the job done?
Things going for the Hokies: The Duke defense. Last week the Blue Devil defense gave up 605 yards and 38 points to Georgia Tech. 459 of those yards and four touchdowns were gathered by the Yellow Jacket's QB. Against Pitt, Hokies QB, Jerod Evans had 439 total yards and two touchdowns. Record books could be broken in Durham. Also, the Hokies Defense is top 15 in yards allowed per game.
Things going for the Blue Devils: History. The Underdog in this series has won the last three contests. Duke is an 11-point underdog this week. Also, the game is in Durham. Virginia Tech has been weaker on the road this season. Duke has also been on the verge of getting a big win this season. They were close against Louisville and Georgia Tech on the road.
If you are wondering why Virginia Tech keeps getting the top spot in this article, it's because their game has the biggest impact on the Coastal. If the Hokies continue to win, they will win the Coastal. A loss and chaos may once again continue.
For Duke there is also that aforementioned ACC losing streak. Stretching back to last season, the Blue Devils have lost 8 of their past nine ACC contests. If Duke's defense is as porous as last week the Hokies will win this game and finish the ACC season in Blacksburg.
Georgia Tech at North Carolina (Saturday November 5th @ 12:30 pm)
The Yellow Jackets and Tar Heels collide riding two game winning streaks. UNC is coming off a bye week, while Tech had a comeback win at home against Duke. Can the Yellow Jackets make it a Tobacco Road sweep?
Things going for the Yellow Jackets: UNC's Bye Week. Since Larry Fedora took over at Carolina, the Heels are 1-3 coming out of their bye week. One of those losses was at home to Georgia Tech. Additionally UNC's run defense works to Georgia Tech's favor. UNC is allowing over 200 yards per game. Georgia Tech is rushing for almost 250 yards per game. Last season Tech ran for 249 yards against the Heels. Also if the Jackets wins they clinch bowl eligibility. That could be the difference between Paul Johnson keeping his job and not.
Things going for the Tar Heels: Home Field Advantage. Georgia Tech has played one true road game this season. Also though they lost their last home game, the Heels have been pretty successful at home the last two seasons. UNC also has Mitch Trubisky.
The Junior QB couldn't be hotter and he didn't even play last week. In addition to all his draft hype, he is one of the most accurate QB's in the nation.
He currently ranks third in the nation and that includes the stinker in the Hurricane against Virginia Tech.
Take that out and Trubisky is the top QB by a decent margin. Georgia Tech is allowing QB's to complete over 63 percent of their passes this season.
That is a monster game waiting to happen.
The last three games in this series have been decided by eight points or less. Despite a poor start UNC's defense is looking better. The last three games they are allowing less than 150 yards per game. Additionally, they have allowed less rushing yards per game each game. Also, the bye week curse isn't as daunting after last year's home win against Wake Forest. If the Heel's defense keeps getting better and the offense stays strong, they should be able to make it three in a row against the Yellow Jackets.
Pittsburgh at Miami (Saturday November 5th @ 12:30 pm)
Both teams are coming off tough losses. Pitt's was at home for their first home loss of the season. Miami's was on the road for their fourth consecutive loss of the season. In a third straight former Big East Showdown, which team can get back on track?
Things going for the Panthers: James Conner. The Junior running back is having a pretty good year having already scored 12 total touchdowns this season. He is also the heart and soul of the Panthers offense. The Panthers also have Ejuan Price. Price is tied for the sack lead in the nation with nine. Brad Kaaya has been sacked 20 times this season. The Miami QB should be on the lookout for #5.
Things going for the Hurricanes: Home Field. Pittsburgh is 1-2 away from home this season. They just lost at home last week, so Miami's best hope was to be playing away from Pittsburgh this matchup. Pitt's pass defense is also really bad. They currently rank 125th out of 128 FBS teams in passing yards allowed per game. Brad Kaaya hasn't had the best season, but he is more than capable of exploiting a defense like that.
Did the block against Florida State send Miami into a downward spiral? Or did it just expose the weakness of Miami's competition? The answers to those questions will go a long way in determining who wins this game. If Pitt can run the ball successfully and get to Kaaya they should be able to come away with a big road win.
One to keep an eye on: Virginia at Wake Forest (Saturday November 5th @ 3:00 pm)
Wake Forest is a win away from being bowl eligible. They only have two games left this season against teams with losing records.
Virginia is one of them and it is Winston Salem. Virginia is still needing a big win on the season. Though Wake is not a powerhouse school they have been better this season than other teams.
Will the Louisville loss hang over the Cavalier's heads? Last season Virginia thought they had beaten Notre Dame only to lose in the last 15 seconds of the game. Sound familiar. They did follow that game up with a win but against their next FBS opponent they were crushed by 42 points.
Well by my count that makes seven Coastal teams. So with that let's get going with another amazing week of ACC football in the Coastal Division.
More from Keeping It Heel
This article originally appeared on