ACC Football: Coastal Division Power Rankings Week 12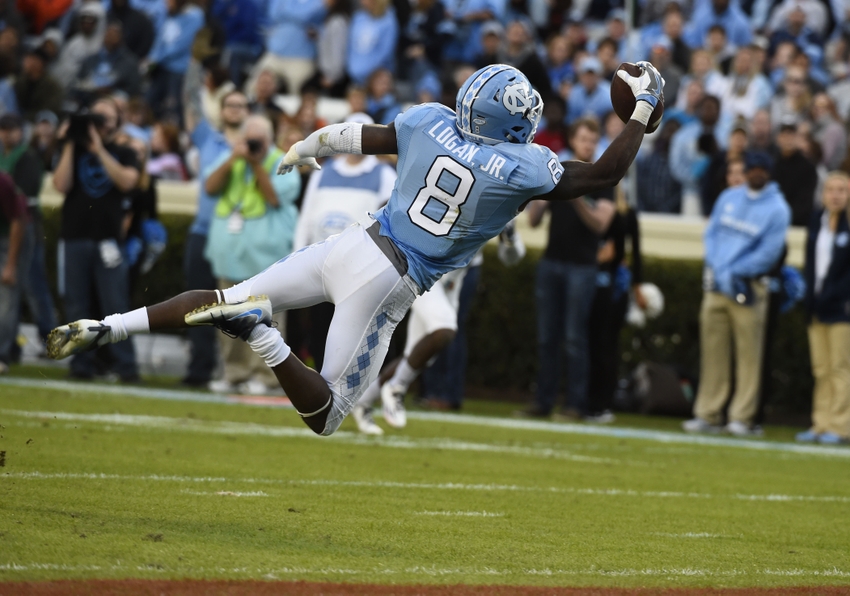 Another week of ACC Football, another round of Coastal Division Power Rankings
Week 12 was all about the crash and burn.
You know the sound. "Screeeeeeeech and boom."
Or for the undoctrinated, this:
That is the sound many conferences heard this week.
In the Big Ten they heard the sound at Ohio State. At first it was for their season as Michigan State almost pulled the upset before inexplicably going for two with five minutes left.
The Buckeyes did send a sound bite to the CFP committee though. If Ohio State beats Michigan but doesn't make the Big Ten Championship, the committee might have to crash and burn some other team's chances.
In the Pac 12, they heard it at Washington State. Wazzu probably saw their slim playoff hopes crash and burn with their loss at Colorado. The Cougars could cause the conference to crash and burn though if they beat Washington this weekend and then win the PAC 12 next week.
In the Big 12, they heard it in West Virginia. The Mountaineers saw their season crash and burn as Oklahoma crushed them at home. Speaking of the Sooners, their season is all of sudden back in line after the country left them for dead back in week three.
Charlie Strong also heard the crash and burn sound as Texas lost to Kansas for the first time since 1938. And no that is not a typo. The broken coach was promptly fired Sunday evening.
In the SEC, they heard it in LSU. The Tigers had already fired one coach who couldn't score points.
They will be looking at firing another such coach. Ed Orgeron's team has just ten points in their last two home games. Alabama also sent a crash and burn tweet to the rest of America with their 31-3 thumping of Chattanooga.
In the land of ACC football, they heard in Louisville of the Atlantic Division. The Cardinals have been complaining all season about not getting respect. Well after the performance they put up in Houston they are complaining no more. Not only did Louisville's season crash and burn in the 36-10 beat down, but so might have Lamar Jackson's Heisman cushion.
Well that leaves just the ACC Coastal. So let's get started.
7
Virginia
Cavaliers
(2-9, 1-6)
Last week:
Lost to Georgia Tech 31-17
Last rank:
7th
For the second week in a row, Virginia fizzled in the second half. This week hurt more because they were actually beating Georgia Tech at halftime. Taquan Mizzell was able to get his sixth straight game of at least 100 total yards. Of course, the Cavaliers are also 0-6 in those games. Virginia will look to end its current six game losing streak at Virginia Tech. The last time the Cavs beat the Hokies in Blacksburg, Bill Clinton was still president (1998). Don't worry Cavs fans, Tar Heel nation will be pulling hard for the colossal upset.
6
Duke
Blue Devils
(4-7, 1-6)
Last week:
Lost 56-14 to Pittsburgh
Last rank:
6th
Way to Fight Blue Devils. A week after handing North Carolina a devastating one point loss to keep bowl dreams alive, Duke forgot to show up in Pittsburgh. The team from Durham was lambasted by 42 points. I guess it really was all about the rivalry game. So for the first time since 2011, Duke will be sitting at home in December. At least there is basketball right? Duke ends the season in Miami. The Canes will be looking for eighth win for the second straight season.
5
Georgia Tech
Yellow Jackets
(7-4, 4-4)
Last week:
Won 31-17 against Virginia
Last rank:
5th
The Yellow Jackets stay in the five spot, despite winning their second in a row. The second half dismissal against Virginia would have been more impressive if not for the fizzle in the first half. Justin Thomas did return after missing the win the following week. However he didnt do much. The real star was running back Marcus Marshall. In the two weeks that Dedrick Mills has missed for suspension, Marshall has rushed for 270 yards and two touchdowns. Mills will probably play this week when Tech takes on Georgia. He should be on his best behavior though because the Jackets are doing better without him.
4
Pittsburgh
Panthers
(7-4, 4-3)
Last week:
Won 56-14 against Duke
Last rank:
4th
Pittsburgh has been on an offensive tear of late. After getting held to just 28 points in a loss at Miami, the Panthers have scored 99 points in their last two games combined. This time it came at the expense of a Duke team who was worn out from a victory against UNC the week before. James Conner rushed for 101 yards and two scores against the Blue Devils. Conner's two scores game him 53 for his career which is an ACC record. Not bad for a guy who had cancer just last season. The Panthers will look to win three in a row win they take on Syracuse this weekend. A win against the Orange would give Pitt eight for the second season in a row.
3
Miami
Hurricanes
(7-4, 4-3)
Last week:
Won 27-13 against NC State
Last rank:
3rd
Miami is looking good. The Hurricanes are one win away from eight wins for the second straight season. Mark Richt is looking at eight wins for a sixth straight season. Mark Walton will be looking for a fourth straight 100 yard rushing game after getting 120 yards against the Wolfpack. Things are going Miami's way as the season comes to an end. The only problem is they still have not won a Coastal Crown since joining the ACC. That wont change this year. However, if they can beat Duke this weekend, they will probably be a popular pick to win it next season.
1
Virginia Tech
Hokies
(8-3, 5-2)
Last week:
Won 34-31 against Notre Dame
Last rank:
2nd
Last week I dropped the Hokies to number two with a home loss to Georgia Tech. They would have stayed there if not for a 13 point fourth quarter to end Notre Dame's season. It might also have ended Brian Kelly's tenure with the Irish as well. Are the Hokies the best team in the Coastal? Probably not. The thing is they are the clubhouse leaders with only one game left to play. The Hokies will look to lock things up this week at home versus Virginia. Tech has won 12 straight in this series, otherwise known as the Commonwealth Cup, and 16 of the last 17. In other words, if the Hokies dont win the Coastal, be wary of the Apocalypse.
1
North Carolina
Tar Heels
(8-3, 5-2)
Last week:
Won 41-7 against the Citadel
Last rank:
1st
Now that is how you impress. Yes the Citadel was a FCS school, but they were undefeated going into the game. The most points the Citadel had allowed this season was 34. They had been averaging over 30 points a contest and were held to seven, on a late score. If not for that late touchdown, the Tar Heels would've had their first shutout since Elon in 2012. That was Fedora's first game at UNC. Carolina not only got a big game from their defense but also from TJ Logan. The senior back went for 148 total yards and two scores. The Heels did this despite producing 15 less yards and six less first downs than the Bulldogs. Oh yeah and Carolina also got their first interception of the season. UNC gets NC State this Friday on a short week. A win and Carolina can try for second consecutive 10 win season. The last time UNC did that was back in 1997 with Mack Brown.
Well that does it for this week.
Yes,there are two teams in the one spot. Considering the overall play, they both have earned that distinction this season. If either loses this weekend, separating the two will be easier. If they both win, then don't be surprised to see both maintain the top spot to end the season.
The ACC football season comes to an end this weekend. Then all that is left is a championship showdown with Clemson. If the Coastal winner wins that, then the ACC will crash and burn just like so many other teams did this weekend.
What did you think of this week's rankings? Let us know in the comments below.
More from Keeping It Heel
This article originally appeared on