ACC Football Championship To Be Moved Out of Charlotte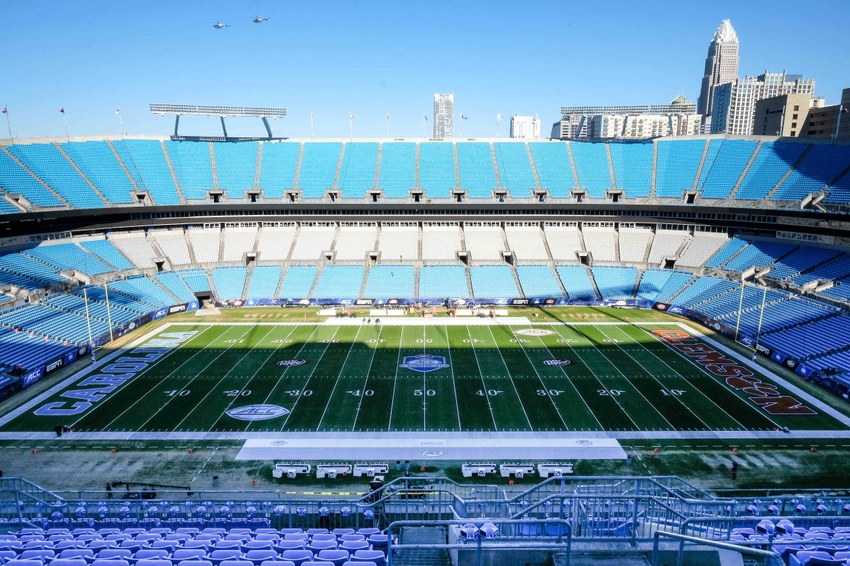 The ACC announced today that the ACC Football Championship game and all other neutral-site events will be moved out of the state of North Carolina.
The ACC announced that the ACC Football Championship game and all other neutral-site championships and events will be moved out of the state of North Carolina.
Here are the statements from the Atlantic Coast Conference's press release.
---
Statement from the ACC Council of Presidents:
"As members of the Atlantic Coast Conference, the ACC Council of Presidents reaffirmed our collective commitment to uphold the values of equality, diversity, inclusion and non-discrimination. Every one of our 15 universities is strongly committed to these values and therefore, we will continue to host ACC Championships at campus sites. We believe North Carolina House Bill 2 is inconsistent with these values, and as a result, we will relocate all neutral site championships for the 2016-17 academic year. All locations will be announced in the future from the conference office."
Statement from Clemson University President James P. Clements, chair of the ACC Council of Presidents:
"The ACC presidents engaged in a constructive, wide-ranging and vigorous discussion of this complex issue over the past two days. The decision to move the neutral site championships out of North Carolina while HB 2 remains the law was not an easy one but it is consistent with the shared values of inclusion and non-discrimination at all of our institutions."
More from Rubbing the Rock
Statement from ACC Commissioner John Swofford:
"The ACC Council of Presidents made it clear that the core values of this league are of the utmost importance, and the opposition to any form of discrimination is paramount. Today's decision is one of principle, and while this decision is the right one, we recognize there will be individuals and communities that are supportive of our values as well as our championship sites that will be negatively affected. Hopefully, there will be opportunities beyond 2016-17 for North Carolina neutral sites to be awarded championships."
Neutral site championships (in date order):
Women's Soccer
Football
Men's and Women's Swimming and Diving
Women's Basketball
Men's and Women's Tennis
Women's Golf
Men's Golf
Baseball
I don't want to get into politics because this is a sports website. Personally, I believe that the ACC should stick to sports and stay away from politics, but that's just me.
I do wonder what they will do about those that bought advanced tickets and made arrangements with hotel rooms.
The interesting part is where the ACC Football Championship game will be played. It very well could move back to Jacksonville or Tampa Bay. There are also talks about it being moved to Washington.
Maybe they should have it at Williams-Brice Stadium since that would be the only way they would see a Championship team in Columbia.
We will have more updates when there is a decision made. Make sure you check here at Rubbing the Rock for everything Clemson throughout the rest of the week heading into the S.C. State game.
This article originally appeared on