ACC Basketball: Top 5 Front Courts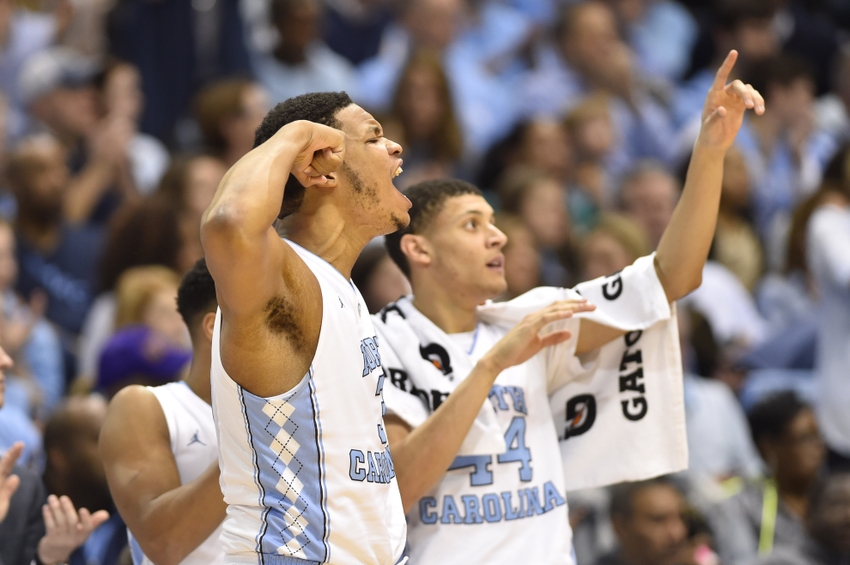 ACC Basketball will be loaded down low. What are the five best front courts?
If you hadn't heard recently, ACC basketball is loaded this season.
They are loaded in the polls. They are loaded in the schedules. They are even loaded in the front courts. So what are the five best front courts in the ACC this season?
Well I am glad you ask because the KIH Rankings Guru has the answers.
Before we get into the top five here are a couple of honorable mentions that didn't make the cut:
Virginia who always seems to find a way to be tough down low. They missed because of the loss of seniors Malcolm Brogdan and Mike Tobey. They do bring in Memphis transfer Austin Nichols though.
Notre Dame despite the loss of Zack Auguste will also be tough down low. The Irish bring back three point bomber VJ Beachem and undersized load Bonzie Colson.
And finally I would be remiss if I did not mention Pittsburgh. The Panthers just missed the cut. However teams should be weary of the senior combo forward of Michael Young and James Artis. They will be a handful for many teams this season.
Well with that out of the way let's delve into the top five.
NC State checks in at number five. Abdul-Malik Abu and BeeJay Anya give the Wolfpack two big bodies to throw at teams down low. The duo combined to average around 18 points and 14 rebounds last season. Together they combine for 588 lbs and really use that to get position in the post. State also adds 7 footer Omer Yurtseven. The Turkish freshman is suspended to start the season but will give Coach Mark Gottfried another skilled interior player. In one contest overseas Yurtseven scored 91 points and grabbed 28 rebounds.
Syracuse caught a big break this offseason when Tyler Lydon decided to not join fellow teammate Malachi Richardson in going pro. The freshman forward had made a name for himself in the Orange's march to the Final Four. Some thought he could be a first round pick. His return is one of the reasons Syracuse comes in at number four despite losing it's top three scorers from last season. Lydon joins Tyler Robinson and DaJuan Coleman to form a front court that can score, rebound, and block. The trio averaged 24 points, 19.5 rebounds, and 3.5 blocks last season. In the postseason their rebounds and blocks ballooned to 22 and 6 respectively. A lot of that had to do with the Two Tylers. Jim Boeheim's 2-3 defense is tough to crack and even tougher with a strong front court.
Clemson checks in at number three in what probably is a surprise to some. Though they were greatly helped by the return of first team All-ACC selection Jaron Blossomgame. Like Lydon, Blossomgame was a potential first round pick. Blossomgame returned to join Dontae Grantham and Sidy Djitte in the front court. The Tiger trio combined last season for 28 points and 16 rebounds. They also bring a ton of experience as all three played in all 31 games last season. Blossomgame is the star, but Grantham and Djitte make this team dangerous in the post. Teams will find it difficult trying to contain Coach Brad Brownell's Tigers this season.
2
North Carolina
Tar Heels
UNC checks in at number two despite losing consensus First team All-American and All-ACC Forward Brice Johnson. They also loss depth with the graduation of Joel James. However, those losses just take the best front court from last season and make it the second best this season. It starts with the senior duo of Kennedy Meeks and Isaiah Hicks. The two combined to average 18 points and 10.5 rebounds last season on a team that went five deep up front. Toss in Freshman phenom Tony Bradley and Sophomore holdover Luke Maye to give the team some added depth. Round it off with junior forwards Justin Jackson and currently injured Theo Pinson to create a very talented very solid front court. It is deep and experienced. Most years it would be number one, however…
When compiling this list, the UNC fan inside of me wanted to put the Tar Heels at the top of the list. My editor strongly suggested that I take my own bias out of the equation and consider how talented the Duke front court is. They are loaded. It starts with the experience that comes in the form of "Eighth Year" senior Amile Jefferson. Before suffering a season ending injury, Jefferson was averaging a double double all while playing with four wing players. He is joined by Sean Obi who almost averaged a double double his freshman season at Rice and Luke Kennard, a guard who allows Duke to play effective small ball. They also added five star forwards Jayson Tatum and Harry Giles as well as five star center Marques Bolden in the most recent recruiting class. Toss in hold over five star forward Chase Jeter and you can see why this team is loaded and number one in the nation. They are long, tall, and dangerous. They do have some injury issues as all three freshman got injured before the season started. However, no other team can claim their depth or talent and they have enough experience to be number one on this list.
Well that is the top five front courts in the ACC. I am sure some schools feel slighted. But they can't all be top five. Well they could if the conference only had five teams. But it has 15, so somebody isn't going home happy.
Regardless this will be a great year for ACC basketball and for true inside out game that starts in the front court.
What did you think of these rankings? Let us know in the comments below.
More from Keeping It Heel
This article originally appeared on