A Louisville football fan's complete guide to the NFL in week two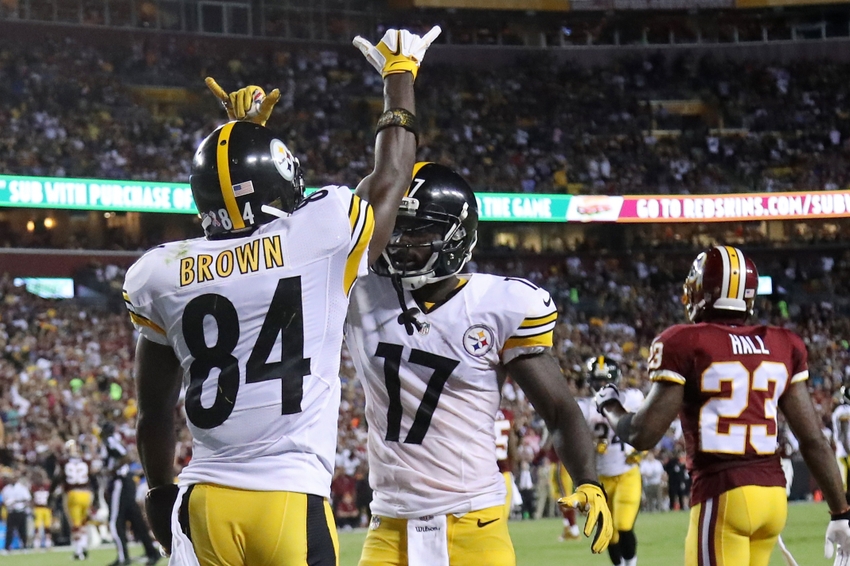 What better way is there to celebrate a huge Louisville football victory than watching another full day of Cardinals in action in the NFL on Sunday?
It was a great Saturday for Louisville football fans as their Cardinals knocked off the Florida State Seminoles 63-20 in Papa Johns Cardinal Stadium. Lamar Jackson lit up the scoreboard, while the defense shut down Seminole's running back Dalvin Cook for the first time in three years. What could make this weekend any better?
Well, watching another day full of former Cardinals in the NFL could add to the excitement. Hopefully you saw the great game between the Jets and the Bills Thursday night that featured many ex-Cards. If not, Preston Brown is becoming one of the best NFL linebackers before our very eyes.
Here are the games that you need to be paying attention to today that will feature former Louisville football players:
1:00pm Cincinnati Bengals at Pittsburgh Steelers (CBS)
Eli Rogers, WR (Steelers)
William Gay, CB (Steelers)
This is a huge game for two (1-0) teams looking to take the division lead early in the season. These two bitter rivals will be looking for revenge after their games last year resulted in key players being out for the season due to injuries. Eli Rogers had a great game last Monday Night against the Washington Redskins where he caught his first touchdown pass of his young NFL career. Look for Rogers to continue building a chemistry with future Hall of Fame quarterback Ben Roethlisberger.
1:00pm Tennessee Titans at Detroit Lions (CBS)
Harry Douglas, WR (Titans)
Douglas will be looking to have a better game than he did last week with only two catches for 21 yards against the Minnesota Vikings. The older he gets, the more he is becoming injury prone and falling deeper and deeper down in the Titan's depth chart. The additions of Rishard Matthews and Andre Johnson will not help his case for more targets throughout the 2016 season.
Get the FanSided App
1:00pm Baltimore Ravens at Cleveland Browns (CBS)
Elvis Dumervil, LB (Ravens)
Gary Barnidge, TE (Browns)
It has been reported that Dumervil is out for today's game against the Browns because of a foot injury. However, Barnidge will be looking to have a better performance than last Sunday. He had zero catches on two targets from quarterback Robert Griffin III. The Browns will now be without Griffin for a while because of an injury, but will be looking to back-up Josh McCown to fulfill the starting role. Barnidge had a great 1,000 yard season last year and will be looking to get back on track with Josh McCown throughout the rest of this year.
1:00pm Miami Dolphins at New England Patriots (CBS)
DeVante Parker, WR (Dolphins)
It has been reported that Parker is ready to go for the Dolphins after missing last week because of a hamstring injury. The Dolphins lost a heartbreaker last week in a game where they could have used Parker's big-play ability. He showed promise at the end of 2015, but needs to stay healthy in order to make a difference in the NFL game.
This article originally appeared on