A healthy Keith Marshall expected to compliment Chubb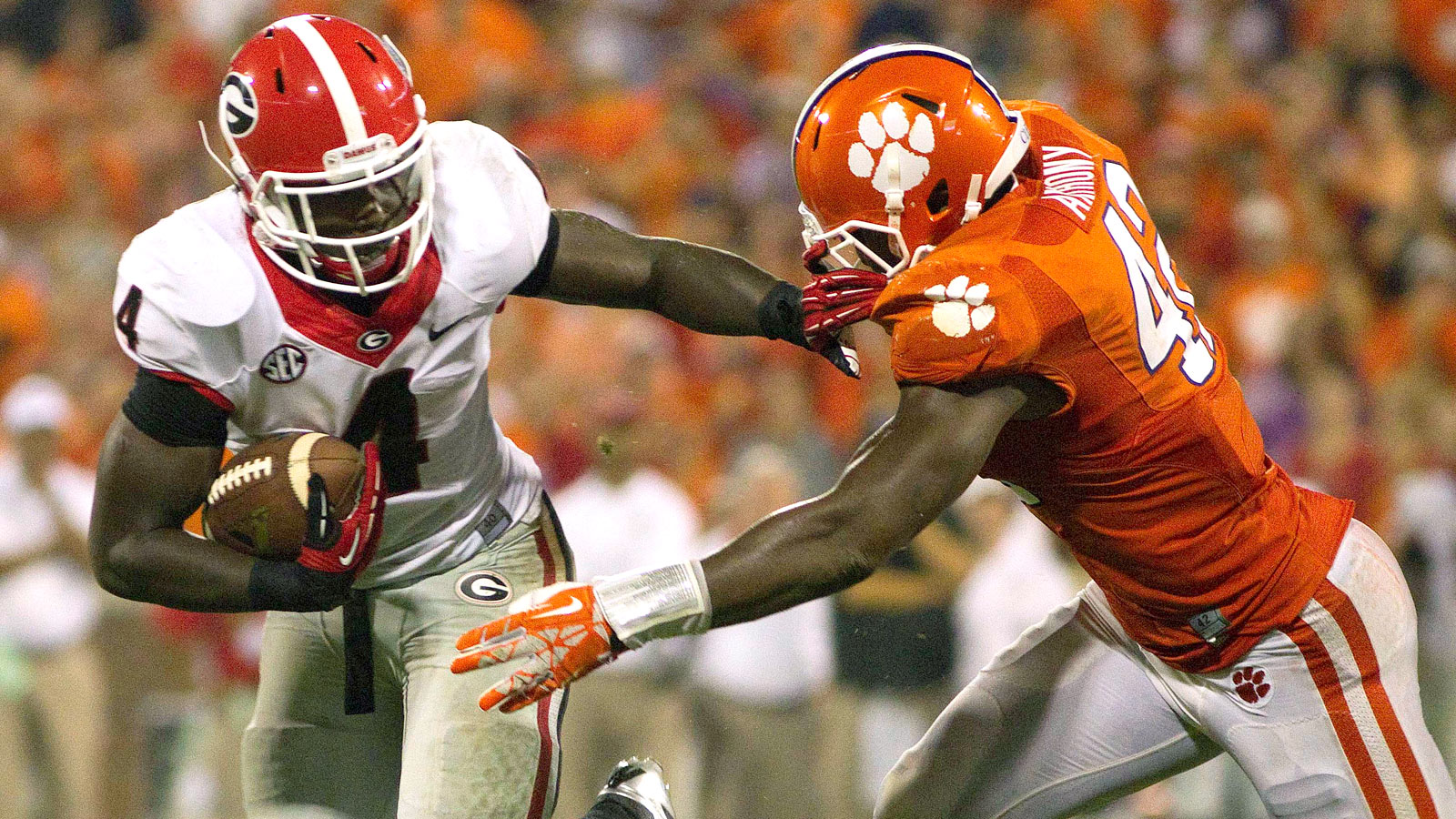 Well before Nick Chubb took center stage for Georgia's offense, the running back combo of Todd Gurley and Keith Marshall, or Gurshall, took Bulldog Nation by storm. Now that Gurley plays in the NFL, Marshall is expected to split time with Chubb to create the SEC's best backfield duo.
After suffering two injury plagued seasons, Marshall's head coach believes the senior back is good to go this season.
"He's as healthy as I've seen him since he's been to Georgia," Georgia head coach Mark Richt said on the Paul Finebaum Show. "He's got his weight down to very close to what it was when he was a freshman."
The Bulldogs will need Marshall, junior Brendan Douglas and sophomore Sony Michel to do their part this season, as the team relied extensively on Chubb down the stretch last season. In fact, the freshman carried the ball a combined 126 times in games against Missouri, Arkansas, Georgia Tech and Louisville and 219 times on the season, despite only getting 12 carries the first three games.
Richt has faith in Marshall's ability to do his part in his final season in Athens.
"I see his quickness returning. I see his agility and speed. He's always had that," Richt said. "We're going to give him the ball and watch him run but he's as healthy as I've seen in a long time."
Can Marshall end his Bulldog career as well as he started it? If he can, Georgia could very well find themselves playing in Atlanta by season's end.
(h/t Paul Finebaum Show)