5 Teams who can still make College Football Playoff after Week 12 Rankings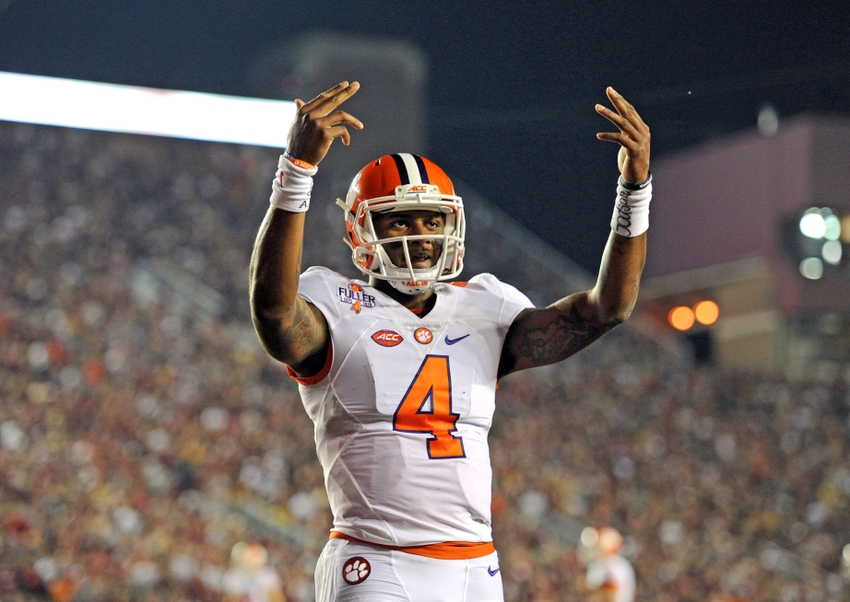 The Week 12 rankings are now out and things have changed. Here are five teams that we still think have a chance at making the playoff after all the madness.
It was a wild weekend of college football, which resulted in the College Football Playoff becoming a big mess. With three of the top four teams losing, the doors have flung wide open for a lot of one loss teams.
As for the undefeated teams that suffered their first loss of the year on Saturday, they are still in the playoff picture. They will just have to be perfect from here on out. If there is one guarantee that can be made after all the madness, it is that Alabama can now lose a game and will most likely still be in the College Football Playoff. It seems unlikely but they now have that luxury. As for the rest of the teams in the hunt, there is only three spots and a platoon of teams looking to secure a spot. Lets take a look at some teams who can still fill one of those spots after all the madness.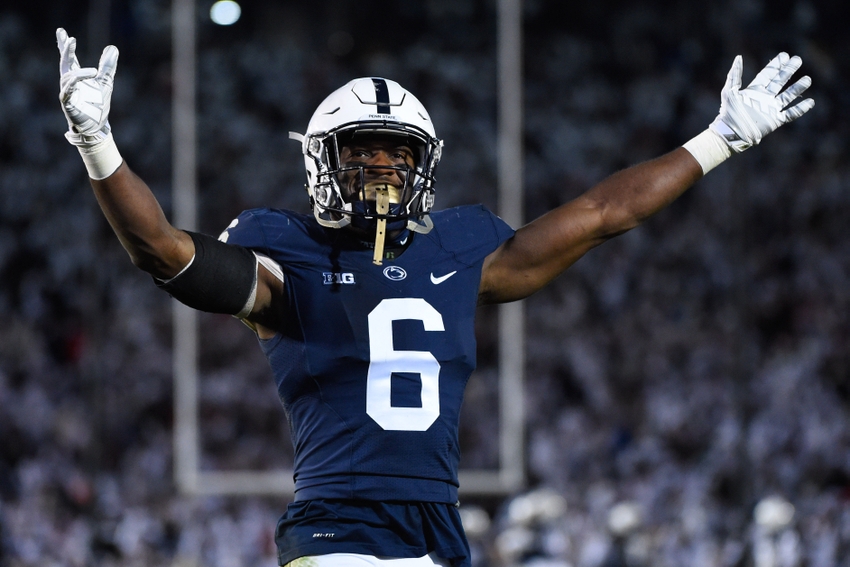 5. Penn State (8-2)
There are currently two teams from the Big Ten East division ranked higher than the Penn State Nittany Lions in the College Football Playoff rankings, yet the Nittany Lions are tied for first place in the Big Ten – East. Penn State has come a long way since their huge upset win over Ohio State and has some how put themselves in the playoff picture.
They may have two losses, but the stars are beginning to align for Penn State. Ohio State obviously benefited from Michigan's loss, but Penn State benefited from the Wolverines loss even more. They are now on top of the Big Ten and are in a great position to go to the Big Ten championship game. The Nittany Lions are tied with Michigan and Ohio State at the top of the Big Ten – East and own the tie breaker over Ohio State. Penn State will need some help from the Buckeyes in the near future though, which is very likely.
If Penn State wins out and Ohio State beats Michigan in the last week of the regular season, then the Nittany Lions will be on their way to Indianapolis for the Big Ten Championship game. If Michigan were to win against Indiana this week, and then beat Ohio State, then Michigan will go to the Big Ten championship game and Penn State's playoff hopes would be dead. With the Michigan vs. Ohio State being played in Columbus, it is very likely that Ohio State will win. Penn State has set themselves up to sneak into the College Football Playoff as they are now eight in the CFP rankings, right on the edge.
4. Oklahoma Sooners (8-2)
After a rather shaky start to the year that led to a 1-2 start, the Sooners have found their way back into the top 10 and have their eyes on a return to the playoff. Oklahoma lost games early in the year to Houston and Ohio State, since then, they have rattled off seven straight wins and are undefeated in Big 12 play.
Much like Penn State, Oklahoma will need a few breaks to go their way. A best case scenario for Oklahoma would be if Penn State, Ohio State, and Washington all lost again. Losses for Ohio State and Washington may be likely, not so much for Penn State. If all three were to lose and Oklahoma were to win out and win the Big 12, they may be in a position to claim that fourth spot. Clemson and Michigan winning out would help a lot as well.
There is still a path even if Penn State doesn't lose. If Michigan wins out and wins the Big Ten, then Penn State will have two losses and will not have won their conference, it seems rather hard for a team like that to make under those circumstances. Penn State has set themselves up for success so it will be interesting to see how that all plays out. Oklahoma is only one spot behind Penn State at No. 9. That may seem low, but watch out for the Sooners.
Oklahoma's huge win streak has brought them all the way into the playoff picture. Early on it seemed that this may not be a great year for the Sooners. Baker Mayfield is playing great, but they will need him at his best in the upcoming weeks, as Oklahoma plays two highly ranked teams to end the year. If they can get those wins on the resume, and get a little help, they have a legit chance at getting back to the playoff.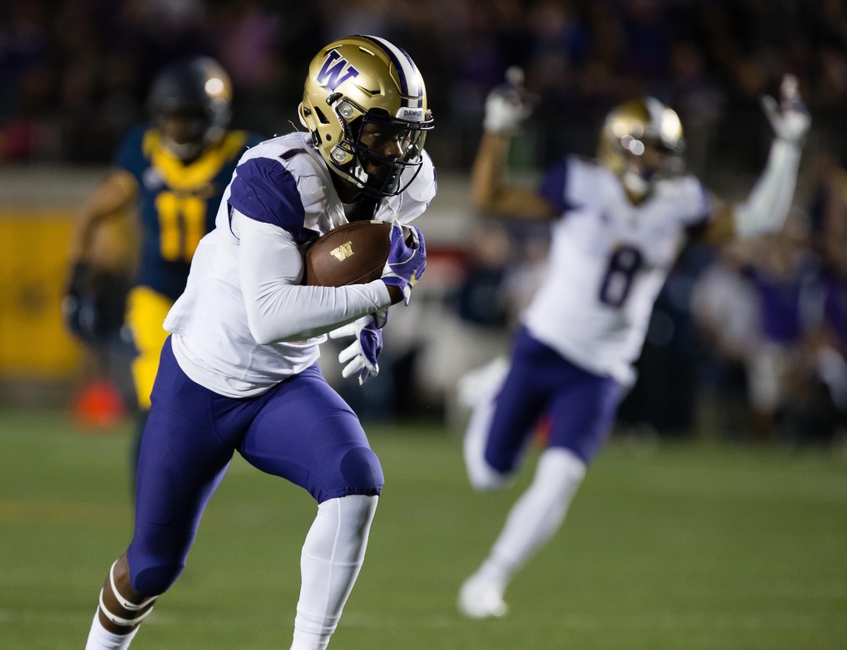 3. Washington Huskies (9-1)
Out of all the undefeated teams to lose this week, Washington's was probably the worst. Along with that, that loss will hurt them more than the losses that Clemson and Michigan took. They are now second in the Pac 12 – North right behind their rivals Washington State. The Cougars are undefeated in Pac 12 play and now control how the Pac 12 will play out going into the Pac 12 championship game.
Washington has some work to do if they are to get back into the College Football Playoff picture, but it is possible. A game at home against Arizona State this week should be a win for the Huskies. After that they will have to prepare for the Apple Cup. If Washington and Washington State both win this week, the Apple Cup will determine which team in the Pac 12 – North will go to the Pac 12 championship game. That is Washington's ticket back into the CFP. If they can get to that game and win the Pac 12 there chances of making back in will increase tremendously.
With Michigan and Ohio State still to play each other, one will have to lose again. That will all but eliminate that team. Between Clemson and Louisville, only one will go to the ACC championship game and it seems that that team will most likely be the one in the playoff.
Washington's loss really made the road to the playoff hard. They will have a tough time getting back on track since a lot of things that need to go right for Washington will be out of their own hands. Washington fell down to No. 6 in the CFP rankings. They will need help, but the light is still on at the end of the tunnel for the Huskies.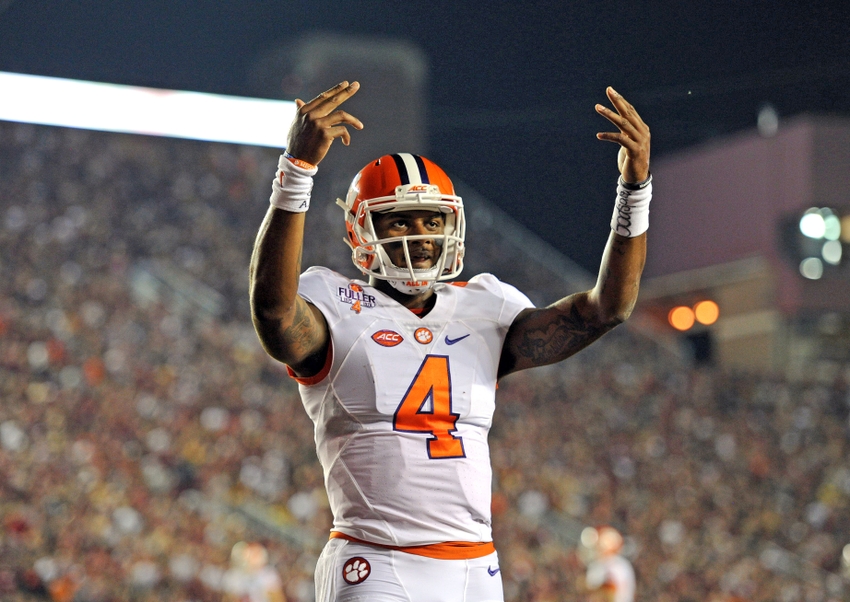 2. Clemson Tigers (9-1)
Clemson has been on upset watch in a lot of their games this year. They have had a ton of close calls through out the season and they finally couldn't pull out the close win. Pittsburgh kicker, Chris Blewitt, made a 48 yard game winning field goal with six seconds left to beat Clemson and give them their first loss.
Clemson's loss hurts them, but not that badly. They still have the tie breaker over Louisville in the ACC – Atlantic which has pretty much guaranteed them a spot in the ACC championship game. That tie breaker would make it hard for the College Football Playoff committee to put Louisville ahead of Clemson. With Michigan and Ohio State now in the top four, one of those teams will have to lose win they play each other. Meaning that Clemson, who now is at No. 4 should be able to make the playoff by simply winning their remaining games.
Clemson's path is easy. Win and they are in. That's what it appears to be. If Clemson wins out in the regular season and goes on to win the ACC championship game, they will for sure be in the College Football Playoff. I wouldn't expect to much panic from the Tigers. They know what they have to do to get secure a spot in the Playoff. Clemson sits at No. 4 and are in a prime position to make the playoff. That head to head win over Louisville is keeping them above the Cardinals who are at No. 5.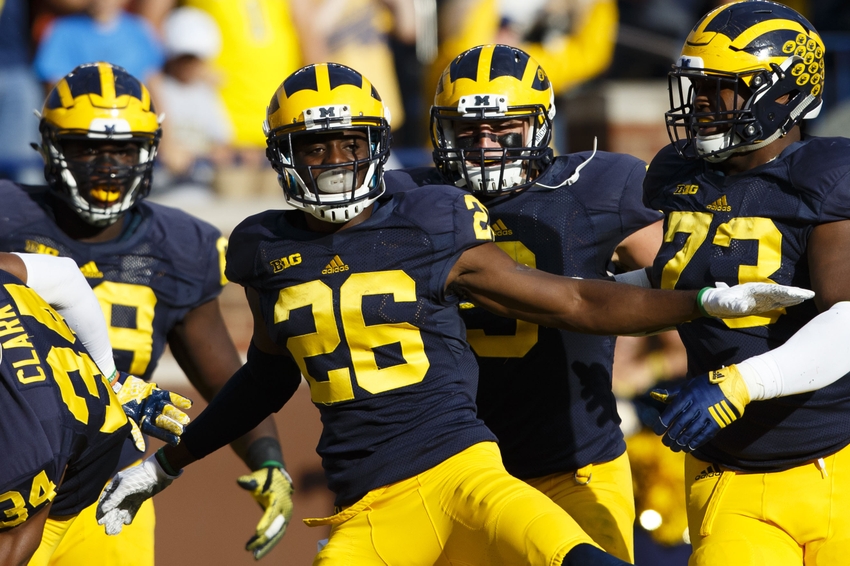 1. Michigan Wolverines (9-1)
Michigan suffered a loss on Saturday in the exact same way as Clemson. A last second field goal from Iowa ended the Wolverines hope of an undefeated regular season. Now with one loss, the already very small margin for error is gone. The Wolverines will have to take care of business at home this week against Indiana. After that they will head to Columbus, Ohio the next week for a game with major playoff implications.
Michigan's slip up against Iowa will hurt, but once again, much like Clemson the loss can be avenged. They are still in a great position to make the College Football Playoff. The formula for the Wolverines is win and they are in. Even with the loss they still control their own destiny.
Michigan did suffer a second loss on Saturday as their starting QB Wilton Speight broke his collar bone and will be most likely out for the rest of the season. The Wolverines will most likely turn to back QB John O'Korn who has played some already this season. He is 13-18 for 114 yards and two touchdowns. O'Korn will have to gain confidence quickly as their matchup with Ohio State is almost here.
The Wolverines will have one game to prepare for Ohio State. That game comes against Indiana. With a win over Indiana, Michigan will head to Ohio State for the biggest matchup between these two teams since they played each other as No.1 and No.2 back in 2006. If Ohio State wins, the door may be open for Penn State. If Michigan win's, they will head to the Big Ten Championship game. They are ranked No. 3 in the most recent College Football Playoff rankings, meaning that as long as they win, they will be in.
More from Saturday Blitz
This article originally appeared on