5 Louisville Football players to watch in the NFL on Sunday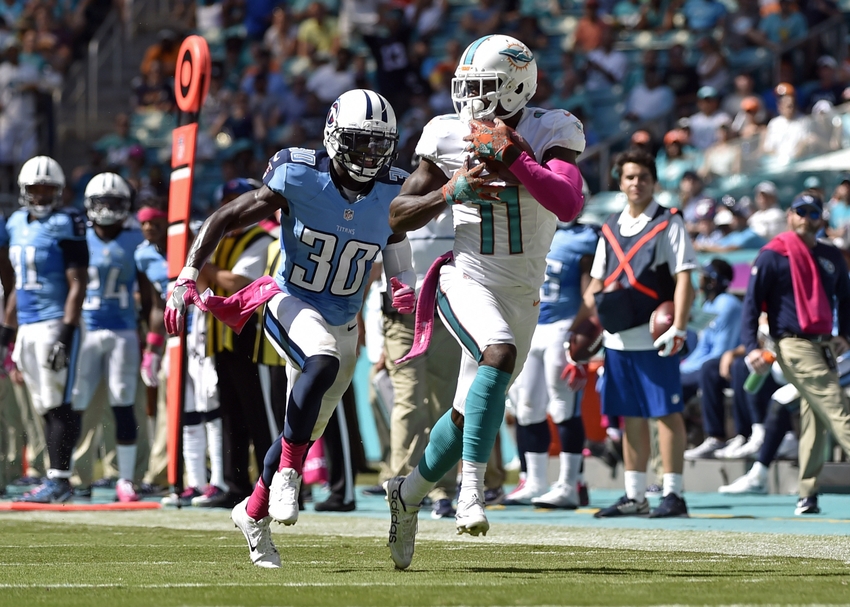 We take a look at the five former Louisville football players that you need to be paying attention to in the NFL on Sunday.
There is nothing better than celebrating a huge Louisville football victory than watching another full day of former Cardinals playing in the NFL. There are many guys that are going to be in action on Sunday, but we are going to discuss the five players that you need to watch tomorrow.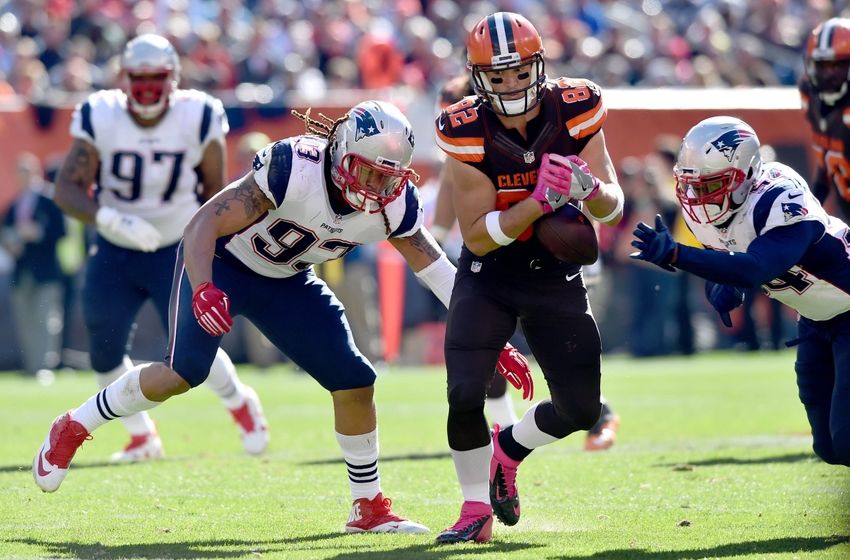 Gary Barnidge: Cleveland Browns at Cincinnati Bengals 1:00pm (CBS)
This season has not gone as expected for the Cleveland Browns as they have, yet again, been shuffling through different quarterbacks through the first six weeks of the NFL season. The Browns have been terrible anyway, as they are currently 0-6 going into play the 2-4, division-rival Bengals.
I don't expect the Browns to get a win here, but Barnidge could have another solid game for Cleveland. Who knows, maybe he can channel the successful mojo from the Cavaliers and Indians?
Barnidge is not close to the same production that he has last season when he went for over 1,000 yards receiving, but he still has time to make up the ground. Maybe he can get things going against a Bengals' defense who has been up and down all season long?
DeVante Parker: Buffalo Bills at Miami Dolphins 1:00pm (CBS)
This is going to be a critical game for the Miami Dolphins as they are coming off a great win against the Pittsburgh Steelers last weekend. DeVante Parker hasn't been able to get going this year like we expected, but like Barnidge, there is a ton of time left this season for Parker to get his production up.
The biggest hurdle for Parker is how the Dolphins decide to feature their receivers. Jarvis Landry is Miami's most productive receiver, but they move him all over the field, in the slot and the outside. He get's the most targets, therefore he gets the better stats every weekend.
They only play Devante Parker on the outside and have him run deeper routes and because Miami's offensive line has been terrible, they haven't been able to get the ball downfield this season.
In all honesty, expect more of the same, in terms of Parker's production this weekend. The Bills have a great front seven that will give Miami trouble all game long.
Preston Brown: Buffalo Bills at Miami Dolphins 1:00pm (CBS)
The Buffalo Bills are on fire as they have now won four straight games after starting the season 0-2. A big part of their success has been the play of their front seven on defense, which has been led by former Louisville linebacker Preston Brown.
Brown is the middle linebacker on a Bills defense that is very tough, as they are 11th in the National Football League in total defense.
Brown will be going up against another former Louisville football player in Miami wide receiver DeVante Parker. I don't foresee Brown and Parker making a collision in the game as Brown usually doesn't get that far downfield.
In a game between two division-rivals, expect the Bills to come out on top with their fifth straight win of the 2016 season.
Eli Rogers: New England Patriots at Pittsburgh Steelers 4:25pm (CBS)
The Pittsburgh Steelers are heading into a tough situation as their starting quarterback Ben Roethlisberger will be out close to a month and a half. Things are going to be much tougher before they get easier for the Steelers as they have to face Tom Brady and the New England Patriots on Sunday.
Landry Jones will be taking over the Roethlisberger and he will be looking to try and lead the Steelers to a victory on Sunday. It will help that the game is at home, but it will still be a challenge in his first start this season.
This is a game where Eli Rogers can show everyone why he is worthy of being considered one of the Steelers' best receivers. Antonio Brown will see a lot of double coverage, therefore Rogers will have many opportunities to get the football in the slot all day.
Look for Rogers to have his best game of the season on Sunday.
Bilal Powell: Baltimore Ravens at New York Jets 1:00pm (CBS)
It has to be Bilal Powell time in New York for the Jets. They are having one of their worst seasons in many years and it's time that they give Powell more opportunities. We wrote earlier in the week about how Powell has been more productive than starter Matt Forte, but now he is even getting more snaps than Forte.
The Jets just benched their starting quarterback, therefore back-up Geno Smith will be making his first start of the year. Baltimore will surely get pressure on Smith, so watch for Powell to get a ton of receptions underneath throughout the game.
Powell deserves to have a much larger role in the offense anyways. He has been with the Jets for six years and has done his job well every season, despite their record.
I expect that Powell has a large workload in a must-win game for the Jets.
This article originally appeared on