49ers may have plans to get DeAndre Smelter on the field in 2015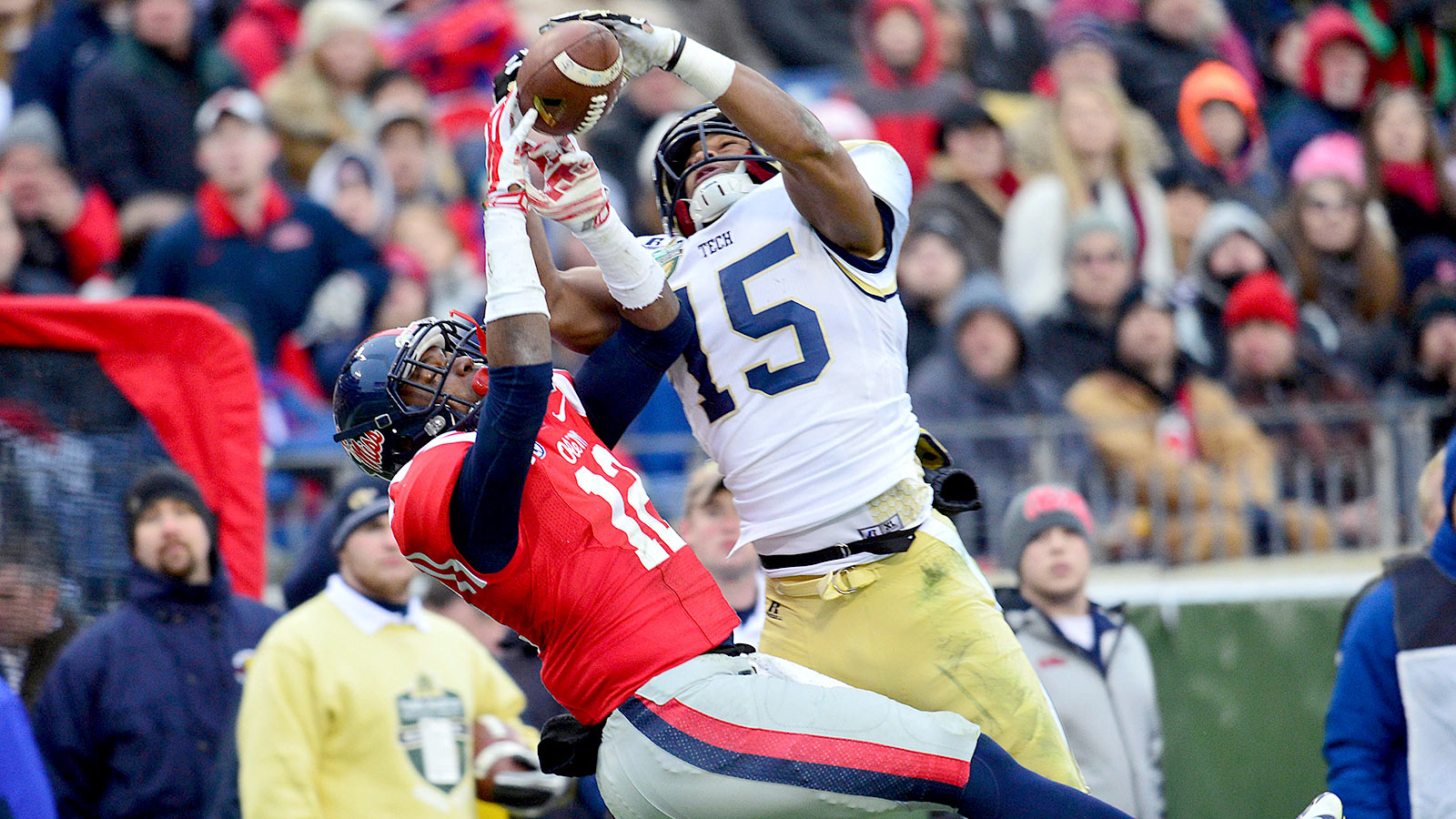 Former Georgia Tech wide receiver DeAndre Smelter might be making an NFL impact earlier than most people expect. Even though Smelter underwent knee surgery to repair a torn ACL last December, it sounds like the San Francisco 49ers are trying to get him on the field as soon as possible, according to Ken Sugiura of the Atlanta Journal-Constitution.
"It's a situation where he may not be ready for training camp, but he may be ready at some point in the immediate future after that," 49ers general manager Trent Baalke said, per the Atlanta Journal-Constitution. "We've just got to get our hands on him, see exactly where he's at, but feel confident that the rehab's going very well up to this point."
The 49ers selected Smelter in the fourth round (132nd overall), after the wide receiver recorded 56 receptions for 1,060 yards and 11 touchdowns during his collegiate career in a run-heavy Georgia Tech offense.
(h/t Atlanta Journal-Constitution)
Photo Credit: Don McPeak/USA TODAY Sports