2017 Razorback Football Schedule Released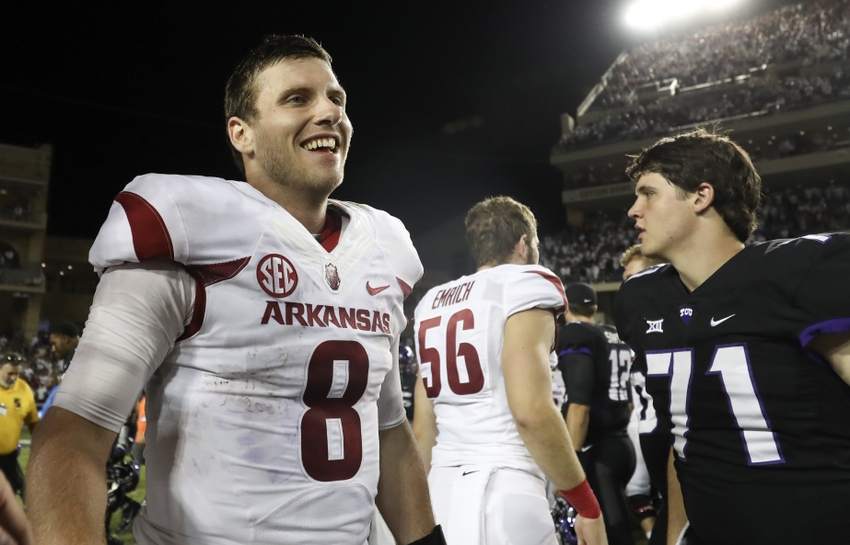 The 2016 Razorback football season is only two games in but we're already taking a glance at the 2017 schedule. Oh, what a season it looks to be.
Although I haven't looked at any other teams football schedule for next year, I doubt many are worse than the Hogs schedule. The SEC slate is going to be absolutely grueling. However, the out of conference games leaves something to be desired.
For the first time since 2009, Arkansas will open the season at War Memorial against Florida A&M. Aside from TCU the next week at home, the Hogs will face Coastal Carolina and New Mexico State. It kind of reminds me of a six-year-olds birthday party with all those cupcakes.
2017 Schedule:
Sept. 2: Florida A&M
Sept. 9: TCU
Sept. 16: Open
Sept. 23: Texas A&M
Sept. 30: New Mexico State
Oct. 7: at South Carolina
Oct. 14: at Alabama
Oct. 21: Auburn
Oct. 28: at Ole Miss
Nov. 4: Coastal Carolina
Nov. 11: at LSU
Nov. 18: Mississippi State
Nov. 25: Missouri
I could have done an entire article on the terrible placement of the bye week. I would love to hear why it's ok to put an off week at week three rather than down the line. Ideally, I would have wanted it after South Carolina or Auburn.
The away games are where I see the real trouble. How many teams get Bama, LSU and Ole Miss on the road in the same year? I would add South Carolina to that list but well… Will Muschamp. All joking aside, though, that lineup on the road is going to be terrible.
More from Razorbackers
This article originally appeared on