2016 Music City Bowl: 5 Interesting Storylines for Tennessee Vols vs Nebraska Cornhuskers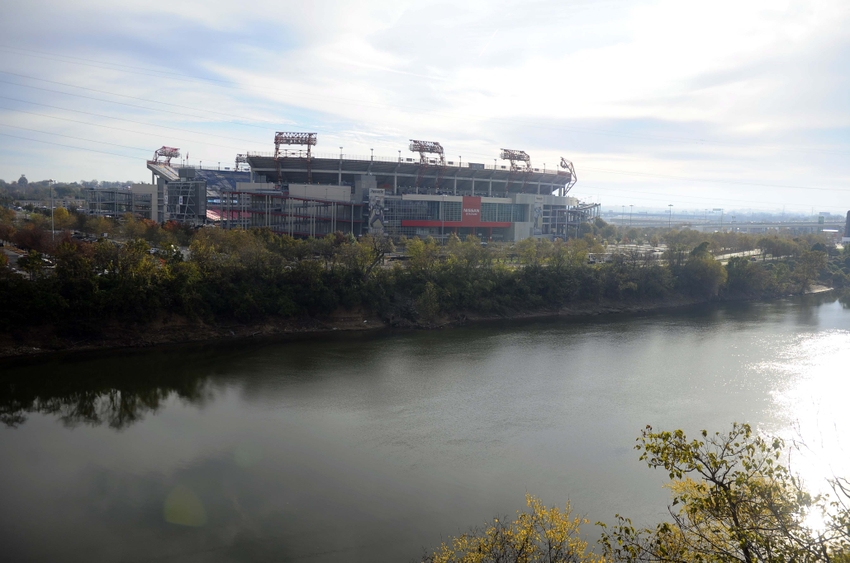 The Tennessee Volunteers and Nebraska Cornhuskers will meet in the 2016 Music City Bowl. Here are five initial thoughts on this upcoming game.
The suspense is over. And after a season that began with so much promise and hope, Tennessee football will end it in a very deflating way. They are traveling up the road to Nashville to face the Nebraska Cornhuskers in the Music City Bowl.
It seemed more likely that the Vols would face the Minnesota Golden Gophers when the day began. However, as the names were called, Nebraska became a more likely option.
Tennessee-Nebraska in the Music City Bowl actually presents quite a few interesting storylines.
Just like the Vols, the Huskers had a strong start to the year as well. Just like the Vols, though, they fell apart late in the season.
And just like the Vols, they suffered an embarrassing loss in the final game of the year.
Nebraska finished 9-3 and second in the Big Ten West to the Wisconsin Badgers. In the process, they suffered a tough loss to Wisconsin, a blowout loss to the Ohio State Buckeyes, and then a blowout loss at the end of the year to the Iowa Hawkeyes.
The similarities between the schools along with the personnel and their history actually make this year's Music City Bowl very interesting.
It may be a deflating game for both teams, but there's a lot of pride at stake.
Here are five interesting storylines that could come out of this year's Music City Bowl between the Tennessee Vols and Nebraska Cornhuskers.
1. Two Proud Programs Fall from Grace
Tennessee and Nebraska have consistently been considered among the Top 10 greatest college football programs of all time.
The Vols had a legendary coach in Robert Neyland in the 1930s through the 1950s, and the Cornhuskers had a legendary coach in Tom Osborne from the 1970s through the 1990s.
They also had other coaches who saw lots of success, including Phillip Fulmer at Tennessee and Bob Devaney at Nebraska.
And they both expect to still be Top 10 programs.
But the changing landscape of college football caused both schools to fall behind in the 2000s.
Nebraska, a program built on big, strong walk-ons that ran the option offense and played blue-collar football, could not keep up with the changes in the game that placed greater emphasis on speed in the 2000s.
Tennessee, a rare program in the south that does not have a lot of in-state talent, only kept up through national recruiting methods. As other coaches caught up to them on that, they lost the only advantage to keep them dominant.
The result was both programs sinking out of the national picture. Sure, they have a few very good years sprinkled in since 2000, but neither team has had a Top 10 finish or fewer than three losses since 2001. In fact, Nebraska has failed to finish with fewer than four losses since 2003, a year when they fired Frank Solich, and Tennessee has failed to finish with fewer than four losses since 2004.
They've both had four head coaches since 2001 as well. And they haven't won a conference title since the 1990s.
By the way, the two schools met twice in the late 1990s as well. And that takes us to our next point.
2. Tennessee's Infamous History in Series With Nebraska
The Tennessee Vols and Nebraska Cornhuskers have met only twice. Both times, they were in elite bowl games.
The last time the two met was at the end of the 1999 season in the Fiesta Bowl. It was the last time Nebraska won its conference championship and the last time Tennessee played in an elite bowl game (bowl alliance, BCS, New Year's Six, etc.).
Nebraska won that game 31-21. It was a game where both teams felt they choked away a chance at the national championship. Tennessee blew a game on the road against the Florida Gators early in the year, and then they overlooked an Arkansas Razorbacks team late in the year. They lost both games on the road by a combined 6 points.
Nebraska, meanwhile, went 12-1 but choked away a regular season game to the Texas Longhorns, allowing the Virginia Tech Hokies to replace them in the national championship game…and lose in horrible fashion to the Florida State Seminoles.
But the time before that when the two schools met was the Orange Bowl at the end of the 1997 season. Tennessee was 11-1 and had just captured its first SEC Championship in seven years. It was Peyton Manning's senior year, and they were facing a 12-0 Nebraska team in Tom Osborne's final game as head coach.
Leading up to that game, the Vols had a shot at a national title. They just had to hope Michigan would lose the Rose Bowl. Michigan barely held on.
That deflated Tennessee as they got set for the Orange Bowl. To make matters worse, Peyton Manning had lost the Heisman Trophy, crushing Vols fans, and he was hurt.
Add in John Chavis's inability to stop a new offense, and Nebraska torched the Vols from start to finish behind Scott Frost and Ahman Green. It was a 42-17 embarrassment, a bitter end to Manning's brilliant career.
However, the Vols have a chance to avenge those losses this month in the Music City Bowl, and while there is much less to play for, it's something to be excited about.
When it comes to history, Tennessee has something else to revisit with this game.
3. Tennessee's Last Music City Bowl Game
Despite the game being in Nashville and always featuring an SEC team, the Tennessee Vols have only gone to the Music City Bowl once in school history.
That one time came in Derek Dooley's first year, 2010, and was against the North Carolina Tar Heels in Butch Davis's final year.
During that time, the Vols were 6-6 and hoping for a strong finish to a rough season. Fans were excited and filled the stadium.
And for a while, it looked like they'd have that victory. Leading by a field goal late, the Vols just needed to hold on defense. But North Carolina drove into field goal range with a couple of big plays combined with some dumb Tennessee penalties.
As the clock ran, UNC called a draw play with no timeouts in field goal range. They appeared to be running out of time to set up for a game-tying field goal, and with confusion on the field, they simply snapped the ball and spiked it.
When the spike happened, there were too many men on the field, and the Tar Heels weren't set.
Tennessee thought they had won as the time seemingly ran off. But a review showed one second was on the clock when the spike happened. There was no runoff, so UNC took the penalty and kicked a game-tying field goal.
They then won the game in double-overtime. It was the second premature celebration of the year for the Vols, as earlier that season they had thought time ran out on the LSU Tigers in Baton Rouge, but they had too many men on the final play. LSU scored in a redo to win the game.
Tennessee's Music City Bowl loss would be the catalyst for a 10-second runoff on penalties beginning the next year. But it didn't help them then.
The Vols would like to make up for that awful loss this time around.
On the field, though, they will need their leader in Joshua Dobbs. He is a part of the next storyline that comes with this game.
4. Two Senior, Mobile Quarterbacks Looking for a Strong Finish
This is one that isn't being talked about as much. But Joshua Dobbs and Tommy Armstrong Jr. are very similar quarterbacks.
And as seniors who have been with their programs for a while, they want to make a statement in the Music City Bowl, the final college game for both teams.
Dobbs and Armstrong are mobile quarterbacks, and they are fan favorites. The fan favorite part is ironic as well since both quarterbacks came up drastically short of accomplishing what fans expect them to accomplish at those respective schools.
To be fair, Armstrong gets more of a pass in that regard since he had to go through a coaching change, but you get the point.
Dobbs and Armstrong are the leaders of their teams and have willed them to victories all year.
For their careers, Dobbs and Armstrong have 52 and 67 passing touchdowns respectively. They also have 29 and 23 rushing touchdowns respectively. And while Armstrong has a few more total touchdowns, Dobbs has fewer interceptions.
Now, in a lowly touted Music City Bowl, they both desperately want to put the right exclamation points on their college careers.
Many people rightfully give them sympathy for doing everything they can while their teams did not come through for them the way they should have at times.
While Dobbs and Armstrong battle for passing supremacy, there is another match-up on the field that makes up a storyline this game.
And this match-up will involve the guys on the field at the same time.
5. Derek Barnett vs Nebraska Offensive Line
Of all the football storylines we'll be getting into about this game, this is one that generates the most hype. And that's the case for numerous reasons.
The Nebraska Cornhuskers have the best offensive line in the country, having only allowed 11 sacks on the year.
However, they're going up against arguably the best pass rusher in college football in Derek Barnett, who had 12 sacks this season alone.
While the Music City Bowl may not generate a ton of hype on its own, this football match-up should do it. Because there's more to the story than just this.
Barnett is a junior defensive end likely to leave after this year for the NFL Draft. So this is his last game.
Right now, he is tied with Reggie White for the all-time school record for career sacks with 32. The question on whether or not he will break the record is open in many ways.
Will he get a sack against the Huskers? How can he do that against such an elite offensive line? What if he defies all odds and decides to return for his senior year, making breaking the sacks record inevitable.
There are so many things to be curious about with Barnett, and it's only fitting that his likely last college football game comes against an elite offensive line and a mobile quarterback. If he can get a sack here, he truly goes down as the greatest pass rusher in Tennessee football history.
And that's an X's and O's storyline to pay lots of attention to in this year's Music City Bowl.
This article originally appeared on