2016 FBS Top 25: Week Two Ballot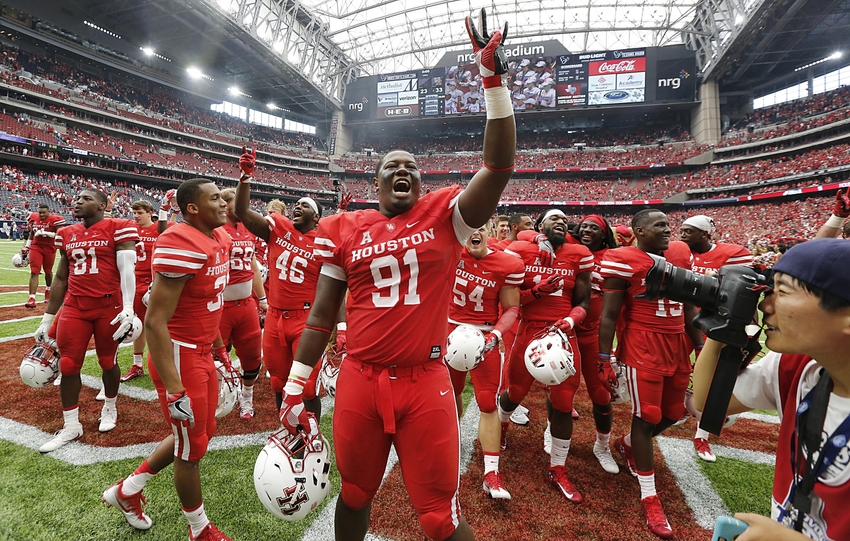 Well the opening weekend of football was an absolutely astonishing set of games. With four ranked matchups that didn't fail to impress, the rankings are going to have a big shakeup for this week's ballot.
The FBS Top 25 didn't fare as well as many would have expected this year. With a couple of big upsets (I'm looking at you Cougs…well done), and a few unexpected close games, those who were originally at the top may not be there anymore. If you want to look at my Preseason ballot, you can see it right here.
Now while the FBS Top 25 is simply my interpretation on the week's events, you can hate me all you want. I have no ill will towards any teams, except you Ole Miss, but don't think I'm going to go light on you because you're a "powerhouse" team that lost. So without further adieu, let's go straight to the Week Two poll of my FBS Top 25.
FBS Top 25: Week Two
Alabama – Won 52-6 vs USC – Week 2 vs Western Kentucky (1-0)
Clemson – Won 19-13 @ Auburn – Week 2 vs Troy (1-0)
Florida State – Won 45-34 vs Ole Miss – Week 2 vs Charleston Southern (1-1)
Michigan – Won 63-3 vs Hawai'i – Week 2 vs UCF (1-0)
Ohio State – Won 77-10 vs Bowling Green – Week 2 vs Tulsa (1-0)
Stanford – Won 26-13 vs Kansas State – Week 2 BYE
Houston – Won 33-23 vs #11 Oklahoma – Week 2 vs Lamar (0-1)
Michigan State – Won 28-13 vs Furman – Week 2 BYE
TCU – Won 59-41 vs South Dakota State – Week 2 vs Arkansas (1-0)
Washington – Won 48-13 vs Rutgers – Week 2 vs Idaho (1-0)
Oklahoma – Lost 23-33 vs #7 Houston – Week 2 vs Louisiana-Monroe (1-0)
Georgia – Won 33-24 vs North Carolina – Week 2 vs Nicholls State (0-0)
Iowa – Won 45-21 vs Miami (OH) – Week 2 vs Iowa State (0-1)
Tennessee – Won 20-13 vs Appalachian State – Week 2 vs Virginia Tech (1-0) in Bristol, TN
Louisville – Won 70-14 vs Charlotte – Week 2 @ Syracuse (1-0)
Oklahoma State – Won 61-7 vs Southeastern Louisiana – Week 2 vs Central Michigan (1-0)
LSU – Lost 14-16 vs #21 Wisconsin – Week 2 vs Jacksonville State (1-0)
Oregon – Won 53-28 vs UC Davis – Week 2 vs Virginia (1-0)
Miami – Won 70-3 vs Florida A&M – Week 2 vs Florida Atlantic (1-0)
Florida – Won 24-7 vs UMass – Week 2 vs Kentucky (0-1)
Wisconsin – Won 16-14 vs #17 LSU – Week 2 vs Akron (1-0)
Notre Dame – Lost 47-50 @ Texas – Week 2 vs Nevada (1-0)
Ole Miss – Lost 34-45 vs #3 Florida State – Week 2 vs Wofford (1-0)
UCLA – Lost 24-31 @ Texas A&M – Week 2 vs UNLV (1-0)
Duke – Won 49-6 vs North Carolina Central – Week 2 vs Wake Forest (1-0)
More from Maroon and White Nation
This article originally appeared on