2016 College Football Times and TV Schedule: Week 4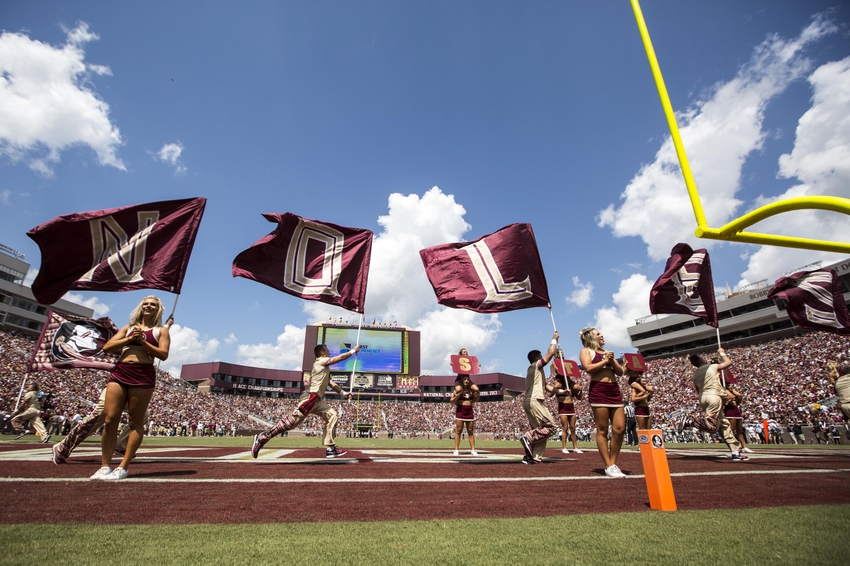 Here's a look at when and where college football fans can catch all the best action from Week 4 of the 2016 season from the ACC and Top 25.
It's hard to believe that we are just hours away from the final college football Saturday for the month of September in 2016. Sometimes, the good things go too fast, right?
By good things, I'm not talking about the outcome of what took place in Louisville last weekend, but the time to move forward is here for FSU football. After they have moved forward following what we hope is a win over USF, there is plenty of action for fans to tune into after the game.
While Weeks One and Three were studs and Week Two was a dud when it came to schedule strength, Week Four is a mixture of both: it has some positive qualities, but could stand to hit the gym one in a while.
Here's the list for the rest of Week 4 of the 2016 campaign (as several conference ranked teams already played earlier this week).
Saturday, September 17th
No. 13 Florida State at USF (12 PM on ABC)
Central Michigan at Virginia (12:30 PM)
East Carolina at Virginia Tech (12:30 PM on ACC Network)
Wagner at Boston College (1 PM)
Syracuse at UConn (1 PM on CBS Sports Network)
Duke at Notre Dame (3:30 PM on NBC)
Pittsburgh at North Carolina (3:30 PM on ESPNU)
Wake Forest at Indiana (3:30 PM on Big Ten Network)
No. 3 Louisville at Marshall (8 PM on CBS Sports Network)
Saturday, September 17th
Kent State at No. 1 Alabama (12 PM on SEC Network)
No. 12 Georgia at No. 23 Ole Miss (12 PM on ESPN)
No. 11 Wisconsin at No. 8 Michigan State (12 PM on Big Ten Network)
No. 19 Florida at No. 14 Tennessee (3:30 PM on CBS)
Penn State at No. 4 Michigan (3:30 PM on ABC)
No. 18 LSU at Auburn (6 PM on ESPN)
No. 6 Houston at Texas State (7 PM on ESPNU)
No. 20 Nebraska at Northwestern (7:30 PM on Big Ten Network)
Oklahoma State at No. 20 Baylor (7:30 PM on FOX)
No. 7 Stanford at UCLA (8 PM on ABC)
No. 17 Arkansas vs. No. 10 Texas A&M (in Arlington, TX) (9 PM on ESPN)
No. 8 Washington at Arizona (10:30 PM on Pac 12 Network)
Saturday, September 17th
Charleston Southern at Monmouth (1 PM)
This article originally appeared on