2016 College Football Times and TV Schedule: Week 11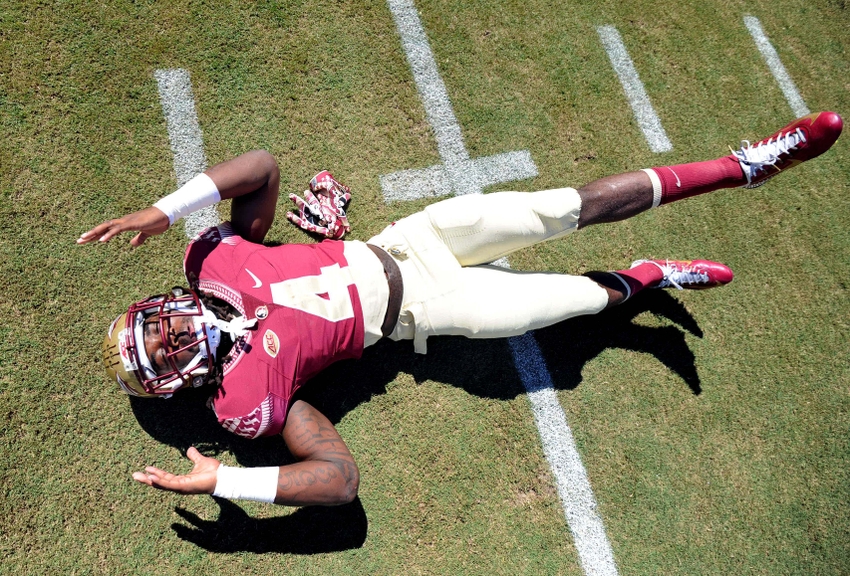 Here's a look at when and where college football fans can catch all the best action from Week 11 of the 2016 season from the ACC and Top 25.
Things are a little different this week for FSU football fans – as the 'Noles take the field on a Friday night at home for the first time in nearly six decades. The one positive that comes out of playing on a weeknight? There's all day Saturday to watch the rest of the college football world in action.
Across the ACC and around the country, games with conference title and College Football Playoff will be taking place and giving fans more football action than they may be able to handle – but we'll give it a shot.
Here's the list for the rest of Week 11's games for the 2016 campaign (as several conference and ranked teams already played earlier this week).
Friday, November 11th
Boston College at No. 18 Florida State (7:30 PM on ESPN2)
Saturday, November 12th
N.C. State at Syracuse (12:30 PM on ACC Network)
Miami at Virginia (2 PM on Regional Sports Networks)
Pittsburgh at No. 2 Clemson (3:30 PM on ABC)
Georgia Tech at No. 14 Virginia Tech (3:30 PM on ESPNU)
Wake Forest at No. 6 Louisville (7 PM on ESPN2)
Saturday, November 12th
Baylor at No. 11 Oklahoma (12 PM on ABC or ESPN2)
Mississippi State at Alabama (12 PM on ESPN)
No. 16 West Virginia at Texas (12 PM on FOX Sports 1)
No. 10 Penn State at Indiana (12 PM on ABC or ESPN2)
No. 9 Auburn at Georgia (3:30 PM on CBS)
Illinois at No. 7 Wisconsin (3:30 PM on ESPN2)
No. 5 Ohio State at Maryland (3:30 PM at ESPN)
Texas Tech at No. 13 Oklahoma State (3:30 PM on FOX Sports 1)
No. 22 Boise State at Hawai'i (7 PM on CBS Sports Network)
No. 24 LSU at No. 25 Arkansas (7PM on ESPN)
Minnesota at No. 19 Nebraska (7:30 PM on Big Ten Network)
Ole Miss at No. 8 Texas A&M (7:30 PM on SEC Network)
No. 20 USC at No. 4 Washington (7:30 PM on FOX)
No. 3 Michigan at Iowa (8 PM on ABC)
No. 12 Colorado at Arizona (10 PM on FOX Sports 1)
California at No. 23 Washington State (10:30 PM on ESPN)
Saturday, November 12th
South Carolina at Florida (12 PM on CBS)
Charleston Southern at Liberty (3:30 PM)
South Florida at Memphis (7 PM on ESPNU)
More from Chop Chat
This article originally appeared on