2016 Auburn Football: Great, Good or Mediocre?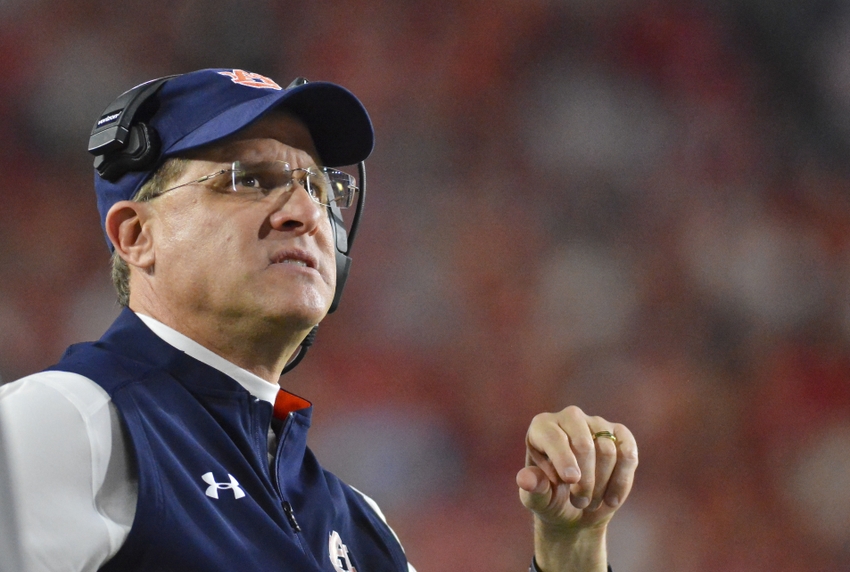 With eight games in the books, and Auburn football at 6-2 overall and 4-1 in the Southeastern Conference, taking stock of where the Tigers are and where they could finish up, it's clear that — in a few years — this season will be looked back on in one of three ways.
Right or wrong, the nature of the beast in sports calls for most to soon forget that the year — and the Gus Malzahn era — was once in tremendous peril. At 1-2 things were decidedly bleak.
When Malzahn turned over play-calling to Rhett Lashlee, he changed the season and the trajectory of his entire coaching career — for the better.
But the sporting world is fickle, and that's considered to be closing in on ancient history. After all, Auburn is No. 9 in the initial College Football Playoff rankings.
The past, bad as it was, is forgotten. The present is great. And what matters now — the only thing that matters — is the future.
As a true believer that No. 4 Texas A&M, currently enjoying a tiebreaker advantage over Auburn, will lose another SEC game — either at Mississippi State (probably not), versus Ole Miss (possible), or against No. 13 LSU (quite possible) — the Tigers hold their fate in their own hands.
Will the 2016 regular season be looked back on as mediocre?
Will Auburn slam Vanderbilt and Alabama A&M but lose on the road to bitter rivals Georgia and Alabama? Even after miraculously righting the ship, a pair of losses to the Bulldogs and Crimson Tide — again — would drain a lot of joy from The Plains.
Will 2016 be good?
Will Auburn add a victory over Georgia, finish 9-3 and — even more impressively — 6-2 in conference-play after losing 10 of their previous 12?
Or will 2016 be great?
Will Auburn win out, defeat current-No. 1 Alabama in the regular season finale, and land a spot in the SEC Championship Game against whatever cupcake the East serves up?
Time will tell, of course. It always does.
But after watching Auburn obliterate Arkansas and out-duel gunslinger Chad Kelly and Ole Miss, it would take a fool to consider anything out of their reach.
I know some are reading this and thinking that I'm falling into the same mindset that they're afraid their Tigers are — some have tabbed the Vanderbilt game just two days from now to be a trap game, after all.
But I haven't.
Not now. Not for this team.
Auburn by 40.
This article originally appeared on