Auburn makes sure fallen Tiger not forgotten at SEC Media Days
It was a busy day for the Auburn Tigers contigent at Day 1 of SEC Media Days in Hoover, Alabama.
Head coach Gus Malzahn had to address his quarterback's situation, saying Nick Marshall will "suffer the consequences" after being cited on suspicion of marijuana possession last week.
Malzahn then had to discuss (well, sort of) his decision to not bring Marshall to the SEC Media Days.
In addition to the Marshall news, there was the unfortunate confirmation from Malzahn that DE Carl Lawson will miss the majority of the season after having surgery to repair a torn ACL.
Those were the meat-and-potato items from Auburn's session, but one thing that shouldn't go unmentioned is what Auburn's representatives did for former Tiger Philip Lutzenkirchen.
Earlier this month, Lutzenkirchen died in a car accident. He had played for Malzahn on the 2010 national championship team, but more importantly, he's remembered as a compassionate person and good teammate.
So to make sure he wasn't forgotten, Malzahn and Auburn's players wore pins featuring his number — 43 — on their suits while they faced the cameras in Hoover.
Here's a look at the pin on C.J. Uzomah: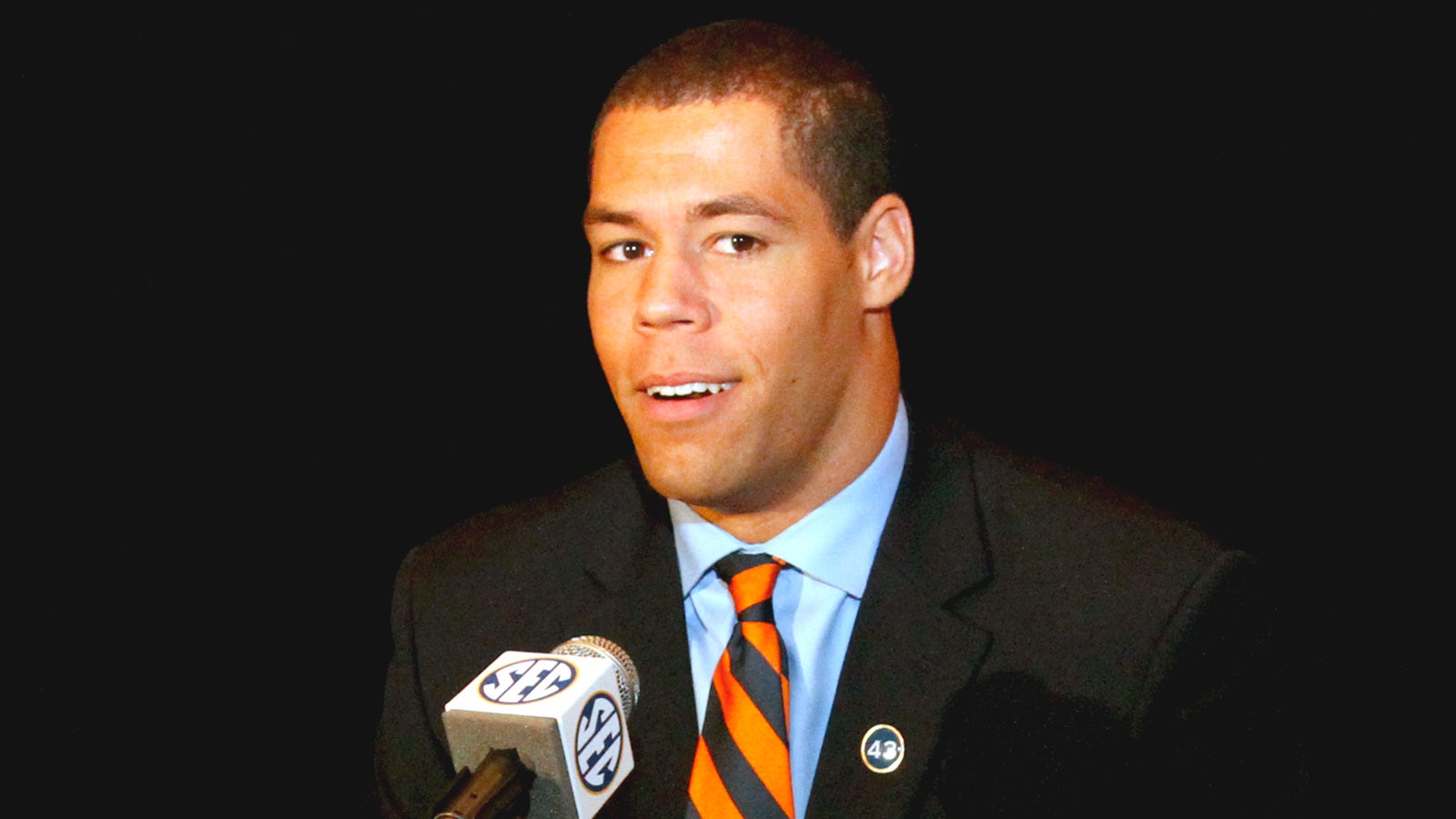 Malzahn said there are discussions in the works about a bigger way to honor Lutzenkirchen this season.
"There will be definitely something to honor Phillip," Malzahn said. "Phillip, that was an extremely tough thing. He was a great person. He was the very first player I ever recruited as an Auburn coach. Got a great family.
"He's very unique. His teammates loved him. He was a true Auburn man. … One of the better players to ever put on an Auburn uniform."
Well done, Tigers.