2007: One play vs Alabama turns the game around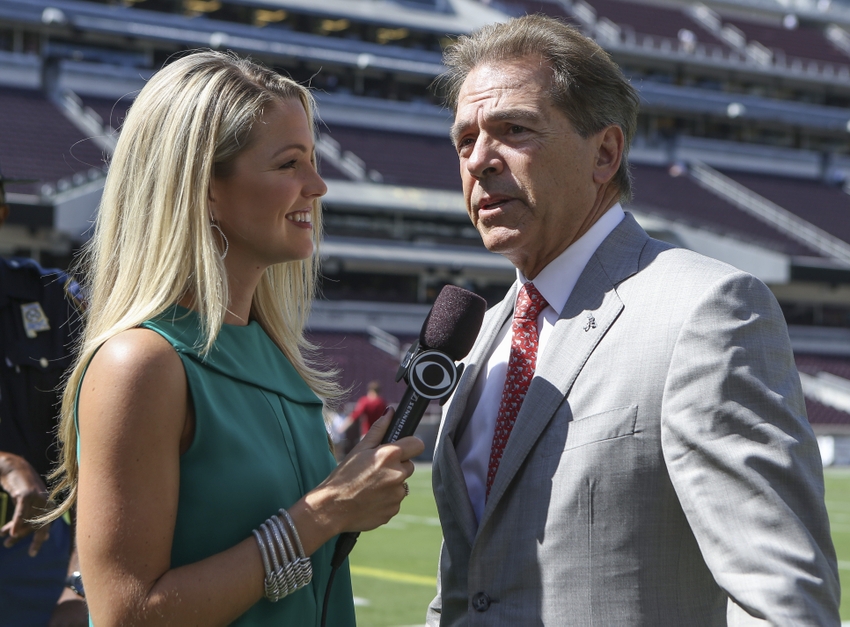 If there was ever a textbook example of a game-changing performance, it was this play against Alabama in 2007. 
Mississippi State has been playing Alabama in football for a long time and as the Crimson Tide's 79-18-3 lead in the all time series shows, its been a fairly one sided series in favor of Alabama. But that doesn't mean the Bulldogs haven't had their moments.
One such moment occurred in 2007.  Alabama, under first year Head Coach Nick Saban, entered the game with a 6-3 record, while the Bulldogs of Sylvester Croom were 5-4 and seeking to become bowl eligible for the first time in seven years.
In the first half, State's offense had a difficult time getting much in the way of offense, managing just a field goal. Meanwhile, the Bulldog defense was doing an admirable job keeping the game close, forcing Bama's offense to settle for three field goals in the half.
With time running out in the first half and leading 9-3 with the ball on State's 2 yard line, Bama faced a third and goal. A field goal and a 12-3 lead seemed like a sure thing, but a Bama touchdown would make it 16-3 and might well put the game completely out of reach for the struggling Bulldog offense.  What happened next is unlikely to ever be forgotten by any of the 56,188 fans in attendance at Davis Wade Stadium that day.
Quarterback John Parker Wilson attempted to run a play action bootleg pass but was under tremendous pressure by the Bulldogs' Titus Brown, a Tuscaloosa native. Wilson threw the ball up for grabs and it was picked off in the end zone by State's Anthony Johnson, who raced untouched down the sideline for an MSU touchdown. Rather than being down by 9 or 13 points at halftime, the Bulldogs instead led Alabama 10-9.
State expanded the lead in the third quarter with a 3 yard run by Anthony Dixon in the third quarter to go up 17-9, and the defense held the Tide to a field goal in the fourth quarter to complete the 17-12 upset victory.
The 2007 Bulldogs went on to finish the year 8-5, including wins over Ole Miss in the Egg Bowl and a victory over Central Florida in the Liberty Bowl.
More from Maroon and White Nation
This article originally appeared on