14 Charleston Southern Players Suspended vs. Florida State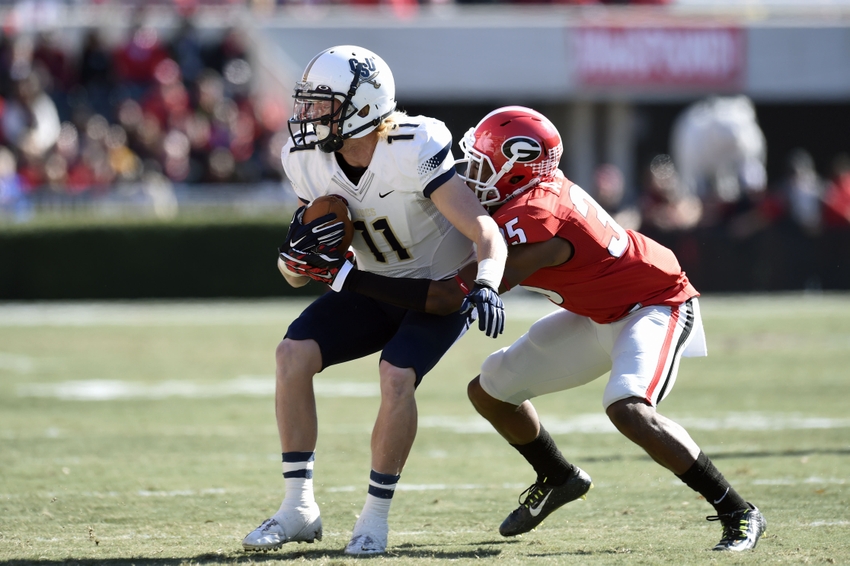 Draconian NCAA financial aid policies have depleted Charleston Southern of 14 players when they face Florida State on Saturday.
For many FCS players, the chance to take on a powerhouse school is often the highlight of their time with a lower-level program. The opportunity to cement one's name into legend against a blue-blood program is part of the allure of continuing on in football beyond the accolades that come more naturally to a Power Five university. But 14 Charleston Southern players lost their opportunity to play in one such game when the school self-reported financial aid violations to the NCAA.
The issue in question relates to the use of book stipends on other non-book supplies at the campus bookstore in North Charleston. At first it would seem that this is a cut-and-dry case of a school recognizing its failures and dealing with the fallout as quickly and easily as possible. But some of the suspended athletes have not been quiet about the punishment meted out, and it reveals something other than students merely taking impermissible benefits.
Colton Korn, a senior slot receiver who was among those suspended for the Florida State game, posted this on his Facebook account Thursday evening:
As many of you have heard or haven't… CSU Football has been dealing with a witch hunt the first 3 weeks… We have sat 16 players the first 2 weeks and now me and many other seniors and juniors who have helped lead this program and school to unprecedented highs on and off the field will be suspended against Florida State this Saturday. Taking away some senior's shots to impress NFL scouts and hurting our image as men who have done our best to change the entire image… See More

Posted by Colton Korn on Thursday, September 8, 2016
In question is what exactly student stipends should be spent on in campus bookstores. The school's own statement about the situation states, in part, "Under NCAA rules, student-athletes may purchase books and school supplies with financial aid provided to them to purchase books. Other items cannot be covered by that financial aid."
Given the NCAA's propensity for clarifying every possible thing a student athlete can and cannot do, why is the school not more explicit about what did and did not constitute school supplies among the students' purchases? Books certainly fall under the purview of necessary items. What about pencils, or binders, or notebooks, or even electronic calculators and clickers and tablets that have become increasingly ubiquitous parts of the college lecture-hall experience?
Further, whose responsibility is it to make sure that student athletes are in compliance with every rule? According to not just Korn but also senior running back Ben Robinson and junior offensive lineman Frank Cirone, the Charleston Southern football players were explicitly told by bookstore staff that the stipends had to either be used or lost — leaving the players in no position to be able to consult with compliance officers in the athletic department before electing to buy other school staples with the remaining funds after books were all purchased. Without any guidance on what is and is not allowed, students were forced to draw upon the only available advice in the moment.
In the NCAA, the onus is put entirely on the student athlete to remain compliant. Power Five schools, and even most of the mid-major FBS programs, can afford the support staff to facilitate compliance with an arcane set of rules. At the FCS level, reduced funding means that at schools like Charleston Southern the pressure is placed more fully on undergraduate students to navigate not only academic eligibility but a litany of fine print just to remain eligible.
Now the school's failure to educate its students means that a roster already depleted by injuries to its top two quarterbacks, a key running back, and a kick returner now must also accommodate more than a dozen suspensions to junior and senior contributors. In the end, while the NCAA lobbies hard to make people believe the sports they administer are nothing more than an extracurricular activity, students who want nothing more than to compete and to gain an education are left at home unable to play.
More from Saturday Blitz
This article originally appeared on