10 Louisville football players that will have the greatest NFL careers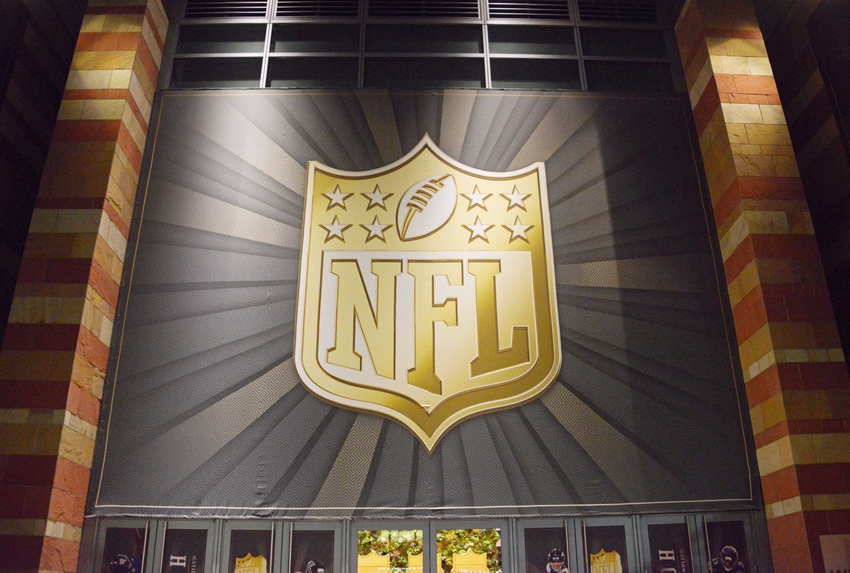 We rank the current Louisville football players who will have the best careers in the National Football League.
One of the reasons that the Louisville football team is on a different level this season is because they have an enormous amount of NFL talent on their current roster. Louisville has been sending tons of athletes into the NFL over the past few years and that is a great testament of the player development at the University of Louisville.
SEE ALSO: What did Petrino say to James Quick after the loss to Clemson?
There are ten specific players, on the current roster, that I believe will go on to have solid careers in the National Football League. This isn't a list of who is the highest rated player or who will get drafted first. However, this is a list, of when it's all said and done, who will have the greatest careers in the NFL.
I'm sure you can rattle off a bunch of names off the top of your head, but this type of article is an important reminder of the players you need to enjoy while you can. These type of players can come through a program, succeed, and before you know it, they declare and are playing professional football.
The coaching staff did a great job of recruiting and developing these ten players, therefore they should continue to develop and grow as their careers move forward. Being coachable is a great trait and it seems as though these players have been just that.
Here are the ten Louisville football players that will go on to have great NFL careers.
10
Brandon
Radcliff
Running Back,

University of Louisville
Brandon Radcliff is one of the most underrated players in the entire country and that is not an exaggeration. Lamar Jackson has been getting all of the attention, and rightfully so, but the Cardinals' offense is as great as it is because of Brandon Radcliff.
He has come a long way since joining the Cardinals and is taking off in his last season as a Louisville Cardinal.
At 5-foot-10 and over 200 pounds, Radcliff has the size to be an NFL running back. Some of the NFL's best running backs lately have been guys who are under six-foot tall and Radcliff fits the mold of all of those guys.
He has great acceleration, solid hands, and loves contact. The perfect trio combination for a guy looking to make a career in professional football. He won't be a high draft pick, but I think he will be a solid reserve for many NFL teams over the course of his career.
9
Cole
Hikutini
Tight-End,

University of Louisville
There is probably no other Louisville football player that has helped his NFL stock over the last six games than senior, Cole Hikutini. Okay, Lamar Jackson has seen his NFL stock skyrocket, but Jackson is on a different level that we will see later in this article.
Hikutini has been one of the better tight-ends in the ACC throughout this season. He has great size at 6-foot-5 and an ability to catch the football in traffic. Both of those traits are going to give him many opportunities to produce in the NFL.
What is going to get him a job in the National Football League is his pass catching plus his blocking ability. If you watch the plays where Jackson is running for 30-plus yard gains, Hikutini is usually setting up a fantastic block along the outside.
He is a dangerous weapon that is going to make an offensive coordinator very, very happy in a few years.
8
James
Quick
Wide Reciever,

University of Louisville
James Quick is having one of the best seasons that Louisville fans have seen in a long time. He has been shredding defenses through the first five weeks of the season and doesn't look to be slowing down anytime soon.
He has killed teams with his speed, as Lamar Jackson has been finding him behind the secondary all season long. He has been able to run past the corners and split the safeties for touchdowns that we thought were only possible playing Madden on level rookie. Once again, Quick is having a special season.
It's hard to tell how his game will translate to the NFL because of how easy he has made his success look this season. There hasn't been one defensive back that has been able to run with him, whereas every corner in the NFL could pose a fast and physical threat to Quick each play.
However, NFL offensive coordinators love guys who have great speed and big play ability. There is a place in the NFL for James Quick and he will be a great second or third receiver for years to come.
7
Jaire
Alexander
Defensive Back,

University of Louisville
One of the biggest signs of whether a guy can make a great NFL player or not is how they play on the biggest stages. Alexander has proven that he is ready for the spotlight and looking to become of the best defensive backs/returners in the entire country.
Everyone wants to talk about Jabrill Peppers from Michigan about being the most versatile player in the country, however Alexander could give Peppers a run for his money this season.
In Louisville's two biggest games of the season, Alexander has played his greatest. He had a couple of interceptions against Clemson and the back-breaking punt return touchdown against Florida State. He is doing things that Arizona Cardinals defensive-back Patrick Peterson is currently doing in the NFL and when he was at LSU.
Alexander has all of the ability and play-making ability to become a solid NFL starter in a few seasons. It's going to be fun watching him continue to develop at Louisville.
6
Keith
Kelsey
Linebacker,

University of Louisville
Kelsey is exactly what you are looking for when recruiting or drafting an inside linebacker. He has been one of the most reliable linebackers that Louisville has had since Preston Brown. Kelsey should follow in Brown's footsteps of becoming one of the better inside linebackers in the National Football League.
He is a guy who can lead the whole team in tackles, make the big play, lead his teammates, and play until the whistle. He is always going to give the coaches and fans his best effort, which is what makes him special.
He is a very smart guy and that will going a long way in helping him understand the offensive schemes at the next level. I also think he is a guy who can handle the pressure of being the guy to communicate the defensive play-calls to his teammates.
While Kelsey is probably not a first round pick, he should be taken in the second or third round if this upcoming NFL Draft.
5
Josh
Harvey-Clemons
Safety,

University of Louisville
Harvey-Clemons chose to not go into the NFL last offseason and decided to come back for his senior season. I will probably guess that he is really glad that he did because he has improved greatly and his NFL draft stock has as well.
This is what Rob Rang from NFL Draft Scout had to say about Harvey-Clemons:
"Harvey-Clemons possesses a tapered, athletic frame with very long limbs. His long legs help him generate impressive speed, and he is surprisingly adept at changing directions for a player of his height, showing balance, light feet and loose hips. He uses his length well to keep would-be blockers at arms' length, shucking them quickly on his way to the ball.

Harvey-Clemons closes quickly and is a reliable open-field tackler, lassoing ball-carriers by consistently wrapping his arms around their legs for the effective stop. He has shown a knack for punching the ball out, using his long arms and excellent hand-eye coordination to snake his hand around the unsuspecting ball-carrier to dislodge it. He's aware in zone coverage and shows good hands for the interception, including good timing on his leaps to fully take advantage of his height."
Louisville football is lucky to have a guy like Harvey-Clemons to be on the back-end of an already great defense this season.
4
DeVonte
Fields
Linebacker,

University of Louisville
The former Big-12 Defensive Player of the year has been playing lights out for the Louisville football team ever since he stepped onto the field a year ago. He definitely has the talent to be a first round draft pick, but his drop in production this season could hurt him a bit. However, because teams have been focusing on him, fellow linebacker James Hearns is having a career year.
Here is what Dan Brugler from NFL Draft Prospect had to say about Fields:
"Lining up in a three-point stance at both left and right defensive end, Fields has the edge speed and flexible body type to threaten the corner, creating holding penalties with his shoulder dip and sharp 90-degree turns. He uses his length and lean to keep blockers from his body while also flashing the secondary quickness once disengaged to find and pursue the ball carrier. Fields also looks natural on his feet when asked to drop in space, which will make him an appealing prospect to both 4-3 and 3-4 teams.

Fields still has room to get stronger and fill out his frame as his lack of point-of-attack strength will stand out on film, struggling to generate consistent movement or convert speed to power. He has the body flexibility to contort his way around bodies, but needs to keep his feet underneath him and stay off the ground. While his technique and ball awareness both have room for improvement, Fields can impress scouts as a senior by simply showing more energy and fire on every snap."
3
Jamari
Staples
Wide Reciever,

University of Louisville
Jamari Staples is an absolute beast and, in the right situation, he could be an NFL team's starting receiver on the outside. Not only is he a vertical threat with great hands, but he is also a solid route runner. Jackson has had a special connection with Quick and Hikutini, but that shouldn't convince anyone that Staples isn't just as good or even better.
Here is what Steve Jones from the Courier-Journal had to say about Staples:
"Staples overcame injuries early and late in the season to finish with 37 catches for a team-high 638 yards and three TDs. He was fourth in the ACC in receiving yards per game (63.8) and had a couple dominant performances, including a nine-catch, 194-yard day against Pittsburgh. If he gets an NFL combine invite, Staples has the potential to stand out.

His U of L-best 10-foot-11 broad jump this spring would have tied for the second-best mark of any receiver at this year's combine, and his 40.5-inch vertical jump would have equaled the third-best mark for his position. He also ran a 4.39-second 40 on the track."
I do think that Staples is going to have a very long NFL career if he is put in the right situation. Watch him prove that for the rest of this season.
2
Deangelo
Brown
Defensive tackle,

University of Louisville
NFL teams love strong and explosive interior defensive lineman of which Deangelo Brown fits the perfect form. I know you probably think I am going out on a limb here, but don't be surprised when Brown is still playing professional football for the next ten years.
If you won't take my word for it, check out what was written about Brown back before the season began.
Bruce Feldman from Fox Sports labeled Brown as one of college football's "freaks" at the beginning of this 2016 season.
"Arguably the strongest man in college football, the 6-1, 310-pound Brown is being counted on to become an even bigger force for the salty Cardinals defense. Last year, he had 40 tackles and 6.5 TFLs and made second-team All-ACC. Despite Brown's stout frame, he still measured in at only 18 percent body fat, which is very low for a defensive tackle. In the weight room, Brown bench presses 515 pounds, squats 600 and hang cleans 325. More impressively, this offseason he benched 315 pounds 21 times."
Brown is going to make a great defensive tackle in the National Football League.
1
Lamar
Jackson
Quarterback,

University of Louisville
Lamar Jackson is not only an NFL talent, but he might be THE talent in the NFL Draft after his Junior season as a Louisville Cardinal. He is having a phenomenal season and isn't slowing down for anyone. Even in a loss to Clemson, he impressed many national writers and media, stating that his Heisman campaign wasn't hurt by one road loss to the Tigers.
He still has a long way to go in terms of learning the complexities of an offense, but there is probably no one better to learn from than Bobby Petrino. Jackson will need to continue learning if he is going to be great at the next level.
Here is what Lance Zierlein said about Jackson in a recent article on NFL.com:
"The thing I took away from the (Clemson-Louisville) game is that Lamar Jackson has the look of a first (overall) pick, but I don't think (Deshaun) Watson has the same look." — NFC executive on Louisville QB Lamar Jackson and Clemson QB Deshaun Watson"
How does the first overall pick sound for a former Louisville football player? Whether he is the first pick or not, his quick release and play-making ability will set him apart from the competition in the NFL. Again, he just needs to keep being committed to learning and then he will be just fine.
This article originally appeared on