Seminoles land two QBs today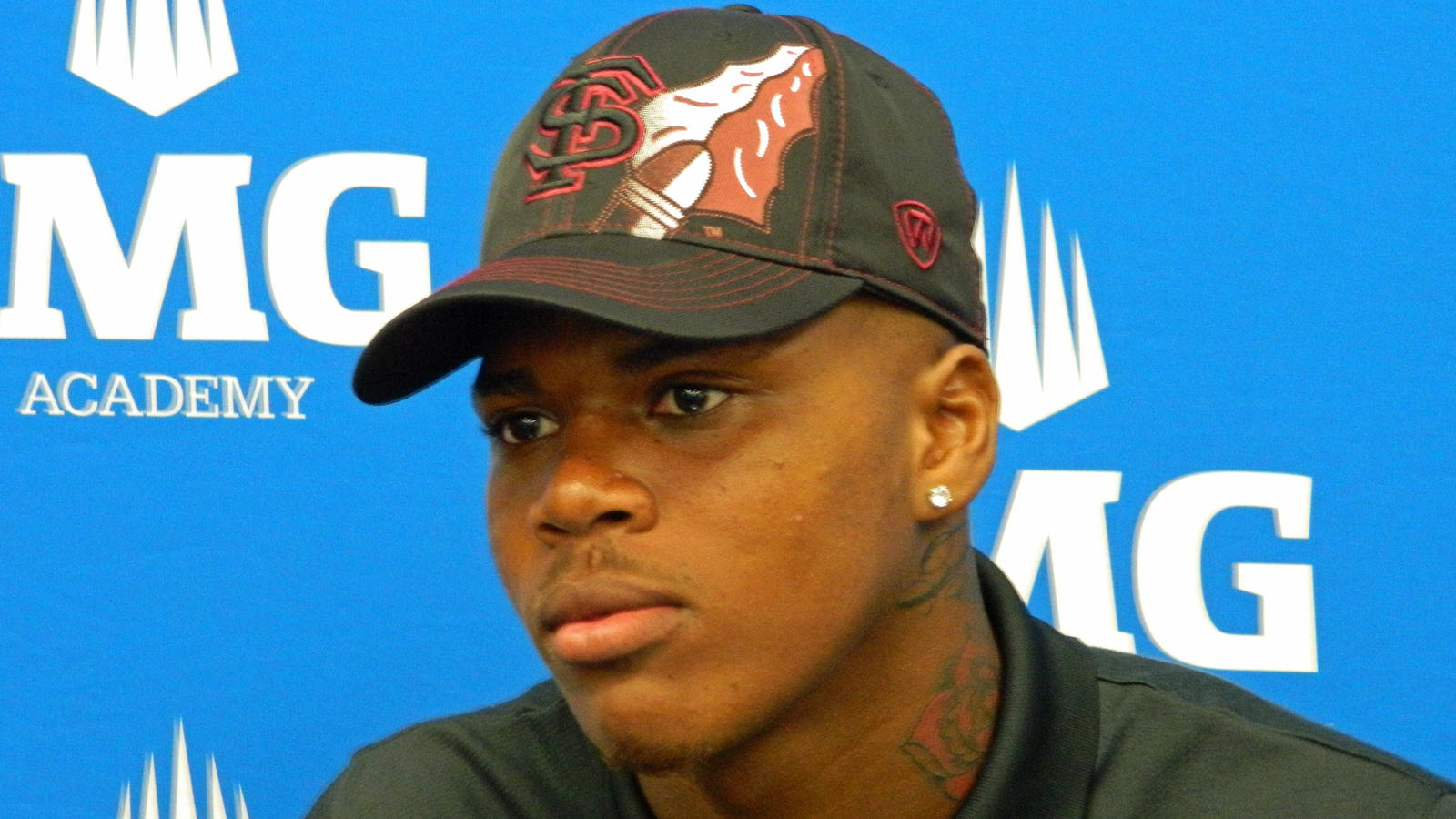 It's been an absolutely nutty recruiting month and what happened earlier today caps off a wacky July.
At 1:53 p.m. Baltimore (Md.) Gilman standout quarterback Kai Locksley verbally committed to Florida State. This preceded the start of the Deondre Francois press conference by seven minutes. Francois, from Bradenton (Fla.) IMG Academy, is the Sunshine State's top quarterback prospect in the class of 2015. He announced his intentions to play at FSU.
This means that Jimbo Fisher and his Seminoles landed two four-star quarterbacks within a span of less than thirty minutes. In all my years of covering recruiting I don't ever recall a pair of quarterbacks committing to the same school on the same day let alone within the same hour.
Certainly programs sign more than one quarterback in a class. Today, Florida State landed two during their recruiting happy hour. The funny thing is that Locksley and Francois are the second and third signal callers in this class. They will join three-star quarterback DeAndre Johnson (Jacksonville First Coast), who committed to Fisher and the 'Noles two summers ago.
Francois is the No. 15 ranked signal caller in this class while Locksley is No. 18. Then you have a very talented quarterback in Johnson, who currently sits at No. 26.
And who's to argue with Fisher? He has had great success when evaluating and developing college quarterbacks. Guys like Rohan Davey, JaMarcus Russell, Christian Ponder and now Jameis Winston have all thrived under Fisher.
Two more have joined the Seminole party, as what happened this afternoon caps off a crazy month of recruiting.