Ridley a hit at The Opening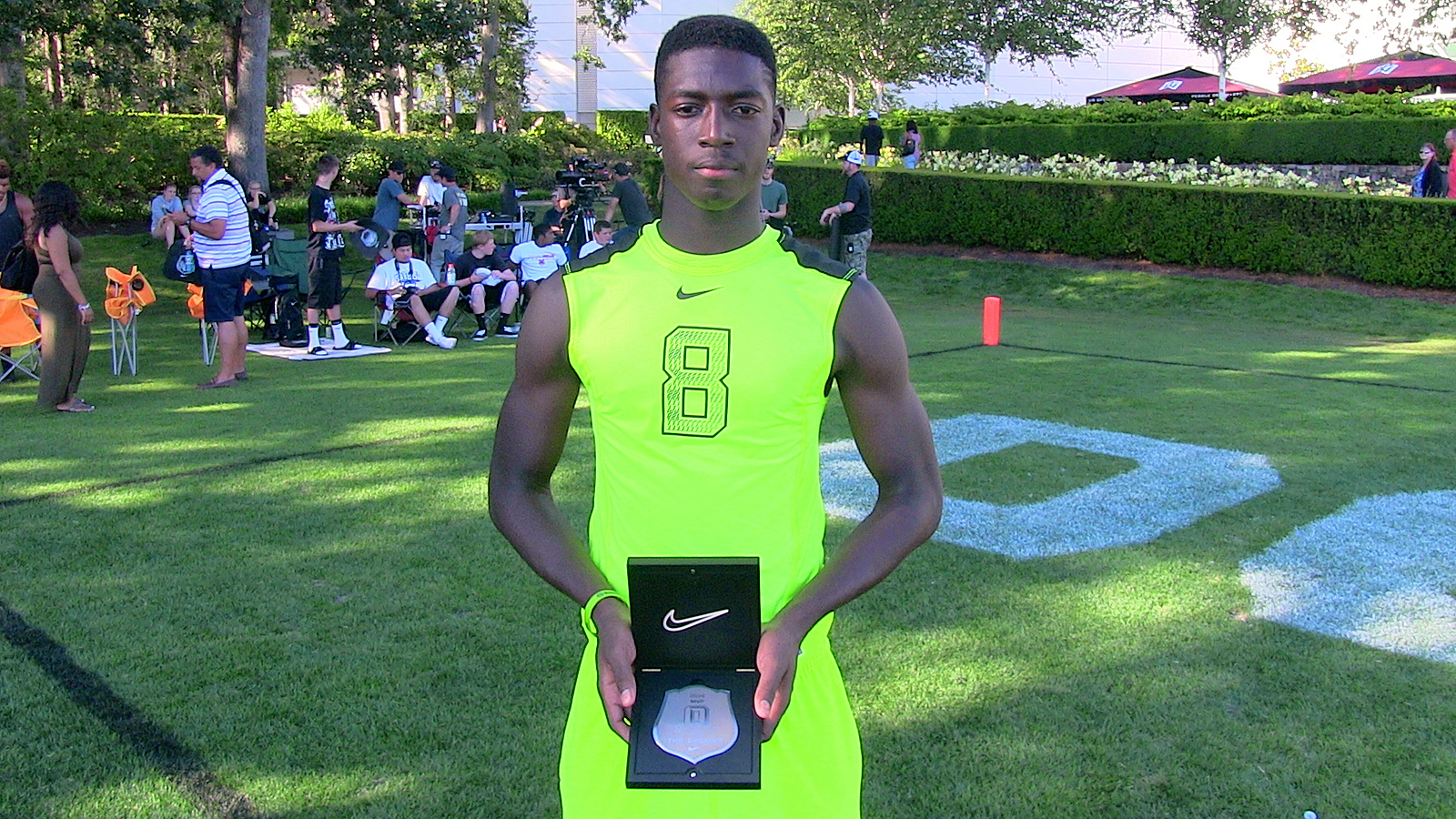 Last week in Beaverton, Oregon, The Opening took place. It's a three day football event of Nike Camp/Combine, 7v7 and offensive and defensive linemen in pads battling one on one. The Opening features 162 of the nation's finest prospects. The state of Florida led the way with 30 recruits. Here are the top ten from the Sunshine State…
1.) Calvin Ridley (Coconut Creek, Fla./Monarch)
I wasn't the least bit surprised by the play of this super wide receiver, as this is what Ridley has been doing on the 7v7 circuit all spring and summer. Simply, he has been unstoppable. So I was elated to see him absolutely tear it up on the biggest stage of the off-season at The Opening. Ridley won the MVP. This kid is Amari Cooper good, and like Cooper, he's headed to play his college football for the Crimson Tide.
It's funny because Ridley only ran a 4.5 [forty] on Tuesday yet there isn't a defensive back in attendance that could hang with him. None. Ridley can beat you deep or make you look silly in space on the shorter routes. He has fantastic hands and even better ball skills. If he had Preston Williams (Lovejoy, Ga.) size (6-4/200) he would be the nation's top recruit. Ridley is now a five-star and the nation's No. 2 ranked wide receiver.
2.) Derwin James (Haines City, Fla.)
In a way I almost feel bad for Mr. James. He's like the forgotten five-star because it seems as though he has been committed to Florida State for an eternity. James was sensational in Oregon at The Opening when they challenged him. Typically the opponent lost. I can't tell you how many times I heard Brian Stumpf [from Student Sports] over the PA say 'Derwin James with the pick six.'
You hear of cornerbacks that take away half the field. That's what James does from the safety spot. You simply don't find many quite like him. This is a safety that is built like a linebacker and who runs like a cornerback. He's the top rated recruit as his position for a reason and this past week was further evidence of just that. The kid is a plug and play guy from day one in Tallahassee. And just think, the good folks in attendance didn't get to see him in the run support game. Now that's a shame.
3.) Byron Cowart (Seffner, Fla./Armwood)
Just how good and how dominant was defensive end Byron Cowart at The Opening? I asked one of the Nike Camp coaches who got the best of Cowart during the three days of competition between the offensive and defensive linemen. His response was the final series of reps on day three between best on best – Cowart versus offensive tackle Martez Ivey (Apopka, Fla). On this three play sequence Ivey would be given the victory 2-1.
But it was Cowart that won the war. He was virtually unblockable from the start of this event last Tuesday. He has very good size (6-3.5/258) and gets off the ball so quickly. He has speed to be a serious edge threat but also has incredible power and strength. Cowart is beginning to learn and understand how to use his hands. Then, if that's not enough, he has two counter inside moves to go with this speed rush.
His high school coach, Sean Callahan, recently said to me that Byron "is starting to figure things out". It's been fun watching Cowart grow up, as I have been watching him since his freshman season. His progression has been amazing. What I love most about this kid is his 'want to get better'. Cowart is a serious film junkie and he's constantly in his coaches ears asking tips, critiques and comments on his play.
Cowart favors Oregon and Florida and won't announce his college choice until early January at the Under Armour All-America Game.
For the remaing of the top 10 please click here or go to Scout.