Ranking the best availables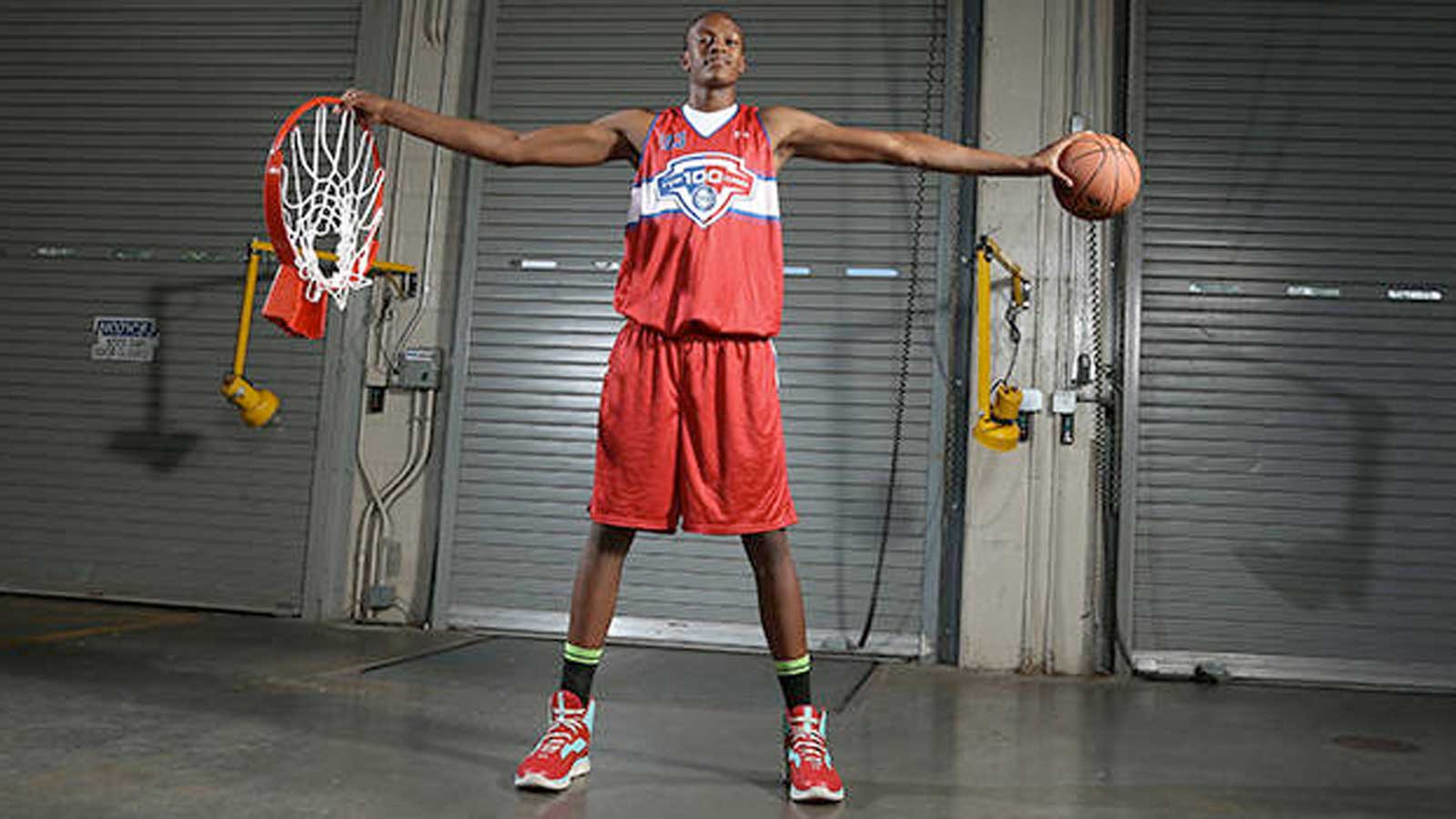 With the coaching carousel in full swing there seem to be new players becoming available every day.
It's been well established that players, for the most part, sign with a college coach, not necessarily a particular school. For example, Buzz Williams had five signees when he was the head coach at Marquette. With his departure to Virginia, only Sandy Cohen is planning to honor his Letter of Intent at Marquette.
With the recent coaching changes at California, Tennessee and Missouri there very well could be a couple of other players opening up their recruitments. California had one top 100 recruit in Ahmaad Rorie. Missouri had two on board — Namon Wright and Jakeenan Gant. None of those players have asked out of their LOI's, but their situations have changed drastically the past few days.
So with all that said, who are the five best available prospects and where do things stand with their recruitments?
1. Myles Turner — This is the obvious one. Turner, Scout.com's No. 2 player, hasn't been impacted by a coaching change; he just simply hasn't come up with his college choice. That will change on April 30th, when Turner plans to announce his commitment. He's currently considering nine schools — Arizona, Duke, Kansas, Kentucky, Ohio State, Oklahoma State, SMU, Texas and Texas A&M.
2. Elijah Stewart — Somehow Stewart, a 6-foot-5 wing out of Westchester (Calif.) High, managed to fly under the radar and signed with LMU. Credit assistant Tom Abatemarco for getting that done. But with LMU's coaching change, Stewart is now back on the market and is in high demand. He took an unofficial visit to USC last weekend and has schools like Texas, Virginia, Cincinnati, North Carolina, Oklahoma State, TCU, West Virginia and others showing interest.
3. Devonte Graham — Graham's situation at Appalachian State was well documented. At this point, he'™s received his release and is currently on the market. Wolfeboro (N.H.) Brewster Academy coach Jason Smith recently said Graham's final five include Kansas, North Carolina State, Virginia, Providence and Virginia Tech. He's already set up visits to Kansas (April 18-19), N.C. State (April 21-22) and Virginia (April 25-26).
4. Ahmed Hill — Originally a Marquette signee, Hill recently received his Letter of Intent. Now Hill is a hot name and one of the top available perimeter threats. Hill is a 6-foot-4 wing scorer that currently ranks No. 14 at the shooting guard position and No. 74 overall in the 2014 class. Hill began an official visit with Virginia Tech, the same staff that recruited him to Marquette, on Thursday.
5. Malek Harris — Landing at five on the available list is another former Marquette signee. Harris was the first of the Marquette group to ask out of his Letter of Intent. The Illinois Wolves standout will take an official visit to Kansas State this weekend. Harris will then visit Virginia Tech on Monday. Gonzaga is working to set up a visit, while Florida and Marquette are also involved. Harris is ranked No. 93 overall in the 2014 class.
Other Best Availables: Marial Shayok, Josh Cunningham, Pat McCaw, Terrell Carter, Devin Watson, Jabari McGhee, Andre Adams, Djuan Piper, Jackson Davis and Keondre Dew