Oxford, South Bend impress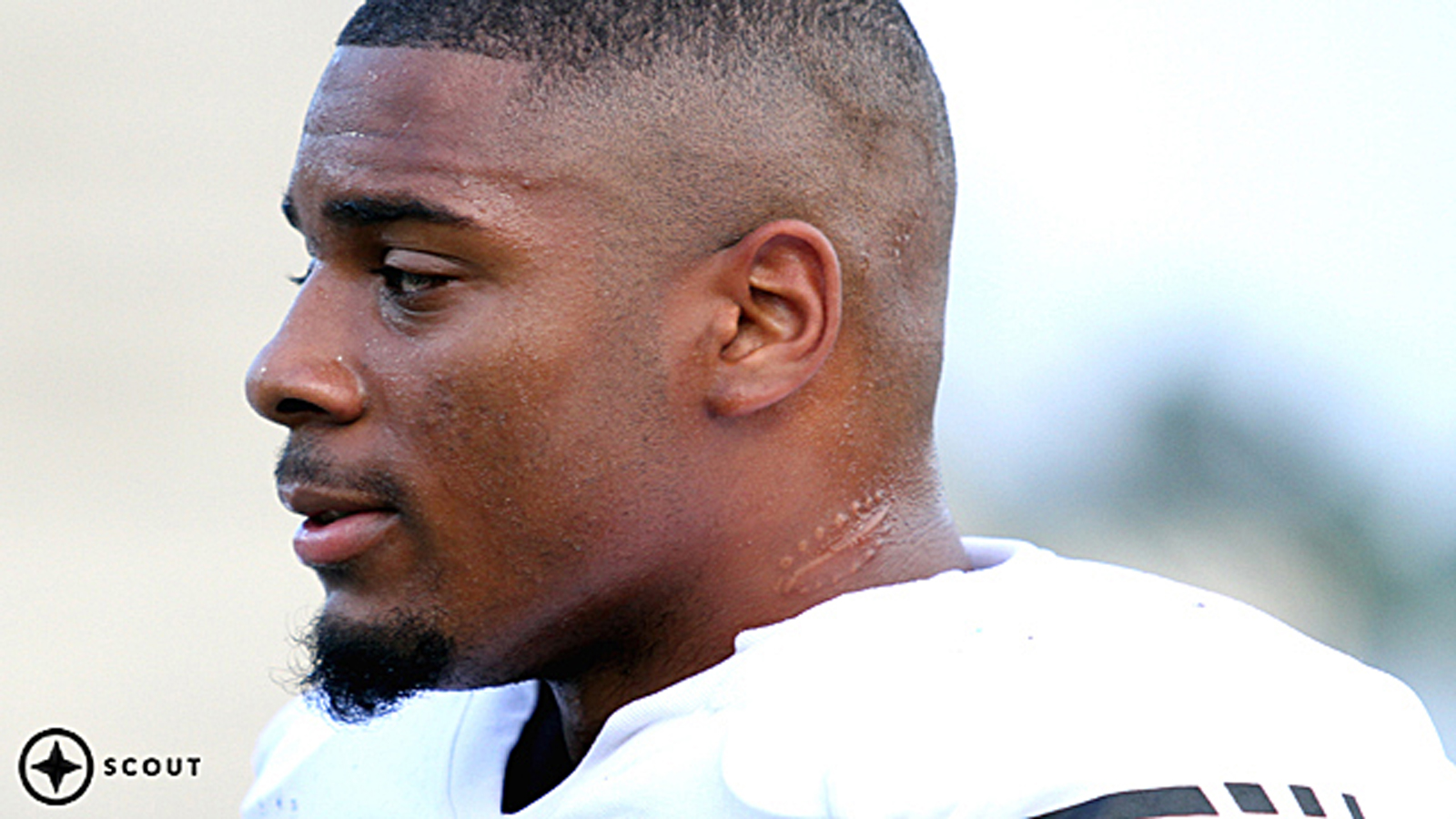 Hugh Freeze and Ole Miss caught the attention of the recruiting world two years ago when they landed a top 10 class. Freeze and the Rebels closed with the top rated prospect in defensive lineman Robert Nkemdiche as well as shocking the Sunshine State and pulling offensive tackle Laremy Tunsil.
Could Ole Miss pull another shocker and land five-star defensive end CeCe Jefferson? Jefferson, from Glen St. Mary (Fla.) Baker County, made an official visit to Oxford this past weekend. He came home blown away by his trip to Mississippi.
"What a first official visit for me to go on," Jefferson told Yancy Porter of the OleMissSpirit.com following the visit. "Wild, man. Just wild. I'm at a loss of words, to be honest. It was the craziest scene I've ever seen."
Jefferson is specifically talking about the Rebels upset win over the Crimson Tide. It was wild before, during and after the game.
"Ole Miss is just, man, they're for real," Jefferson said. "I know a lot of those players from when they played in high school. I knew what type of program it was turning into but I think yesterday showed the rest of the country what they're all about. You'll be hearing their name for a while now.
"Really, I've been interested in Ole Miss. I've studied their program for a while. I liked the movement they have created there. They really started getting my attention when they got Robert Nkemdiche, Larremy Tunsil and those guys. Laremy is from my hometown. I've known him for a while. He keeps it real with me. Laremy has been telling me how it was over there at Ole Miss. I wanted to go see it for myself. Man, did I ever pick a crazy official visit to go on."
Of course the main thing for the Scout's No. 2 ranked defensive end is how does he fit into the grand scheme of things?
"I wanted to know how I'd be used. Would I fit in? I watched their ends closely yesterday, and it fits my personality. They want to use me at rush end. They have two responsibilities like we do here in high school. One, don't lose containment. Two, get after the quarterback. That's my game, man. It's the perfect fit for me.
"It's great. The environment is great around there. I got a chance to get around the town and just see how everything is set up. It's alive but safe. I met a lot of the students around there that are just regular students. I fit in great with them. To be honest, I've never seen anything like it. They just love their football around that town. They're dedicated to Ole Miss. Really, for all their sports. They just love their school around there. Like I said, what a crazy first official visit for me to go on. I don't now how anyone can top this one."
Many feel Jefferson is the Gators to lose. But after what transpired in Oxford this past weekend and the way Freeze and the Rebels recruit you just never, ever know.Florida may still be the team to beat but Ole Miss certainly gave Jefferson a ton to think about.
Jefferson, 6-foot-3, 260-pounds, has another official visit set up and that's to Alabama (10-18).
Brewton trips to South Bend
Florida State commitment Calvin Brewton made an official visit to Notre Dame over the weekend. He came home to South Florida more than impressed with what he saw and felt in South Bend.
"It was something different, something I've never seen before," Brewton told Amy Campbell from Scout. "They're very strong on tradition. Another big difference was the weather. It was thirty-nine degrees and raining at the same time."
Brewton, a four-star safety from Miami Central, also got to see the big scoop of what the Fighting Irish is all about, both as a player and student.
"I was in a couple of academic meetings, walking around touring the facilities, getting to know some of the players, like Everett Golson, Cody Riggs, and a couple more guys," Brewton said. "I talked to (head) coach (Brian) Kelly. Coach Kelly, he was happy I came up. He was telling me it's going to be up to me to make this decision. He said everybody can't go to Notre Dame, so it would be up to me to make the decision if I wanted to go there."
Though he had a great trip it wasn't enough for Notre Dame to overtake FSU.
"Overall, I was amazed. It was better than I thought it would be," Brewton said. "I enjoyed my visit, but I'm still solid to Florida State."
Brewton will take his official visit to Florida State on October 18th, when the Seminoles welcome the Irish in Tallahassee.
For more recruiting news and notes from this past weekend go to Scout or click here.