LSU hits the Sunshine State again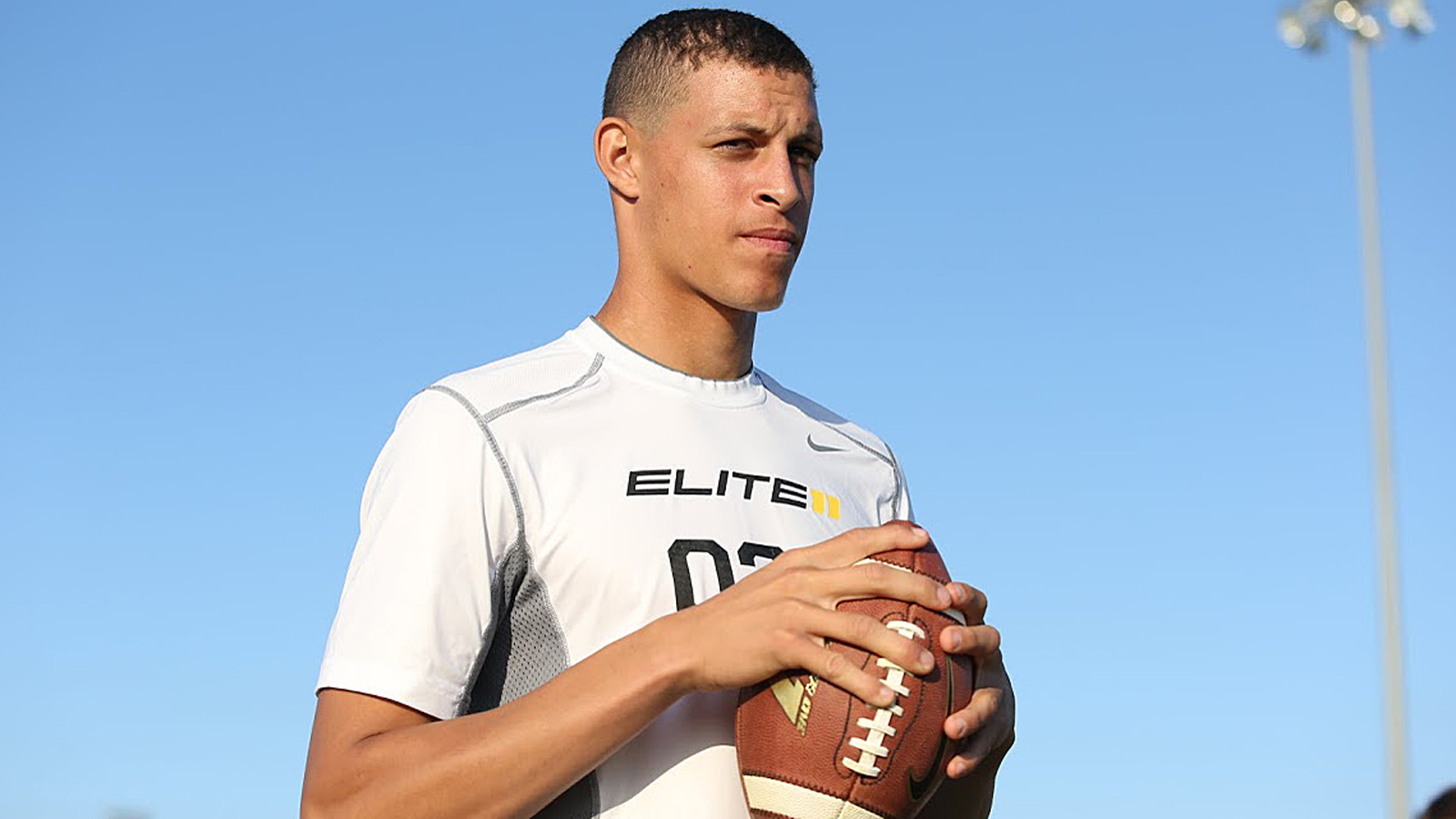 You don't see LSU go into the Sunshine State and recruit too much. But when they do, watch out.
Last week, Les Miles and the Tigers picked up another gargantuan commitment from the state of Florida, as 2016 quarterback prospect Feleipe Franksgave LSU his pledge.
"It (the LSU offensive system) is a lot like my offense, they go from the gun (shotgun formation) a lot and under center some and things like that. I like what they do offensively," Franks told Scout.com.
Franks is from Florida's panhandle town of Crawfordville and stars at Wakulla high school. It's not that bad of a drive to Baton Rouge and only seven hours away. His goal was to make his commitment before his junior season and he made the trip twice this spring to visit LSU.
"Well the first time I went there it was for their spring game," Franks said. "I got to meet [offensive coordinator] coach [Cam] Cameron and the whole coaching staff. Then on my second visit, they treated me like I was their own son. They were just real nice and down to earth."
This is a big signal caller at 6-foot-6, 205-pounds. He also has a big arm. Franks already throws a beautiful deep ball. He makes it look effortless. While he does have a long delivery, Franks also shows the unique ability to throw accurately at different arm angles when under duress. Certainly, that will need to be tightened up. Franks will continue to develop and grow into his large frame and gain confidence in the pocket and in the huddle.
Franks has all the tools to develop one day into an outstanding quarterback and still has two full seasons of high school football to play before he shows up on LSU's campus. Franks is a four-star recruit and the nation's No. 3 ranked quarterback in the 2016 class. He committed to LSU over offers from Georgia, Alabama, and Florida State.
This is the second consecutive season that the Tigers have attracted one of Florida's best prospects. In this current class of 2015, five-star cornerback prospect, Kevin Toliver (Jacksonville Trinity Christian Academy), has been committed to LSU since November of 2012. He is the nation's top player at his position. Last year the Tigers signed the nation's No. 2 defensive tackle recruit in Travonte Valentine (Hialeah, Fla./Champagnat Catholic). The year prior it was two south Florida standouts in Marquedius Bain (Ft. Lauderdale University School) and Rashard Robinson (Pompano Beach Ely).
Former LSU standouts Patrick Peterson, Dwayne Bowe and Rohan Davey were also from the Sunshine State. The Tigers don't land a handful from the state of Florida but when they do they typically are football studs.