Murray Another Who Transcends Size at QB Position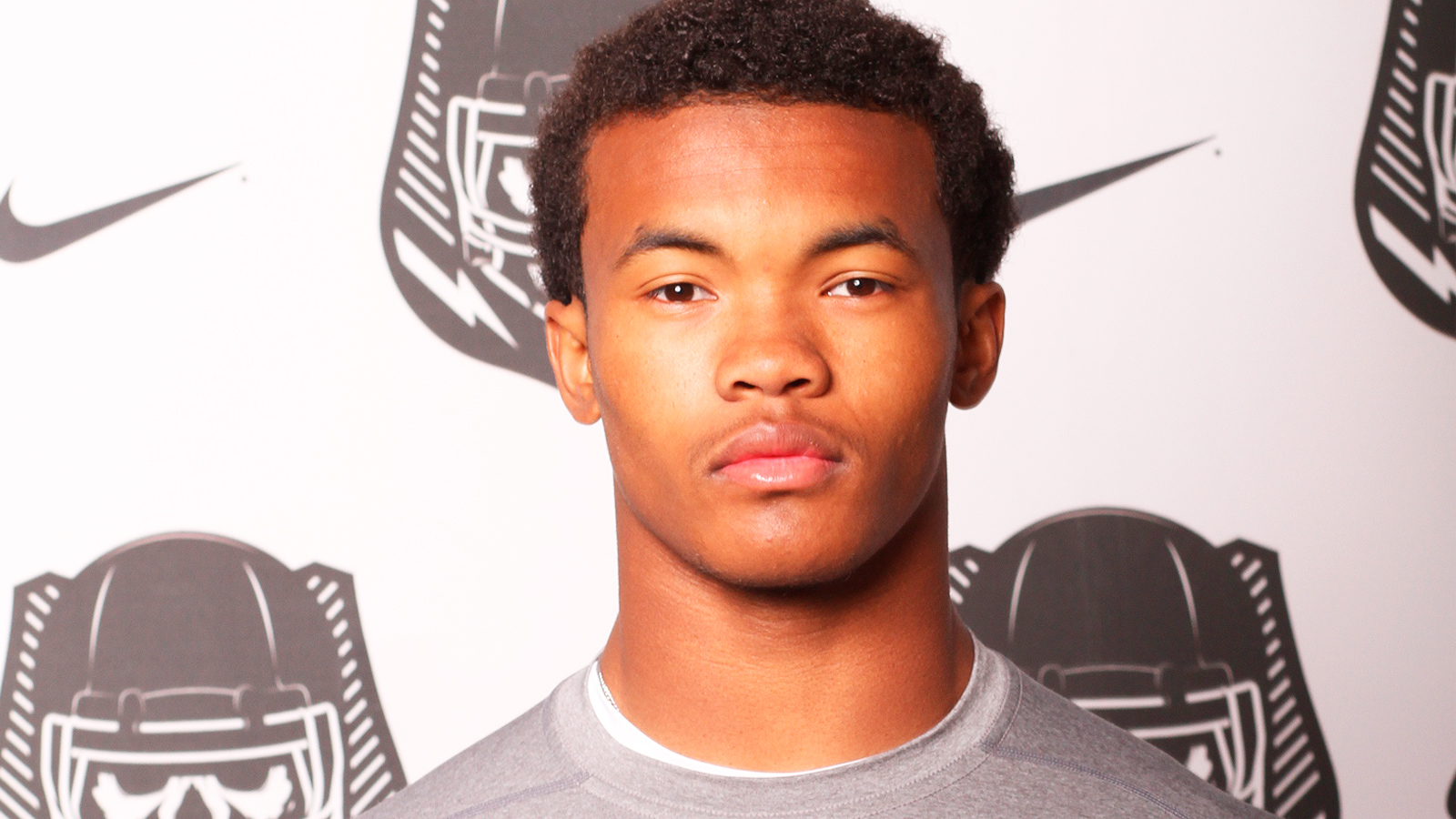 With Johnny Manziel winning a Heisman Trophy and projected as a first round pick and Russell Wilson winning a Super Bowl, has the mold been broken on quarterback size?
The answer is no. Colleges and NFL teams will always prefer the 6-foot-5 guys, but Manziel and Wilson have proved you don't have to be the prototype to succeed and they have given hope to vertically challenged signal callers across the country. Of course, to not have classic size and succeed, you need to have great talent and intangibles as those two have. And one who appears to also have it is Kyler Murray.
The Allen High (Allen, Tx.) star stands just 5-foot-11, 170 pounds, the type of frame that usually forces high school quarterbacks to move to cornerback or slot receiver in college, but those quarterbacks didn't step in as sophomores and lead their teams to a state title like Murray did. He passed for over 2,000 yards, rushed for over 1,000 and accounted for 42 total touchdowns that season. What did he do for an encore last season? He accounted for 5,000 yards of total offense and 65 total touchdowns. Any doubters were silenced.
"Typically, quarterbacks with his size are not rated as highly," Scout.com Midlands analyst Greg Powers says, "but that speaks to the type of talent he possesses. Led his team to a 5A state title in Texas as a sophomore, showing a high acumen to read the field and make plays with his arm or his legs. He is a very accurate passer and can place the ball exactly where he wants it to go. He is very savvy as to when he decides to pull the ball down and run. He's a true dual-threat at the position."
Scout's Director of Scouting Scott Kennedy says, "The scary thing about Murray, is he makes the game look easy. He's the quickest guy on the field. He has tremendous field vision, and a lightning quick release. Murray can flick his wrist from the pocket and put a ball on the money 30 yards down field."
He could follow Manziel's footsteps too, or rather, his father's. Kevin Murray, Kyler's dad, was a quarterback at Texas A&M before a brief stint in the pros and the Aggies are at the top of Kyler's list.
Should he sign with them, Aggie fans can look forward to some of the same excitement Manziel brought to the table. Because it has been proven recently, you don't have to be big, but you do have to be able to compensate with athleticism, improvisational ability, an accurate arm and a will to win.
Does that mean a Heisman and a Super Bowl are in Murray's future? As always in sports and life, nothing is guaranteed and only time will tell, but the success of guys like Wilson and Manziel have set a precedent.