Five Hot Teams in Recruiting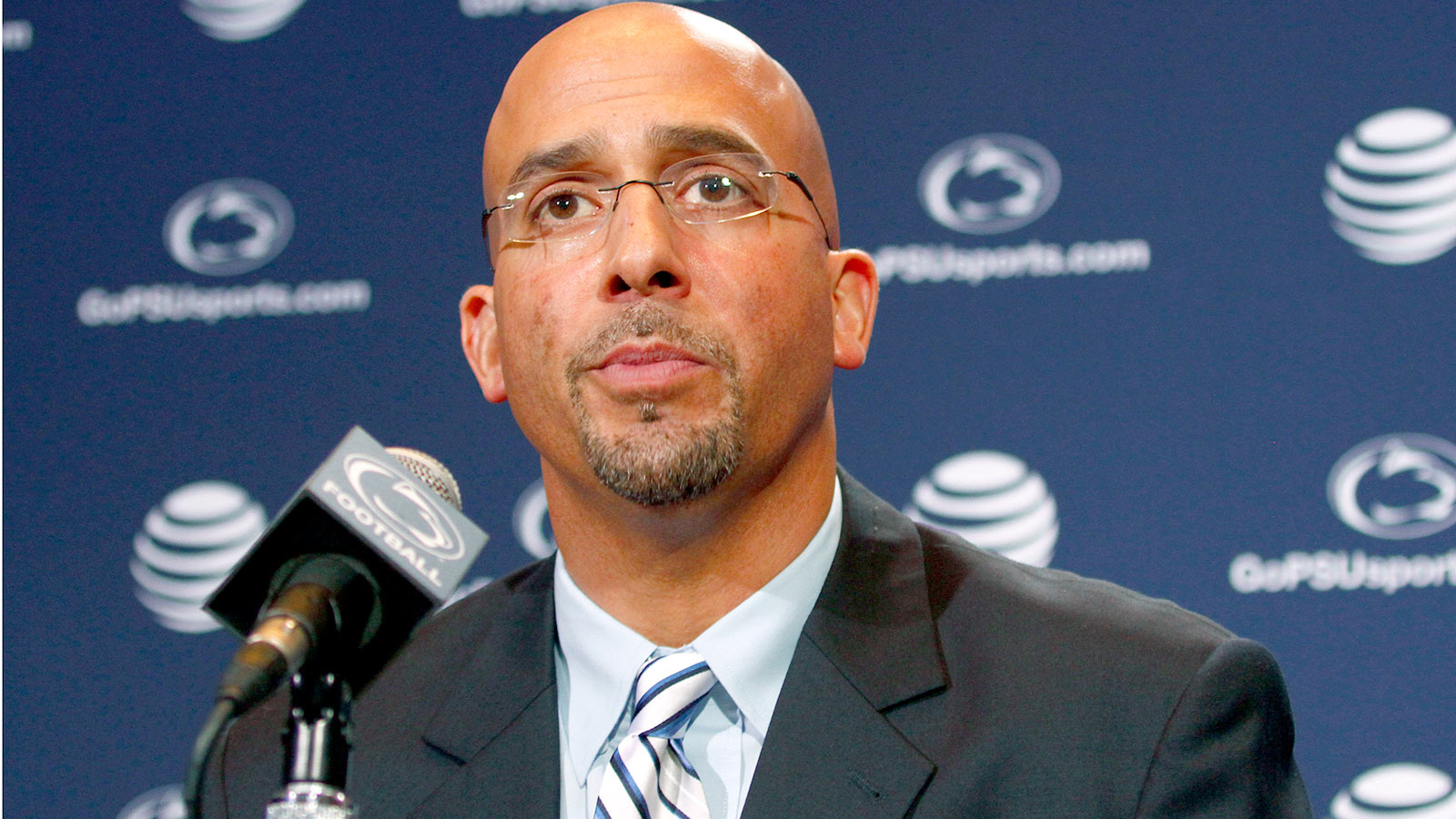 They say recruiting is a marathon and not a sprint and that is true. Spring evaluation is just beginning and then summer camp season starts, so undoubtedly, there will be many new offers handed out, lists being cut and commitments being made. The teams who did well last Spring were not necessarily the ones who finished at the top of the final recruiting rankings.
That said, recruiting moves earlier and earlier each year and these few schools are off to a quick Spring start.
James Franklin recruited well at Vanderbilt, but he has taken that to a new level in Happy Valley. He has not yet coached a game for the Nittany Lions, but his recruiting efforts have been outstanding. The Nittany Lions currently have the nation's top ranked class on Scout with 12 commitments, eight of which are in the Scout 300. Franklin stated that he wanted to start his efforts at home and he has done that with five in-state commitments, but PSU as also beaten out conference rivals for out of state prospects like linebacker Josh Barajas, offensive lineman Steven Gonzalez and wide receiver Juwan Johnson. | Commitment List
In the last week, Northwestern has gotten seven commitments, pushing them into Scout's national top 20 (number 19). Among the commitments were a pair of four-star twins from Ohio, running back Andrew Dowell and wide receiver-defensive back David Dowell. Both had offer lists that stretched well into the double-digits. Pat Fitzgerald and his staff also beat out several West Coast programs and Miami (Fla.) for California native Trent Goens, a 6-foot-4, 240-pound defensive end. | Commitment List
In just over a week, the Tigers picked up five commitments. Three of them came from in-state and they also landed one of the big fish in the class when top ten offensive tackle Jake Fruhmoregen of Tampa Plant turned down Florida, Michigan and many others for the Tigers. They also beat the Gators as well as South Carolina, Georgia Tech and others for athletic quarterback Kelly Bryant. Those recent commits add to a class that has been building since last sumer and includes five-star offensive tackle Mitch Hyatt. Currently at 13 commits, the Tigers sit at number six in the current rankings. | Commitment List
Maybe it is the Twitter buzz generated by Bo Pelini and his cat, or maybe it is just old-fashioned recruiting, but either way, the Huskers have received four commitments this month. Most recently, they beat out a couple of fellow Big Ten teams for wide receiver Spencer Tears who they will pair with quarterback Kevin Dillman who had an extensive offer list and committed earlier in the month. Add the recent commits to a class that already included a pair of Scout 300 cornerbacks in Avery Anderson and Eric Lee and you have a current top ten national class. | Commitment List
The Longhorns added two running back commitments this month with in-state product Tristian Houston, who they beat LSU, UCLA and others for, and California native Kirk Johnson. They also added Johnson's younger brother Collin Johnson, a highly recruited 6-foot-4 sophomore wide receiver. The brothers are the sons of former Longhorn great Johnny Johnson. That gives Charlie Strong the nation's current number five class, a class that includes four Scout 300 prospects and a top five offensive tackle in Houston-native Toby Weathersby. | Commitment List