Xavier Basketball: Freshman forward Tyrique Jones fully eligible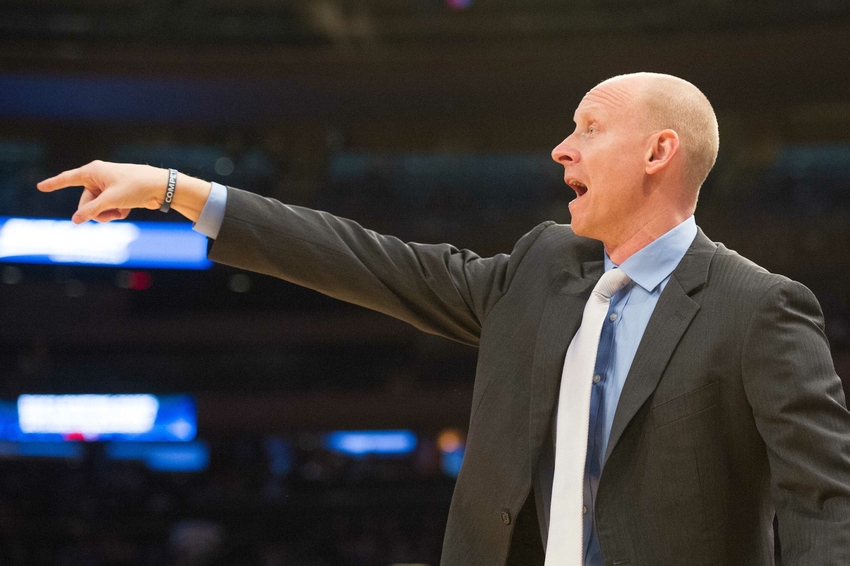 Xavier basketball has to replace both James Farr and Jalen Reynolds up front in 2016-17.
The Xavier Musketeers are likely to start the season as a top-10 team nationally and as the second best squad in the Big East.
In order to remain in that position for the entire 2016-17 campaign, the Musketeers must find a way to make up for the loss of both James Farr and Jalen Reynolds.
While he is not the lone solution to the problem, Xavier four-star freshman forward Tyrique Jones has been cleared by the NCAA and is officially fully eligible to play in 2016-17.
Jones, a 6'7″, 220 pound power forward who played his high school basketball at Vermont Academy, is ranked 94th in ESPN's top 100 for the class of 2016. He is the second best player in the state of Connecticut and joins Quentin Goodin as the lone players in Xavier's recruiting class.
The Bloomfield, CT native is a physically imposing prospect, as he uses his power, toughness and strength to score, rebound and defend in the paint. He can crash the glass on both ends of the floor and has the ability to finish through contact around the basket. Jones has great explosion and and uses his strong frame to advantage.
Jones is unlikely to start in year one, but he will receive quality minutes with the front court losing multiple key pieces. The Musketeers were one of the top rebounding teams in the Big East last year and possessed as strong of a one-two punch up front as any other team in the country.
With both players gone and former commit Eddie Ekiyor opting to take his talents to Canada, the Musketeers have to rely solely on Jones, Norfolk State transfer RaShid Gaston, junior Trevon Bluiett, sophomore Kaiser Gates and junior Sean O'Mara.
The Musketeers should be able to gobble up rebounds successfully with Jones, Gaston (who averaged nearly 15 and 10 in his final season with Norfolk State) and O'Mara playing the majority of the minutes at the four and/or five. Gates is a bit of a question mark though, and Bluiett is a scorer, not a dominant rebounder or defender.
Because Xavier is unlikely to find a powerful combo like Farr and Reynolds, Chris Mack could decide to hand Bluiett even more minutes at the four position to create mismatches and more spacing.
With Myles Davis suspended and questions remaining about how Xavier will compete on the interior, the clearance of Jones helps Musketeer fans breathe a sigh of relief for now.
This article originally appeared on