WVU Basketball: 'Eers Start Slow in Opener vs. Mount St. Mary's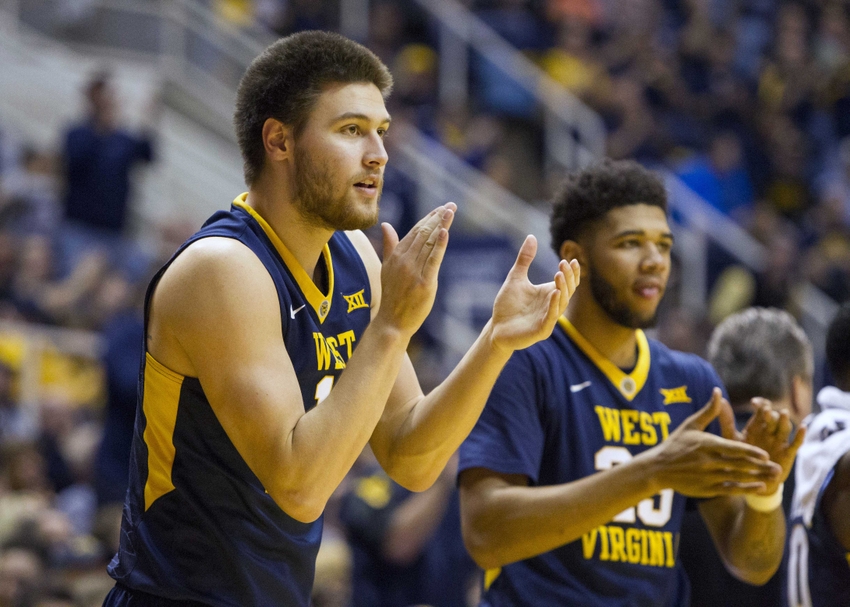 Bob Huggins and the #20 West Virginia Mountaineers opened up season play Friday night with an 87-59 win against Mount St. Mary's in Morgantown. The Coliseum wan't sold out, but it was still a rowdy crowd for the visiting Mount St. Mary Mountaineers to compete in.
Hometown hero Nate Adrian led the Mountaineers in scoring with 13 points, but did a lot of his work as the main source of pressure in Huggins' full court press. Jevon Carter and Tarik Phillip caused fits with their pressure as well, and combined for 16 points and 6 rebounds on the other end.
When the press did break down, big man Elijah Macon was a human eraser, notching three blocks and altering many other shots against the over-matched Mount St. Mary's unit. Freshman Sagaba Konate paced the team with 11 points off the bench, but also caused eruptions from the Mountaineer Maniacs when he made a show-stopping block at the rim late in the game.
A 28-point victory in the season-opener sounds like the perfect start to a year, but if you listened to a dejected coach Huggins postgame – you'd think they lost by that margin.
With the Mountaineer cheerleaders behind him singing and swaying to Country Roads, Huggins couldn't even give the court reporter an answer to "What must you guys do better moving forward?" The coach just blankly stared.
He couldn't be that upset, I mean his team carried a wire-to-wire victory. One thing he pointed out was the absence of junior guard Dax Miles, Jr. With his absence, and the team still adjusting to life after Devin Williams and Jaysean Paige, the 'Eers have plenty of time to build chemistry before reaching conference play.
The Mountaineers play host to Mississippi Valley St. on Monday at The Coliseum with a 7 p.m. tip-off.
This article originally appeared on