Wisconsin Basketball Receives Preseason Honors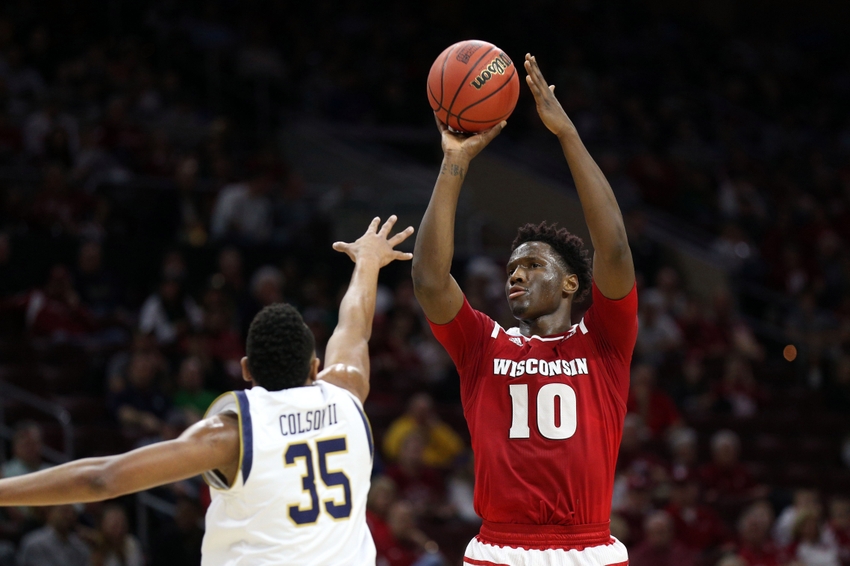 It was a big day for Wisconsin Men's Basketball as the annual Preseason Big Ten All Conference announcements were released by the Big Ten Media. In a unanimous decision, Wisconsin forward Nigel Hayes was selected as the preseason Big Ten Player of the Year, a prestigious honor that has only been earned by four other Badgers (Alando Tucker, Devin Harris, and Frank Kaminsky).
While Hayes appreciated the respect he was given by the media, he is much more concerned with the post season awards that the Badgers are looking to accumulate. The Badgers are picked in many of the preseason polls to win the Big Ten, and they will begin to work toward that in the next few weeks.
More from Badger of Honor
Hayes has been an All Big Ten player over the past seasons, and averaged 15.7 points per game last season. His assist numbers were also up last season as much of the defensive attention was turned to him. As a result, teammates like Bronson Koenig and Ethan Happ were able to put up big numbers, and in return the duo earned preseason All Big Ten Honors as well.
Happ had a dominate Freshman season, quickly becoming a star in the Badgers front court. Happ averaged 12.7 points per game, and a whooping 8 rebound a game on his way to becoming the Big Ten Freshman of the year.
Koenig comes into this season as the Badgers leader in the Badgers back court, looking to have a back bounce season after the hot finish he had last season. It was a slow start for Koenig, but he began to heat up towards the end of the season. He finished the season averaging 13.1 PPG and 2.4 assists per game, so he will look to up those numbers and lead Wisconsin Basketball this season.
The full list of Big Ten Preseason Honors can be found here.
This article originally appeared on