Wisconsin Basketball: Calming the Overreactions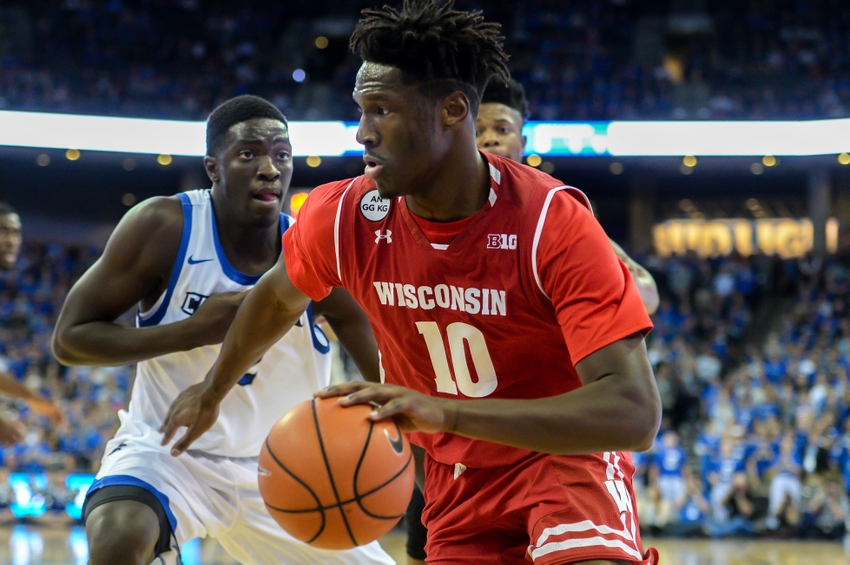 Badger Fans, Wisconsin Basketball Will be Fine
The Wisconsin Basketball team suffered their first loss last night, and it left many feeling underwhelmed. The overall performance just did not feel like Wisconsin basketball, which in turn made many wonder what this team will be like going forward. There were plenty of fair reactions, but plenty of overreactions as well. College basketball running in unison with college football makes all fans a bit antsy. Everyone is fearful for a loss in football, and it seems to me that many apply that same thinking to basketball in this part of the season without even realizing. A loss at this point does not hurt the Badgers in any way, especially to an up and coming team on the road. If Badger fans can endure the beginning of last season, then its safe to say they've developed some thick skin when it comes to painful losses.
This one, really wasn't one of them. It isn't like the Badgers gave it away, they simply were outplayed. That happens. The positive to realize is that its early, and sloppy basketball is going to happen. I know many didn't expect that when you return an entire team, plus additional young talent, but the unfortunate truth is that it does and it did. There are many things to work on when look at how the game played out, and that's ultimately why you play the game. To learn and prepare for March.
This game in no way hurts either teams cases in March. These are both tournament teams, and it won't look like a bad loss for Wisconsin. For both teams, a quality win was on the line, and Creighton certainly got that against what I believe is still a top five team. For them, a quality win early in the season is huge. For Wisconsin basketball, they'll still have ample opportunities for those wins and I believe they'll certainly get them. In the grand scheme, a tough loss will do more than a win against a tiny directional school.
I know it stings now, but Badger fans have nothing to worry about. There is obvious corrections to be made, but have faith in what Coach Gard did just a short season ago. He came in when the struggles were much higher than they were last night and turned the team into a Big Ten Contender and took them on a trip to the Sweet Sixteen. Trust the process that has worked for many many years and I believe you'll enjoy the results come March.
More from Badger of Honor
This article originally appeared on