Wisconsin Basketball: Badgers Suffer First Loss at Creighton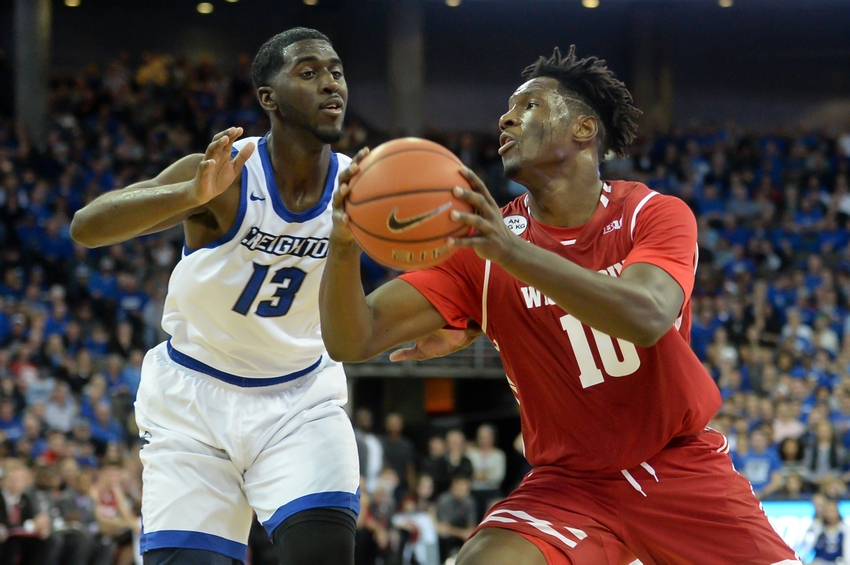 Badgers Struggle With Core Fundamentals; Suffer First Loss of Season
The three's were flying from beyond the arch, but unfortunately for the Badgers too few of them fell, as the Badgers fell to Creighton 79 to 67. The Badgers struggled on all sides of the basketball, and for being such an experienced unit, looked as though they hadn't built the team chemistry that we expected to see from Wisconsin.
Wisconsin settled for the three ball a multitude times, and it ultimately cost the Badgers in the end. Early in the game, Koenig and Hayes knocked down three's, but went cold towards the end of the first half. Wisconsin finished 11-39 from three point, a hefty amount that continued from the season opener.
Another glaring stat for the Badgers were the turnover and free throw numbers. Wisconsin Basketball is built on getting to the free throw line and forcing the opposition into mistakes with quality and fundamental defense. The opposite happened on Tuesday night, as the Badgers were only able to get to the line a total of five times, and turned the ball over a terrifying  sixteen times. The turnovers come as the biggest surprise, as you expect a experienced, well coached team to take care of the basketball a lot better than Wisconsin did throughout.
The big's were the leader in that department as they struggled with Creighton's game plan of double teaming in the post. When they were able to distribute the basketball, the three ball just didn't seem to fall. When they weren't, Creighton was able to take advantage and force the Badgers into turnovers which allowed them to convert in transition.
The match up to look for in the beginning of the game would be Creighton guard Maurice Watson Jr against Koenig and Showalter. Watson dominated the match up as he dropped a double double with 17 points and ten assists. The offense went through him and the Badgers simply had no answer for it. Koenig led the team with 21 points, but it didn't have the impact that Watson did.
It's safe to say that the Badgers have quite a bit to work on, but not all blame can be put on poor play by Wisconsin. Creighton played an excellent game, and looked like true Big East contenders led by their senior back court. If the Blue Jays play like that game in and game out, it will be hard to beat them, especially at home.
Wisconsin Basketball returns to action Thursday at home against Chicago State. The game can be seen on ESPN3 at 7:00 PM.
More from Badger of Honor
This article originally appeared on