Wisconsin Basketball: Badgers set to tip off season vs. Central Arkansas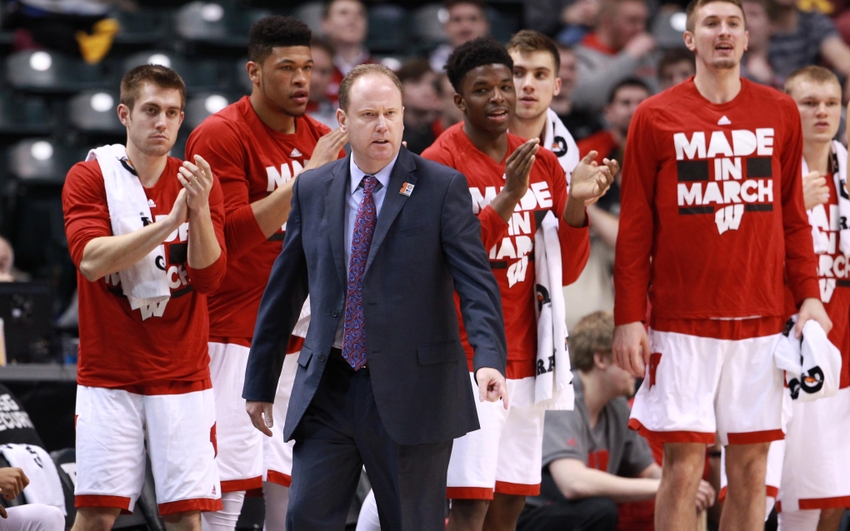 The college basketball season will officially tip off on Friday with numerous televised games and ranked teams, including two games featuring top 12 squads, two of which involve Big Ten teams Michigan State and Indiana playing Arizona and Kansas in the Armed Force Classic in Hawaii.
The Wisconsin Badgers will begin the 2016-17 season at home Friday night against the Central Arkansas Bears out of the Southland Conference. The game will be considered as part of the Maui Invitational inland portion. It will the first ever meeting between the two programs as Central Arkansas is fairly new to the Division 1 sector.
It will be the first game in his first season for head coach Greg Gard, whose tenth ranked Badgers are looking to build off last year's Sweet 16 appearance after returning all five starters. The team will also be looking to start the season on a better note after last season's surprising opening loss to Western Illinois, a team that finished last in their conference and just 10-17 overall on the year.
Wisconsin has won 36 of its last 42 non-conference regular season games and will be looking to start off the season right against a Bears team that is picked 11th out of 13 teams in their conference before hitting the road to Omaha to take on a dangerous Creighton Bluejays team on Tuesday.
After taking over the Badgers halfway through last season and enduring hardships and a below-standard record, Gard will not have to worry about rebuilding as the team returns its nine top scorers.
"It helps when you have a mature group," Gard said. "When you have four seniors leading the way … your best-coached teams are always your player-coached teams. This group has taken on a leadership and ownership of that locker room."
The Bears ended last season with a 7-21 record, but are much better off than they were two years ago, finishing the 2014-15 campaign with just two wins.
Central Arkansas returns a big time scorer in Jordan Howard who averaged just over 20 points per game last season.
The game will tip off at 7:00 pm at the Kohl Center in Madison. It will not be televised, but can be streamed online through BTN Plus or tuned in on the radio with Matt Lepay and company on 1310 AM or 101.5 FM.
More from Badger of Honor
This article originally appeared on