Wisconsin Basketball: Badgers Set for First Big Test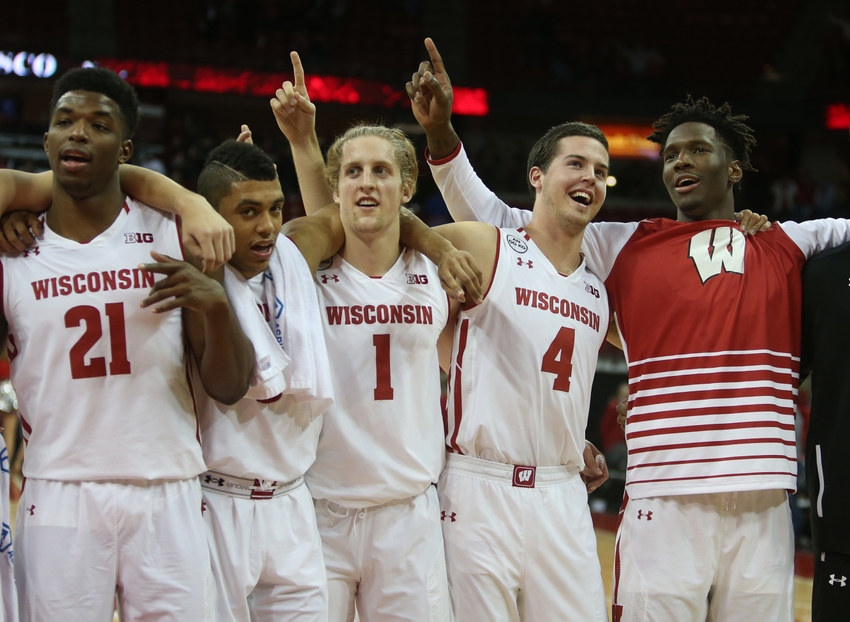 Badgers Set For First Road Test at Creighton
Wisconsin Basketball opened up its season with a 79 to 47 win over Central Arkansas. While the season opener was exciting as it marked the return of college hoops, it wasn't much of a contest in terms of exciting basketball. Central Arkansas is ranked in the lesser portion of college basketball, starting the season at 333 out of 358 teams overall. Safe to say the competition wasn't necessarily equal in the first contest of the season. The same can't be said for the second match up of the season as the Badgers travel to Creighton in the first top 25 contest of the season.
Creighton comes into the season ranked 22nd with high hopes of contending after a 20 win season last year. They Blue Jays return four of their five starters from last season, along with 11 other letter winners. Experience, along with quality coaching in Greg Mcdermott, leads many to believe the Blue Jays could take the next step in competing for a conference title this season.
More from Badger of Honor
For Wisconsin, the biggest area to look at is how the Badgers will respond to playing in their first hostile environment. Creighton is by no means a large school, but it has a reputation of being a tough place to play. When asked about the game Coach Gard said "It's a good test for us… its good experience to go on the road early, especially for our young guys."
Its hard to argue Coach Gard's point. Wisconsin's senior leaders are battle tested, but with guys like D'Mitrick Trice, Andy Van Vliet, and Brevin Pritzel getting minutes it will be interesting to see how inexperienced guys play in their first road test.
Creighton's Coach Greg Mcdermott called the game a "war of attrition", when asked about Tuesdays contest. "They're a quality, experience team, and a tough match up for our guys." Referring to Preseason Big Ten Player of the Year Nigel Hayes, and senior experience the Badgers have.
The game will certainly be that, as both teams have a unique brand of basketball. They're disciplined, and play fundamental basketball which will keep both teams in the game. Limiting runs and turnovers will be vital to both teams success. The game can be seen on FS1 at 7:30 Central time.
This article originally appeared on