Wisconsin Basketball: Badgers fend off Tennessee Volunteers in Maui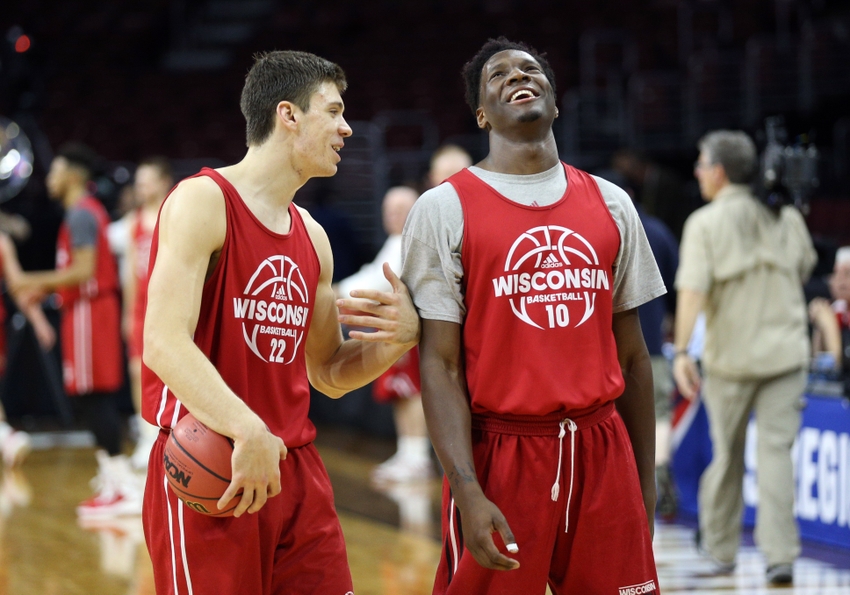 The Wisconsin Badgers defeated the Tennessee Volunteers 74-62 in the opening game of the Maui Invitational.
74
62
A fast start and strong finish helped propel the No. 16 Wisconsin Badgers to an opening round victory in the Maui Invitational over the Tennessee Volunteers.
The Badgers (3-1) scored the first 12 points of the game, leading by as many as 17 in the first half over the Volunteers (1-2). Down 26-9, Tennessee then turned up the pressure on defense, sparking a 10-0 run to get back in the game and ultimately cutting the Badgers' lead to single digits before halftime.
Trailing 40-32 at the break, Tennessee picked up right where they left off, scoring the first 10 points of the second half and taking their first lead of the game. For awhile the score went back and forth, until Nigel Hayes free throws and a three-pointer provided a quick five point advantage for the Badgers and from there, they never looked back.
Hayes picked up his eighth double double of his career, finishing with 17 points and 10 rebounds. Bronson Koenig led all scorers with 21, connecting on all of his two-point shots at a perfect 6-6. Ethan Happ added 16 for Wisconsin.
Shembari Phillips led the way for the young Volunteers, scoring 16 points and connecting on three of his four three-point attempts.
Perhaps the turning point for the Badgers was in the second half when head coach Greg Gard went to a 3-2 zone, a sight Badgers fans are not used to, in order to slow down the athletic Volunteers and force contested outside shots. Wisconsin outscored Tennessee 28-16 in the final ten minutes of the game.
Wisconsin will play the winner of the Oregon-Georgetown game in the Maui semifinals tomorrow at 7 pm central time. The Badgers lost to Georgetown last year as part of the 2k Classic in New York. Their last meeting against Oregon came back in the 2015 NCAA Tournament when the Badgers defeated the Ducks 72-65 to advance to the Sweet 16.
https://twitter.com/ESPNCBB/status/800784891092746240
More from Badger of Honor
This article originally appeared on