Wisconsin Basketball: Badger Open Season in Dominating Fashion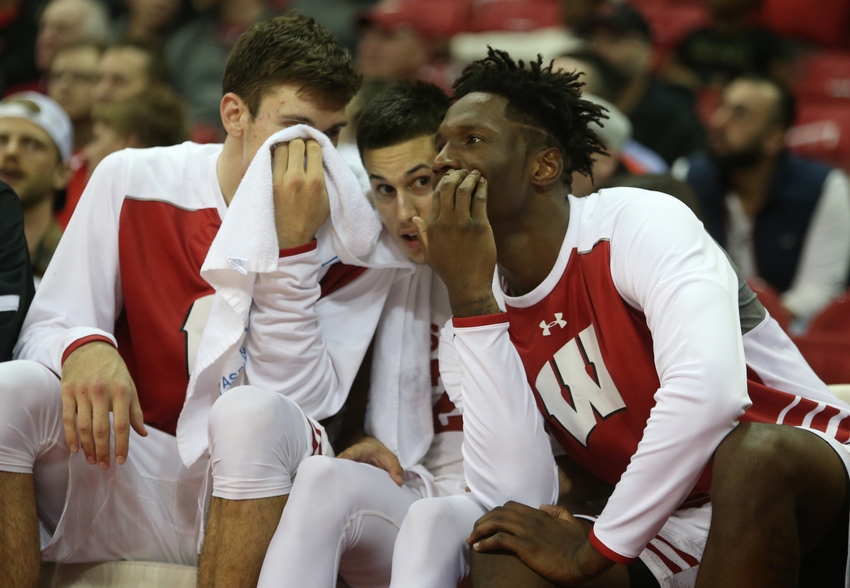 Badgers Start Hoops Season in Dominating Fashion
While much of the focus in November is spent on the Wisconsin Football team, the Wisconsin Basketball team tipped off their season last night at the Kohl Center. If you recall, the Badgers lost their season opener last season, a jaw dropping loss to Western Illinois which began a dreadful
start to the 2015 season. It appeared as the Badgers would miss out on the NCAA tourney, but quickly turned it around when Coach Gard took over. The Badgers went on an incredible run and built a lot of confidence going into 2016. With 2015 ending so successfully, the entire team comes back in 2016 along with some big additions. The Badgers wasted no time in introducing this new squad to the college basketball world, and proving their a team of experience that will be hard to take down game in and game out.
The Badgers opened up at home against Central Arkansas, and took care of business right away. The game started with a Zak Showalter three pointer, and they never looked back from that. The starting unit looked great, showing familiarity and experience with one another that is rare in the early part of the season for most college basketball teams. This group has played together for a long time, and it showed in last nights contest as they took down Central Arkansas 79 to 47.
The seniors dominated as many expected them too. Bronson Koenig led all scorers with 16 points, Nigel Hayes cashed in 14, while Showalter put in another ten. Sophomore Ethan Happ put up eight points and 9 rebounds, continuing off of his Big Ten Freshman of the Year campaign. The other starter Vitto Brown did not score, but played quality defense in the winning effort.
While the starting unit looked just as we expected, there were a few new faces that made their first impressions on the Grateful Red. Freshman D'Mitrik Trice made his Wisconsin debut putting in eight points in his first action. Redshirt Freshman gaurd Brevin Pritzil got his first minutes after a foot injury kept him out almost all season a year ago. Highly touted talent Andy Van Vliet made his Wisconsin debut as well, as the 7 foot Beligan born put in a bucket in his first career game. All three new faces will look to contribute quite a bit off the bench as we move forward in the season.
The Badgers first real test will occur on Tuesday, as they travel to Creighton for a Top 25 match up. The game can be seen on FS1.
More from Badger of Honor
This article originally appeared on