Washington Basketball: Top-50 2017 prospect re-commits to Huskies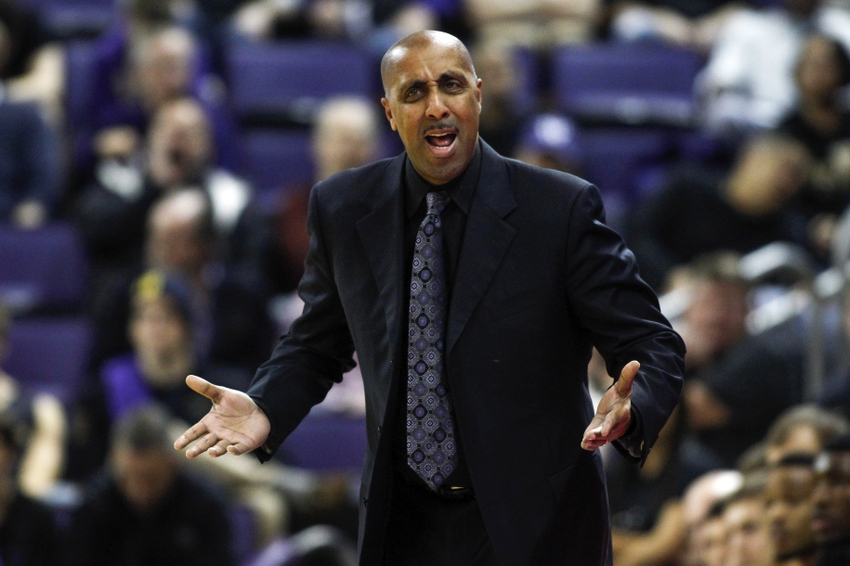 Daejon Davis has once again committed to his hometown program, Washington basketball.
Back in August 2015, Seattle, Washington native and four-star shooting guard Daejon Davis opted to commit to Lorenzo Romar and the Washington Huskies.
Davis de-committed from his hometown school in April though, reopening his recruitment to programs like Gonzaga, Oregon, Stanford and other top notch schools on the West Coast.
But as Romar and his staff have done consistently over the last few years, the Huskies continued to impress their target recruit with the direction of their program. They remained in the mix for Davis' services while he visited other schools, and ultimately turned out to be the two-guard's top option.
On Monday afternoon, Davis officially re-committed to Washington, citing his relationship and other connections to the Seattle area.
"There was a piece of me that was unsure," Davis said. "I didn't know if I wanted to stay home or what I really wanted to do as far as college goes. But I wanted to do something special for my city. Just over time, I got to see other schools and I saw what was happening with Washington. I would have really messed up if I wasn't a part of this."

"…It was the trust that I'm willing to put in with Coach Romar and his staff," Davis said. "I've known that group of guys the longest. The connection I have with everyone there around the school, from the academic adviser to the basketball staff to random people, the managers, the rebounders. Meeting those guys, knowing those guys, knowing that the support is going to be there."
Romar has five first round NBA Draft selections in the last five years, including two in last year's draft (Marquese Chriss and Dejounte Murray). The Huskies also have the potential number one pick in the 2017 NBA Draft on campus for the 2016-17 season in Markelle Fultz, and have another elite NBA prospect joining the team next year in five-star forward Michael Porter Jr.
In addition to Davis and Porter, Washington has three more recruits that are members of their class of 2017, four-star shooting guard Jaylen Nowell, four-star point guard Blake Harris and three-star power forward Mamoudou Diarra.
Davis and Nowell (who also is from Seattle) are actually good friends as they played organization basketball together since elementary school.
As far as what Davis will bring to the table in 2017, the 6'4″, 175 pound Garfield High School product is currently ranked 43rd in ESPN's top 100. He is the second best player in the state of Washington and the 11th best player at the two-position in the class of 2017.
Davis is not an elite athlete and needs to add some serious pounds to his frame, but he is an extraordinary player. He is more comfortable playing off the ball, however, he is a tremendous passer who is very unselfish and possesses solid vision.
He can also score from all three levels on the court and still maintains a level of aggressiveness that Romar will need at the Pac-12 level.
Washington continues to recruit at a high level. But as we mention at ad nauseam, in order for Romar to save his job in the coming years, he must turn the talent into W's.
More from Busting Brackets
This article originally appeared on