Vols at Maui Invitational Game 2: Tennessee vs Oregon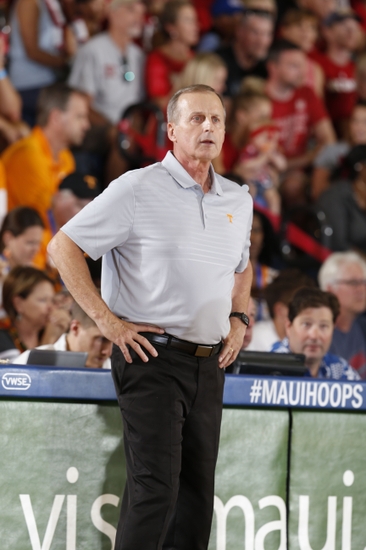 The Tennessee Volunteers will take on the No. 13 Oregon Ducks in the second game of the Maui Invitational tournament for both teams.
Despite fighting their guts out with a young team against the Wisconsin Badgers in the opening round of the Maui Invitational, the Vols came up short.
Now, Tennessee has to play its second straight ranked team in the Oregon Ducks, who were upset by the Georgetown Hoyas in their game.
Now, the two are set for a Tuesday afternoon game in the loser's bracket, a bracket which also includes the UCONN Huskies and the Chaminade Silverswords.
So the Vols are still on a side with some intriguing teams. Here is the basic information you need to know for Tuesday's game.
Tennessee Volunteers vs No. 12 Oregon Ducks
When: Tuesday, Nov. 22 at 1:30 p.m.
Where: Lahaina Civic Center
TV: ESPN2
Live Stream: WatchESPN
At 1-2 right now, the Vols are still trying to find themselves with eight newcomers in the rotation. Rick Barnes is also dealing with an injury to freshman Jordan Bone, who was supposed to be a feature guard in the rotation but is now day-to-day.
Simply put, there is a ton of development that the team needs to do.
There is some good news about the program, though. Solid scoring from Robert Hubbs III and development from Kyle Alexander on the inside are tidbits of great news for the Vols, and that keeps them alive in many situations.
Lamonte Turner and Shembari Phillips are showing themselves to be very valuable as well. So there is some talent.
The young guys just need to be able to come along. And other guys like Admiral Schofield and Detrick Mostella need to get back to the level they were at last year.
If these things happen, this team could be capable of beating anybody. We'll see if they can do that Tuesday against the Oregon Ducks.
More from All for Tennessee
This article originally appeared on