Why Villanova's loss to Wisconsin isn't as shocking as you think
When the NCAA tournament bracket was released, Villanova was the No. 1 overall seed. The defending champions were worthy, entering the tournament at 31-3 overall and fresh off a Big East tournament championship.
Those who paid close attention to the Wildcats felt they were more susceptible to an early exit than most No. 1 seeds. 'Nova was talented and experienced but also didn't "look" the part of a title contender with just one starter taller than 6-foot-7. For that reason alone, it felt like against the wrong team, on the wrong night in the Big Dance, they could be beaten.
On Saturday, we found out who that "wrong team" was. Eighth-seeded Wisconsin took care of business in a 68-65 victory in Buffalo. Those who want to call it a "shocking upset" shouldn't; Villanova was favored by just 5.5 in Vegas entering the game.
For starters the Badgers didn't have the look of an eight-seed. They have serious NCAA tournament experience (starters Nigel Hayes and Bronson Koenig both played in Final Fours in 2014 and '15) and were ranked in the Top 15 nationally a few weeks ago. Despite losing five of their final seven regular-season games they were still probably misseeded on the eight-line after finishing tied for second in the Big Ten.
Villanova's Achilles' heel all season has been size and how it handled itself in the paint. The Wildcats' only "big" who played off the bench was Eric Paschall, who stands 6-7 himself. The Wildcats never could find a replacement for the 6-11 Daniel Ochefu, who averaged a team-high 7.5 rebounds on last year's title team. They were also hurt when  Omari Spellman, a 6-8 recruit, was deemed ineligible in the preseason.
Compare that with North Carolina, which has three rotation players who stand 6-foot-9 or taller, with two wings who are both 6-8. That's a serious size disadvantage – especially when you face elite teams in the NCAA tournament – and one that hurt. The Wildcats' rebound margin was just plus-3.9, by far the worst of all No. 1 seeds.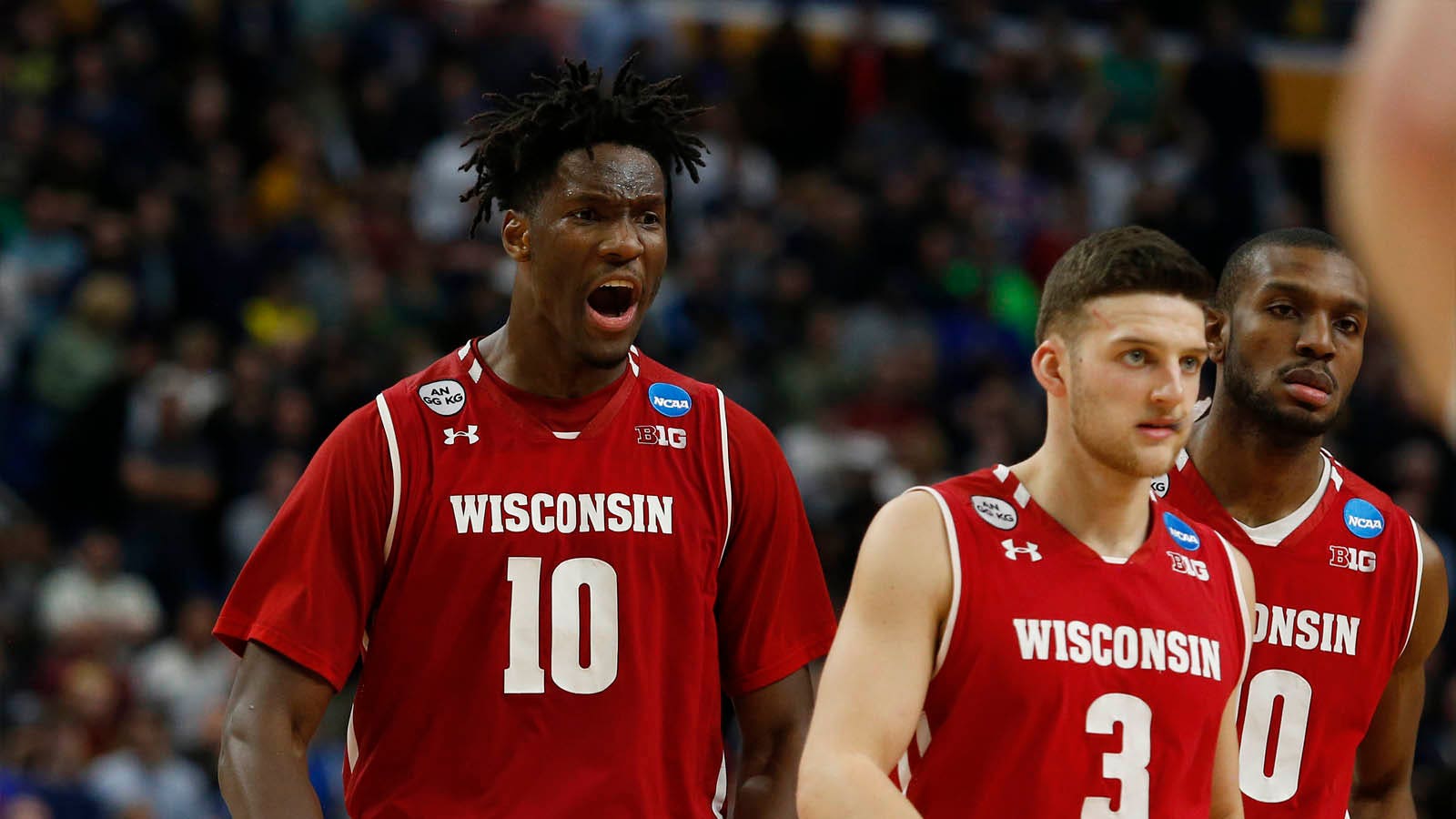 Therefore, while Villanova had the resume of a No. 1 seed it didn't physically resemble one, and it was only going to take the right team to expose that. The Badgers did just that, as they outrebounded the Wildcats by four, which included 12 offense rebounds. Wisconsin's two best low post players – Nigel Hayes and Ethan Happ – grabbed eight boards a piece. It was also Hayes who scored the crucial basket with 14 seconds to go.
And that Badgers game-plan – to pound the paint – is essentially what teams have been doing all season against the Wildcats. It's no coincidence that in their previous three losses, the Wildcats were outrebounded every time. Same with games where the Wildcats struggled, such as a Big East semifinal win over Seton Hall. Villanova may have won at the buzzer, but it was only after the Pirates beat it up on the boards with a plus-seven advantage.
So ultimately the most surprising thing about Villanova's surprise loss to Wisconsin was that it really wasn't surprising at all.