UNC Basketball: Tom Crean says Tar Heels are the best rebounding team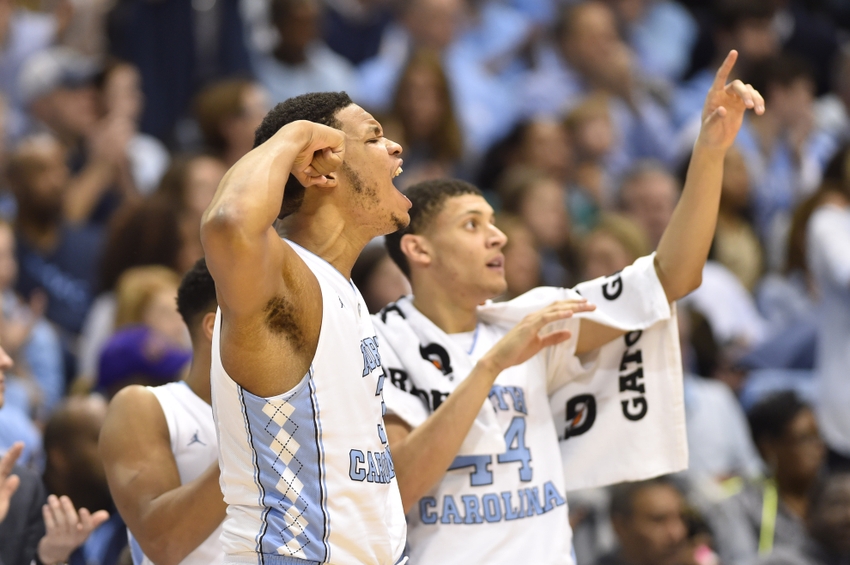 Indiana head coach Tom Crean gave a big compliment to the North Carolina Tar Heels frontcourt
The North Carolina Tar Heels are getting set to take on the Indiana Hoosiers in their first big test of the season.
UNC will head to Bloomington, Indiana for the ACC/Big Ten Challenge on Wednesday night, highlighting the showcase along with Michigan State taking on Duke.
For the Tar Heels, they enter the game at 7-0 and winners of the Maui Invitational. One of those three wins at the Maui Invitational came against Wisconsin, who was ranked No. 16 at the time.
But now the Tar Heels face another tough test and this time it's on the road.
UNC is looking to win their second-straight game against Indiana after they beat the Hoosiers in the 2016 Sweet 16.
In that game, UNC dominated from the start as they opened up a double-digit lead at halftime and eventually won 101-86.
While the Tar Heels will be without both Marcus Paige and Brice Johnson, their two leading scorers, this team might just be better.
Especially on the boards and Hoosier head coach Tom Crean recognizes that.
"I'd put their ability to rebound the ball with the best we've had come in here in my 9 years at Indiana," Crean said to reporters on Monday.
Crean might be right.
The Hoosiers have faced some really good Michigan State teams that rebounded well over the last few years, but this Tar Heels team is pretty damn good on the boards.
This season, UNC has out-rebounded opponents 328-207 through seven games. Only one opponent, Tulane, had more than 35 rebounds in a game against the Tar Heels.
While UNC's backcourt has a lot of talent, it's the frontcourt that's really the strength.
The Tar Heels are anchored by Kennedy Meeks, Isaiah Hicks, Tony Bradley Jr. and they have dominated early on. Bradley Jr. has been especially good as a freshman, leading the nation in offensive rebounding percentage.
The senior Meeks isn't far behind and ranks second in that category.
So Crean is certainly not making it up when he says the Tar Heels are probably the best rebounding team he's seen come into Bloomington.
Now let's hope this meeting doesn't end like the last time the Tar Heels were there back in 2012 when the Hoosiers won in a blowout.
More from Keeping It Heel
This article originally appeared on