UNC Basketball: Three takeaways so far this season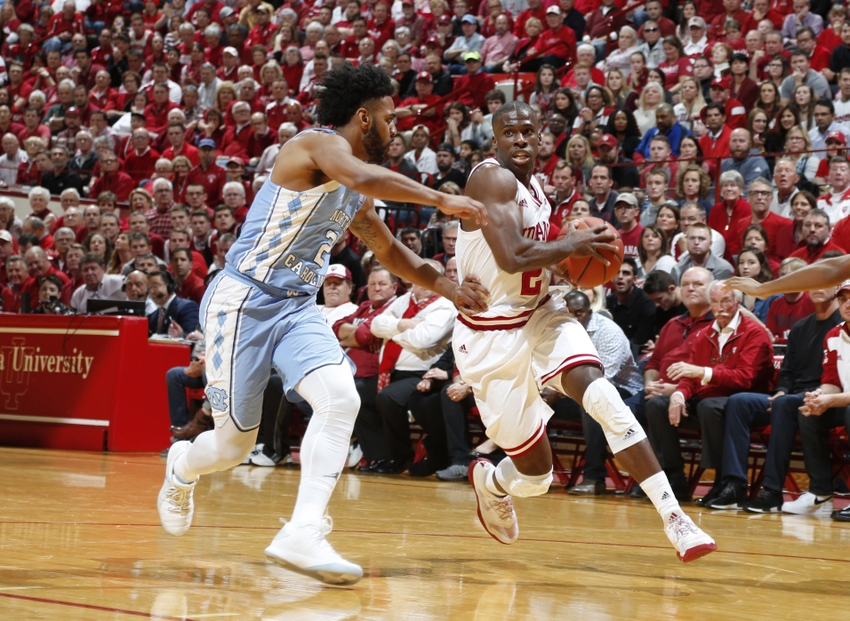 The North Carolina Tar Heels are a month into the season and it has been mostly positive thus far.
Carolina is well balanced and has been playing like a team in midseason form.  UNC is 9-1 and that one loss was against a strong Indiana Hoosiers team in Assembly Hall.
They started the season ranked No. 6 in the AP poll and even reach No. 3 after winning the Maui Invitational. After their heartbreaking loss in the national title game and the departure of senior point guard Marcus Paige, I thought their would be significant decline in the team.
I expected the team to be a top twenty team but I have been pleasantly surprised.
Let's take a look at some takeaways from the first 30 days of the season.
Joel Berry II = Marcus Paige
Marcus Paige was so important to UNC's success last season that I did not think he could be replaced with the current roster.
The best Roy Williams coached teams have had been lead by great point guard play.  Ty Lawson, Raymond Felton, and Marcus Paige are the top three and all reached a national title game with Lawson and Felton cutting down the nets.
A major factor in the team's success this season has the play of Joel Berry II. Berry has been playing better than expectations.  Berry has been averaging 14.8 points per game with almost five assists per game.
Beyond those numbers it seems that Berry sees the floor better than he did last year.  His vision has improved and he is playing with confidence.  Berry missed the game against Davidson and the team struggled with Nate Britt as the starter.
Berry is doubtful for today against Tennessee but let's hope he can get healthy for next Saturday against the Kentucky Wildcats.
Justin Jackson has been working on his outside shot
Jackson was seen shooting from outside two hours before the game against Davidson.  The extra practice helped as Jackson went seven for 13 from three point and ended the game with 27 points.
The 6-foot-8 junior has improved his outside range and it is great for UNC's offense.
Jackson is helping spread opposing defenses allowing senior Kennedy Meeks and freshman Tony Bradley more room underneath for scoring and improving the team's offensive rebounding.
When he arrived at UNC in 2014, Jackson was the highest-ranked recruit in their class which included Joel Berry and Theo Pinson.
He struggled in his freshman year but made some strides in his sophomore season. Jackson flirted with the NBA Draft but decided to come back to UNC to work his game.
Through 11 games, he's shown improvement and could be their go-to guy down the stretch.
The UNC basketball team can compete for a National Title
After the loss to Villanova, I was convinced that the Tar Heels had missed their opportunity for the next several years.
However, this team is currently ranked 7th and is yet to play their best basketball.
The Tar Heels are balanced and are playing with confidence and intelligence.  Early in the season the team seems to be improving each week but they have had a few hiccups along the way.
The team struggled against Davidson and drew the anger of Coach Williams.  This was without Joel Berry in the line-up and I think that was a factor in the team's inability to get the ball inside to Meeks and Bradley.
Provided that the team doesn't play down to teams with less talent and Joel Berry returns the team has an excellent shot of going deep in the tournament.
Junior swingman Theo Pinson had an x-ray last week that showed the fracture in his foot is healing.  In October it was expected that Pinson would miss eight to 12 weeks, if this is the case he could be back in January just in  time for conference play.
This would be a huge boost to the Tar Heels.
For Carolina fans we always want two things: A team that can compete in late March and to beat Duke.
Thankfully this UNC team can do both.
More from Keeping It Heel
This article originally appeared on