UNC Basketball: Three keys to a victory over Indiana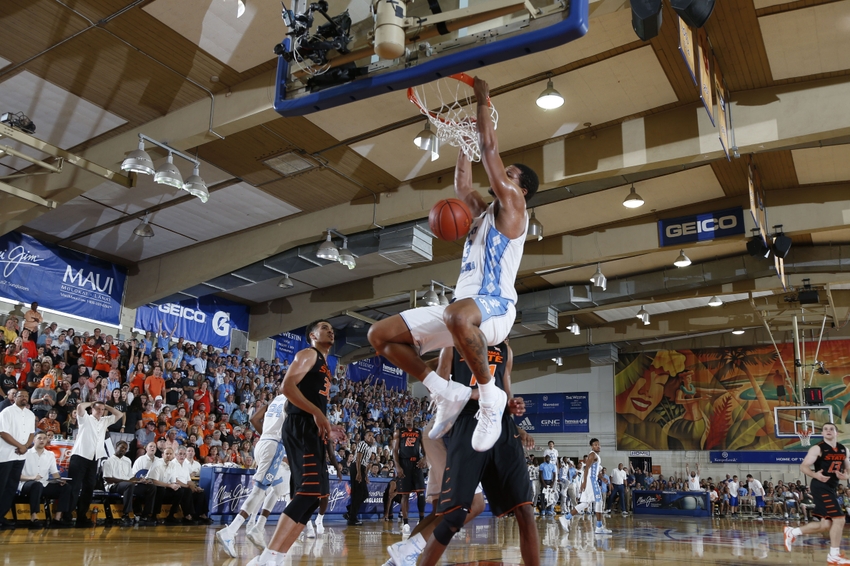 On Wednesday, UNC basketball will take on Indiana at Assembly Hall in Bloomington for the ACC/Big Ten Challenge
This will be the biggest test for the North Carolina Tar Heels this year, as they go against an Indiana team that beat Kansas in an overtime thriller but then lost in overtime to an unranked Fort Wayne team.
The game will be the Tar Heels' appearance in the ACC-Big Ten Challenge and will have the atmosphere of a late March match-up.
It is currently unclear if Indiana's top scorer, junior guard James Blackmon, will be playing tomorrow.  That would be a big blow to the Hoosiers' chance at a victory but whether Blackmon plays or not, here are three keys to the game that will lead to a UNC victory.
1. Control the Pace with Defense
This game will showcase two teams that love to run.
Both teams have shown the ability to put up big offensive numbers so far this season. The Tar Heels are ranked fifth in the country in scoring with 92.3 points per game.  Indiana is not far off the pace ranking 15th with 88.6 points per game.
The Tar Heels did a good job in Maui slowing down the Oklahoma State Cowboys.  Carolina held the Cowboys to 26 percent from three and only 75 points.  The Cowboys are ranked second in the country in scoring with 98.5 points per game.
In the title game Carolina's defense held the number 16th ranked Wisconsin Badgers to 56 points on 38 percent shooting.
If the Tar Heels can put up another great defensive effort they should be able to win in the hostile conditions of Assembly Hall.
2. Defend the Three
Scoring 10.2 three points a game the Indiana Hoosiers are ranked 15th in the Nation.  In past years, the Carolina basketball team has struggled to defend the three.
This year is not much different, Carolina ranks 48th in the country allowing teams to shoot almost 40 percent from three.
If UNC's defense can get out and contest three point attempts not letting the Hoosiers get open, the Tar Heels will be headed to a victory.
3. Dominate the Glass
UNC basketball has traditionally been a good rebounding team but has struggled in recent years in rebounding – particularly on the defensive end, where last year the team ranked 91st in the country in defensive rebounds.
This year rebounding is an emphasis with Coach Williams and the team has responded.  Carolina is ranked 17th this year in defensive rebounding.  T
he team was dominant in their win over the Badgers holding the Wisconsin team to only four offensive rebounds.
Indiana is great in getting possessions off the glass. The Hoosiers are ranked second in the Nation in total rebounding margin.
The Tar Heels will need to  gain possessions off the glass to get their fast break going and control the game.
If the Tar Heels win the battle off the glass it will lead to an UNC victory over another ranked team.
More from Keeping It Heel
This article originally appeared on